A group of Michigan parents are upset over a character in the movie "The Lone Ranger" -- one they say could make their children, who suffer from a common birth defect, targets of bullying.
The Walt Disney Studios film casts William Fichtner as the sinister Butch Cavendish, who appears to have a cleft lip. Disney describes the villain as "a ruthless outlaw whose terribly scarred face is a perfect reflection of the bottomless pit that passes for his soul."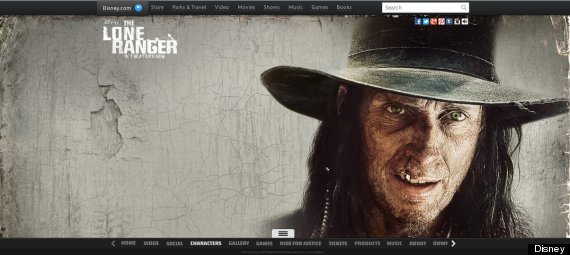 William Fichtner plays villain Butch Cavendish in "The Lone Ranger."
"It's really hard to see, because we don't look at her as being scary or mean or even different, for that matter," she says in the WDIV video report, above. "I just wish they would realize that you can't just throw these things out there, that there are people who have differences and they don't need any more excuses for bullying."
Teresa Croughen formed Michigan Cleft as a support network for parents when her now 8-year-old son, Johnny, was born with multiple clefts.
"I wanted to make sure no family out there, at least in Michigan, was going to have a child born with something as common as a cleft and feel as isolated as I did, or as overwhelmed," she told The Huffington Post. "I had a beautiful baby and all anyone could see is the hole in his face."
Johnny has had six major surgeries and more than 19 procedures altogether so far, with several more to go. Croughen, who changed careers to become a registered nurse after her son's birth, estimates he's received more than $450,000 of medical attention. One of the largest problems Michigan Cleft Network helps parents navigate is insurance -- Croughen said if commercial policies provide coverage at all, there is a low ceiling or they only cover cosmetic procedures. Coverage for the birth defect isn't mandated in Michigan, Croughen said, though families can find assistance through a state agency.
Croughen hopes for more awareness of the birth defect and understanding from other parents, who, she says, have large misconceptions: that clefts are the fault of the mother, that they are fixed with one minor surgery and more.
"We're not looking to boycott Disney, cause problems or get special attention for our kids," she said, "but for Disney to take craniofacial birth defects as a way to benefit them, that's not right. It just goes to show that even in this day and age there really is a lack of awareness and understanding of the birth defect itself."
"You make toys for children and these toys (often wonderfully) impact how they perceive or create the worlds that shape how they will move into the 'real' world," the letter reads. "Holding this responsibility, how can you have created and market a toy with an obvious cleft lip - aware of the damage and hurt you are causing to children that may already be struggling to overcome this specific challenge."
This is not the first time parents have taken offense to the way Disney has portrayed health issues that affect children. In May, the Disney Channel pulled an episode of "Jessie" after backlash from parents. They were concerned a character with a gluten sensitivity who was depicted as annoying could expose children suffering from food allergies to stigma or bullying.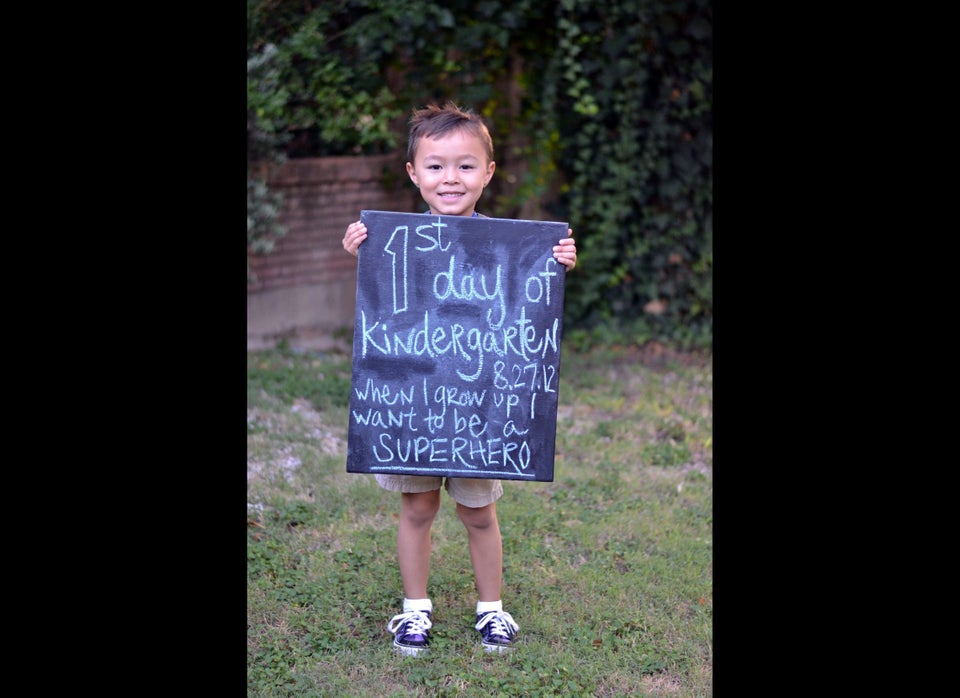 First Day of School Pictures