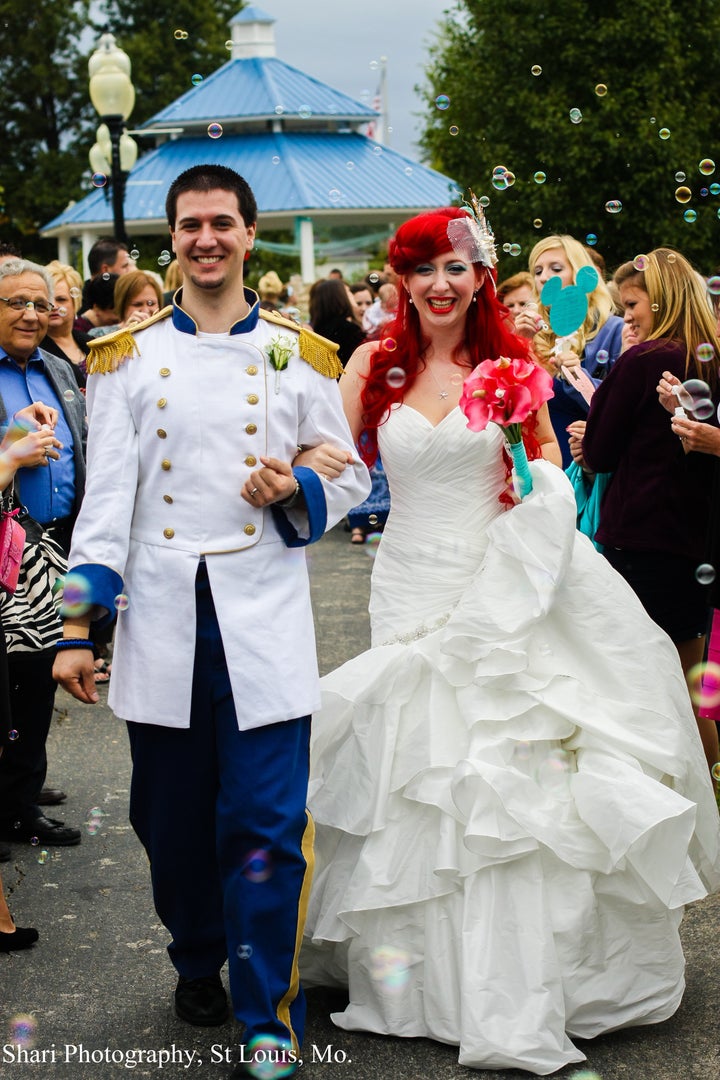 Mickey Mouse himself probably couldn't have dreamed up a more "Disney-fied" wedding than one Missouri couple's nuptials.
Though Jamie and Christopher Chandler's wedding was in fall 2011, photos of their Disney-themed wedding recently surfaced online. Jamie told Today.com Tuesday that Disney was a huge part of her and Christopher's childhoods, and when they realized they couldn't afford to get married at Disney World, they decided to bring Disney to their hometown of O'Fallon, Missouri.
Jamie and Christopher dressed as Ariel and Prince Eric from "The Little Mermaid," and each bridesmaid dressed as a different Disney princess. The groomsmen dressed as Disney villains, while Jamie's father dressed as King Triton. Each table at the reception was themed a different Disney movie. And according to The Daily Mail, Jamie walked down the aisle to "The Little Mermaid" song "Under The Sea" and the newlyweds had their first kiss to "Kiss The Girl."
Reza Behnam of Shari Photography shared Jamie and Christopher's wedding photos with HuffPost Weddings. Check them out in the slideshow below.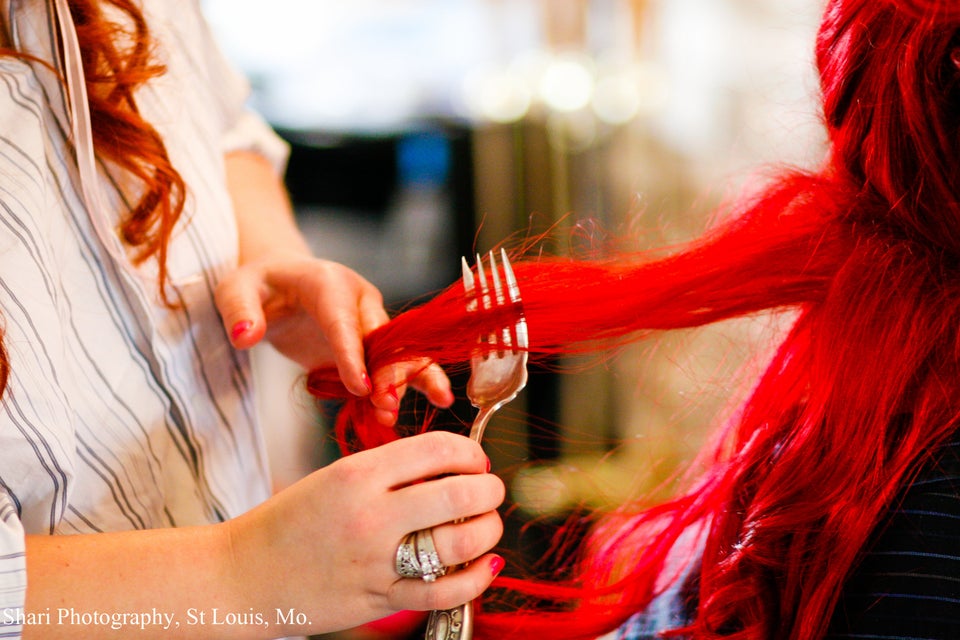 Disney Wedding
Popular in the Community