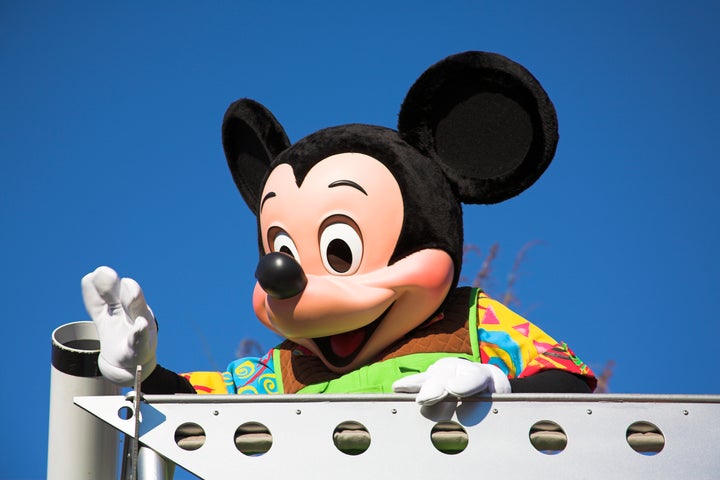 Back in February, unionized workers at Disney World were worried the company would withhold their "tax reform" bonuses to get the upper hand in contract talks. But after months of tense negotiations, the workers have secured those $1,000 checks and a whole lot more.
Under a tentative agreement reached this weekend, workers at the entertainment park and its sister properties will receive what both Disney and union leaders are touting as precedent-setting raises. The current starting wage of $10 per hour will rise to $15 by 2021 ― a 50 percent pay increase over three years.
Workers already earning above the company's minimum will receive pay bumps amounting to at least $4.75 over the same period, with most of the raise front-loaded. A 50-cent pay increase for all workers will come retroactively to last September, putting an extra $1,000 or so in many employees' pockets.
That's on top of the $1,000 bonuses Disney said it was giving in response to the tax overhaul passed by Congress in 2017. Those payments will come through if the deal is ratified by union members, who will vote on the contract Sept. 5 and 6. The workers include cast members, costume artists, housekeepers, servers and parking attendants, among others.
Eric Clinton, president of Unite Here Local 362, one of the six local unions involved in the negotiations, believes the raises are significant enough to affect the broader economy in Orlando. He said they'll give lower-income workers more money to spend and force non-union employers to pay higher wages to attract talent.
"We feel like we won for everyone," said Clinton, a former cast member at Disney's Hollywood Studios property. "We won for our members at Disney, because they're going to win big raises, and we won for people who don't yet have a union in our industry. Universal, SeaWorld ― all these other employers, they do have to compete for workers here. We set a new standard."
A $15 per hour base wage has been the rallying cry of the Fight for $15, a union-backed, nationwide campaign aimed at hiking the minimum wage. The new wage floor at Disney will be far above the state of Florida's, which is currently $8.25.
In a statement, Disney called the tentative agreement its "largest proposal ever" and the raises "industry-leading wage increases." The contract would cover 38,000 Disney employees represented by a group of local unions known as the Service Trade Councils Union.
The contract negotiations gained some national attention earlier this year when the company said workers would not receive bonuses until they ratified a new collective bargaining agreement, although non-union workers were eligible to receive them immediately. Many employers used such one-time bonuses to publicly celebrate the slashing of the corporate tax rate.
The unions filed an unfair labor practice complaint with the National Labor Relations Board, claiming Disney was violating labor law by unfairly holding the bonuses over their heads as leverage. A regional director with the board determined that the company did not break the law, noting that Disney did not normally grant such bonuses to union workers. The tentative agreement now makes the dispute a moot point.
Clinton said the bonus dustup ultimately helped the unions' cause, as it galvanized members and gave the company a black eye. Workers also got a boost from Sen. Bernie Sanders (I-Vt.), who publicly ripped Disney and CEO Bob Iger over the company's pay inequities. Iger is eligible to earn as much as $400 million over fear years if he hits certain performance goals, according to one analysis.
The company reached a separate agreement earlier this summer with its 10,000 unionized workers at Disneyland and its affiliated properties in California. That contract will raise base pay to $15.50 per hour by 2020.
Popular in the Community