At a time when the Internet needed to be reminded of good-hearted people, one woman's sweet vacation photo turned into Internet gold. Over the weekend, the image of a security guard at Disney World asking a little girl for her autograph (because she was dressed up in full princess attire, obv.) lifted spirits around the web.
The photo was taken in 2008, according to Barbara Bunchuk, the young girl's grandmother. Bunchuk originally posted it on Pinterest with the caption:
"Upon entering the Magic Kingdom, one of the security guards said to Alli, 'Excuse me Princess, can I have your autograph.' I could see that the book was filled with children's scribbles as the guard asked the same question of many little Princesses. Alli could not get over the fact that the guard thought she was a real princess."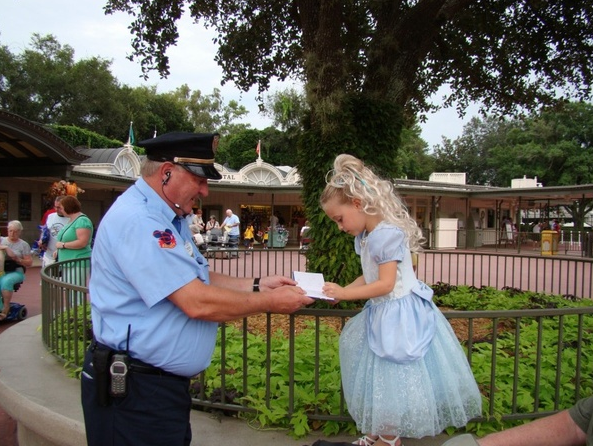 Bunchuk told The Huffington Post that her family is made up of experienced Disney vacationers (this September will be their eighth trip, thanks to grandma), and she knew this particular trip was special, thanks to the sweet security guard. Alli was about 5 or 6, and she was "very much into the princesses and had to wear her princess dress." And the security guard -- a real security guard, not an actor playing a part -- really did stop the little girl to ask for an autograph.
"She kind of looked at all us like, is this guy kidding or what?" Bunchuk recalled. The whole family went along with the his act and "[the guard] was just gushing as if he believed she were a princess."
After Bunchuk posted her photo and story on Pinterest, the image began to circulate online -- it was repinned wideley and reblogged on Tumblr as well. Reddit user russianpunkin posted the photo via Imgur with the caption, "Awwww." Among dozens of delighted commenters, one wrote, "We could learn a lot from this man, no matter how cheese or corny it might appear, you could make someone's day with just a couple words. :)"
According to Bunchuk, this year's trip might be the last for a short while. The novelty of the theme park is beginning to wear off, and she thinks her grandchildren might appreciate Disney magic more if they wait another few years to visit. Plus, as a Disney Vacation Club member, she'll be able to get deluxe accomodations for another 30 years. "So we'll be going again for sure," Bunchuk said.
Click through the gallery below to see more photos of Alli, Barbara and their family at Disney World:
Before You Go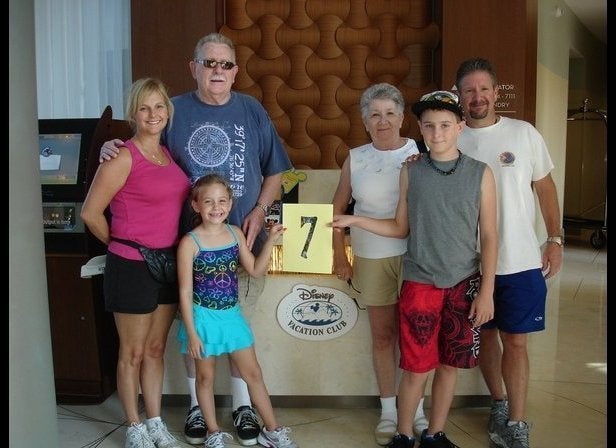 The Bunchuk Family At Disney World