A Tennessee man died last month shortly after riding the Star Tours attraction at Disney's Hollywood Studios at Walt Disney World in Florida.
The incident took place on Sept. 18, but was not revealed publicly until this week, when Florida's theme parks issued their quarterly report on safety incidents.
"The cause of death was listed as hypertensive cardiovascular disease with other significant conditions contributing to death listed as obesity," a spokesperson told the Sentinel.
Star Tours has a sign warning people with preexisting conditions, including heart conditions. The warning is also online:
Lyles was a big Disney fan who visited the resort every year and joked about dying there, his niece, Bonnie Rook, told Orlando NBC station WESH.
She said the family doesn't blame the company.
"There's no blame. There's mostly ... it's a little bittersweet," Rook told the station. "Obviously, he's young and he was in good condition and it's just a shock to us. But he did die where he said he wanted to die, so we're trying to get a little bit of solace in that."
Lyles traveled to the theme parks with his 9-year-old grandson, according to WMC, an NBC station in Memphis.
"He was an awesome person," she told the station. "He was more than a grandfather."
The station reported that he had been taking heart medication.
Star Tours is a 3D motion simulator ride that takes guests through several different scenes that take place in the universe of the "Star Wars" films.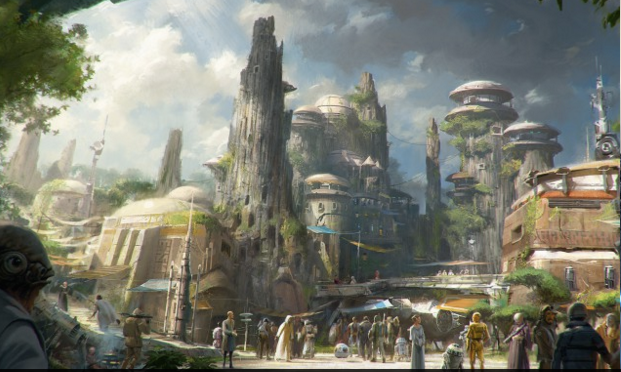 Disney Star Wars Land
Popular in the Community