Disney on Wednesday unveiled its latest "Star Wars" attraction, a sprawling ride at one of its Orlando theme parks that takes guests into the heart of a First Order Star Destroyer.
Star Wars: Rise of the Resistance formally opens at Disney's Hollywood Studios on Thursday morning, with a twin version of the ride making its debut at Disneyland in Anaheim in January.
Bob Chapek, chairman of Disney Parks, Experiences and Products, called the ride the "most ambitious, immersive, advanced, action-packed attraction we've ever created."
Caution: Spoilers below image.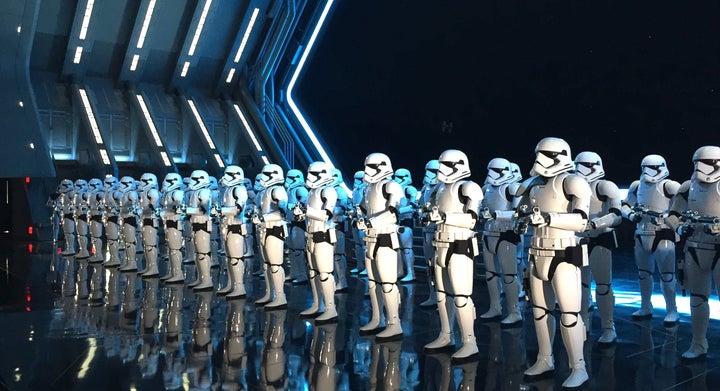 Set after the Battle of Crait depicted in 2017′s "The Last Jedi," the ride takes place in several phases. After the first portion of the queue ― in which a holographic Rey (Daisy Ridley) explains the mission― guests are taken to a transport ship to leave Black Spire Outpost, the name of the settlement depicted in the Star Wars: Galaxy's Edge land at the theme park.
Naturally, something goes wrong.
The ship is captured and riders disembark into a massive hangar aboard a Star Destroyer, with dozens of stormtroopers ― both stationary and animatronic ― keeping watch.
Disney workers dressed in First Order uniforms bark orders at guests, who are treated as captured spies being sent for interrogation by Kylo Ren (Adam Driver), the main antagonist of the latest films.
There's a breakout, and riders board vehicles that take them through the Star Destroyer with Kylo Ren in hot pursuit. Along the way guests encounter video and/or animatronic versions of Finn (John Boyega), Poe Dameron (Oscar Isaac), Gen. Hux (Domhnall Gleeson), BB-8, AT-AT walkers and a new character, Lt. Bek.
The ride blends practical sets and animatronics with screens in what Disney is calling one of its longest-ever attractions, at roughly 15-20 minutes (plus a wait that will likely stretch into hours).
Fans are already impressed: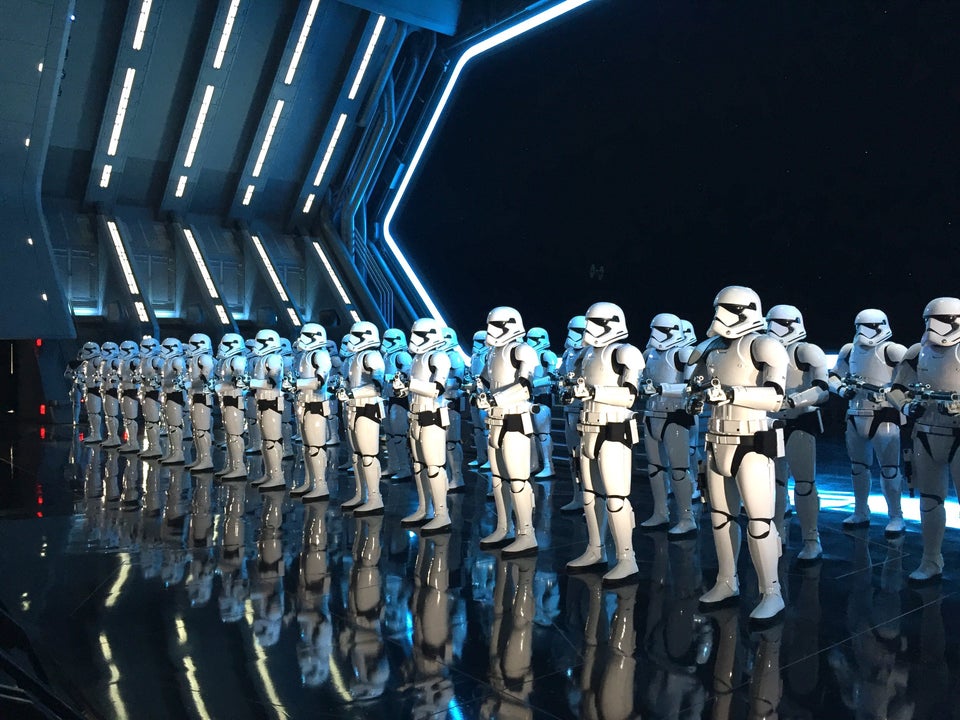 Star Wars: Galaxy's Edge