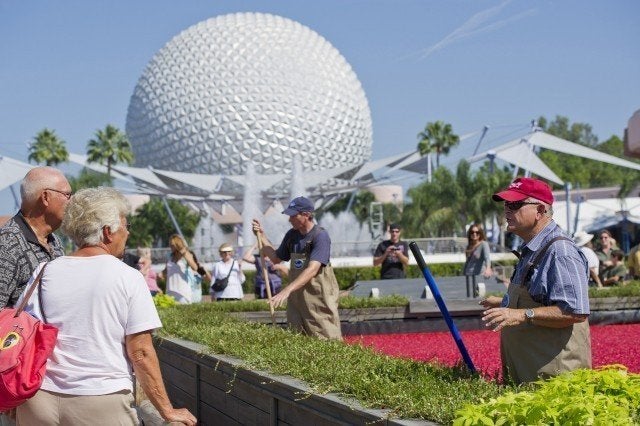 Whoever said Walt Disney World was just for kids clearly never visited during the Epcot International Food & Wine Festival.
The 17-year-old event, which kicked off last Friday, appeals more to the pub crawl crowd than to those just learning to crawl. During its 46 days, broods of costumed youngsters are joined by drinking and eating teams decked-out in matching t-shirts. One group I spotted went so far as to pick drunken Disney nicknames like "Buzzed Lightyear" to personalize the backs of its jerseys. (I call dibs on Beauty and the Beer.) Some used their backs as giant checklists, marking off each drink or meal accomplished.
The more demure majority collected faux passport stamps from each country's kiosk -- badges of honor to prove their dining prowess. And, souvenir beer steins graced the cup holders of more than a few strollers.
"It's really fun when you look at how we have evolved," Marianne Hunnel, content development manager for the Food & Wine Festival tells me. "It [went from] just an event that happened to be in a theme park to being a destination."
According to Hunnel, the festival debued in 1996 as a way to create buzz during a slow time at the resort -- after the summer vacation crowds had dropped off and before the holiday wave rolled in. Back then it was held over the course of a couple weekends. Now it is a 46-day-long extravaganza featuring concerts, dining parties, cooking demonstrations, celebrity appearances and more.
Of course, at its core are the food and drink offerings, which are spread throughout 29 mini pavilions around the world showcase. Countries and regions like the Caribbean, Scandinavia, China, Canada, Mexico and Singapore are accounted for, as are themes like "cheese" and "craft brews."
Hunnel says that typically two booths retire and two new booths are added each year. In 2012 we're saying goodbye to Brazil and Portugal, but gaining local Florida cuisine and the Terra vegetarian booth.
With a few exceptions, each marketplace offers two or three savory choices -- think coq au vin in France or lamb chops in Australia. Many also have a dessert option like baklava in Morocco and cannoli in Italy. The menus are rounded out by a selection of wines, beers and/or spirits native to that country. In the case of countries with no indigenous wines, pairings are chosen from other regions to compliment the dishes.
This year, more than 76 international food offerings will grace the menus, with each tasting costing between $3 and $8.
"We want to have these marketplaces be as authentic as possible to the cuisines they represent and also taste good," says Hunnel. As for what she thinks tastes best, she "can't pick a favorite," but does suggest the "so rich and decadent" seafood pie in Ireland and the Maine lobster roll from Hops and Barley. She adds that the filet and cheddar cheese soup are perennial guest favorites (that are also available on the Le Cellier restaurant menu).
For my dollar, I'd head straight for the lamb chop from Australia, the coq au vin from France or the Swedish meatballs and sampler platter from Scandinavia. The lemon custard from the Desserts & Champagne booth is the best way to top it off.
Check out photos from the food booths below. (Sorry: Belgium is missing because I scarfed the waffle before I even got to take a photo.) Full menus and prices are available at the Food & Wine Festival homepage.
Headed to the festival? Which foods are you most excited to try?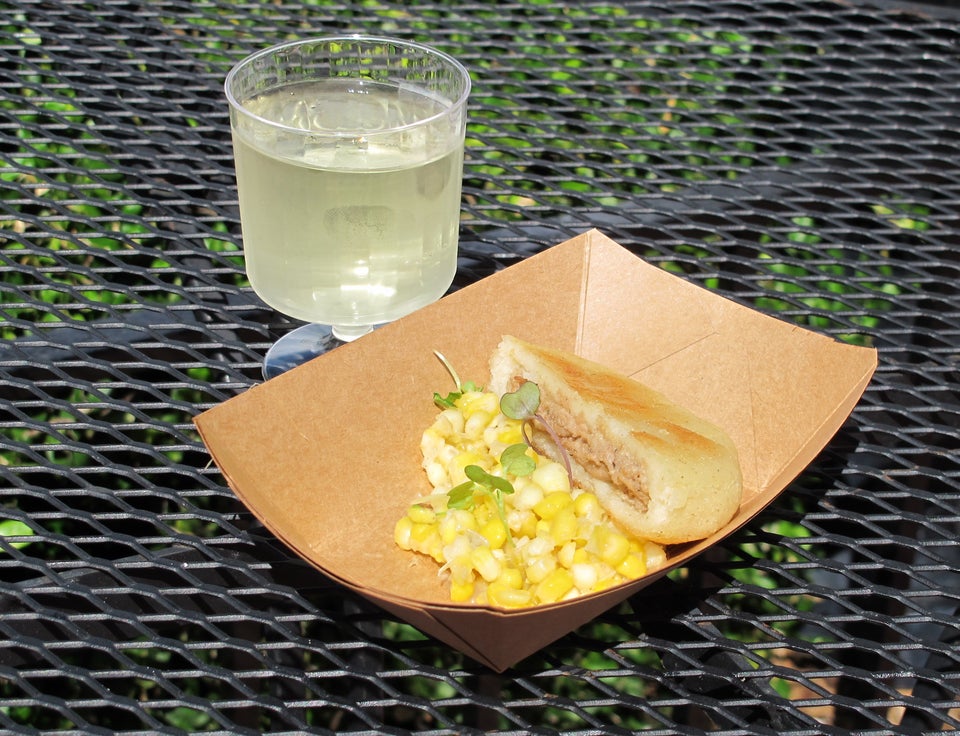 Epcot International Food & Wine Festival 2012