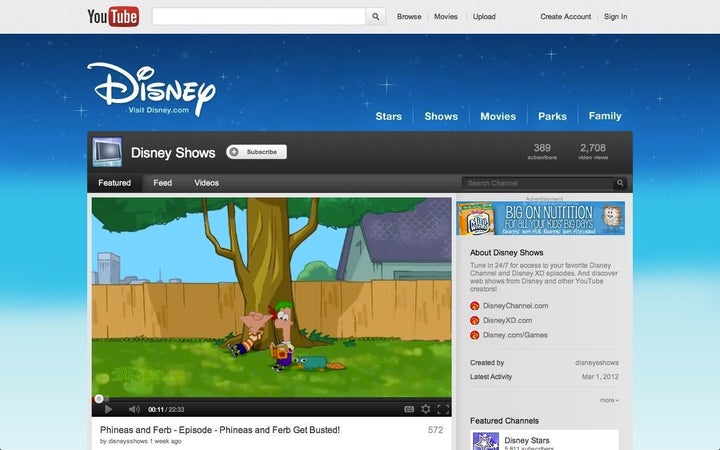 An awesome added bonus: Disney would feature full-length episodes from some of its most popular television series on YouTube -- for free.
According to an AllThingsD report on March 5, this part of the agreement just recently went into effect. In the last few days, full-length episodes from Disney original series like "The Suite Life of Zack and Cody," "The Proud Family," "Hannah Montana," and more have cropped up on Disney's YouTube channel. Right now, there's a total of 67 uploads.

This news may be exciting for some older Disney fans who have likely grown up to be savvy web-users (and might feel a bit nostalgic...). Along with more recent TV hits, Disney's YouTube channel features episodes from long-lost, off-air series like "Lizzie McGuire" and "Even Stevens," which had been popular in the early 2000s. But, unfortunately, there are only a few of each of those so far.
To find out what other shows you can watch on Disney's YouTube channel, check out its playlists. Which show are you going to watch first?
Related
Popular in the Community