Cosplaying has made its way into the mainstream. But unless you're a diehard Disney fan, chances are you haven't heard of "Disneybounding."
For the uninitiated, Disneybounding is a subtler, more fashion-forward way for fans to show their love for Disney. Instead of wearing full-on costumes as cosplayers do, Disneybounders dress up in stylish, everyday outfits (known as Disneybounds) that are simply inspired by a particular character.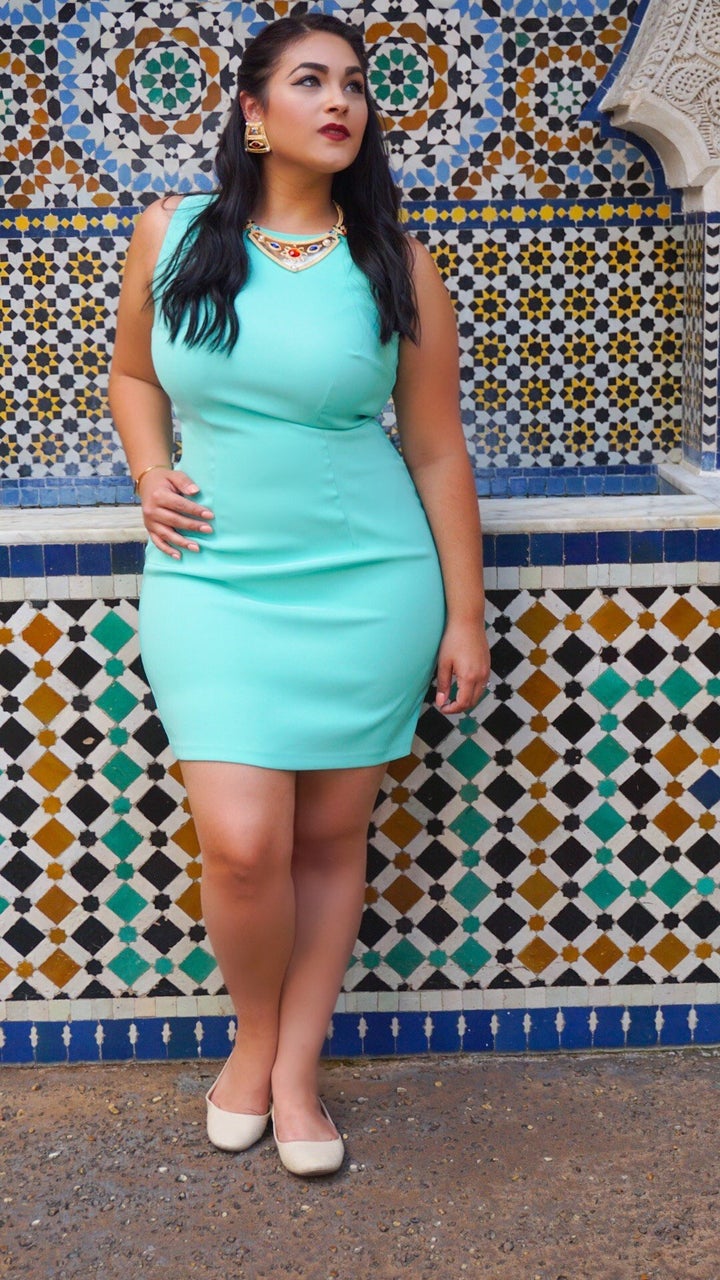 "Disneybounding is a way to express your love for Disney through fashion," blogger Leslie Kay, who runs the Tumblr DisneyBound, told HuffPost. "It uses clothes to recreate the outfits of your favorite Disney characters without being costume-y. You could go to school or the mall in a Disneybound and not get pegged for being in costume."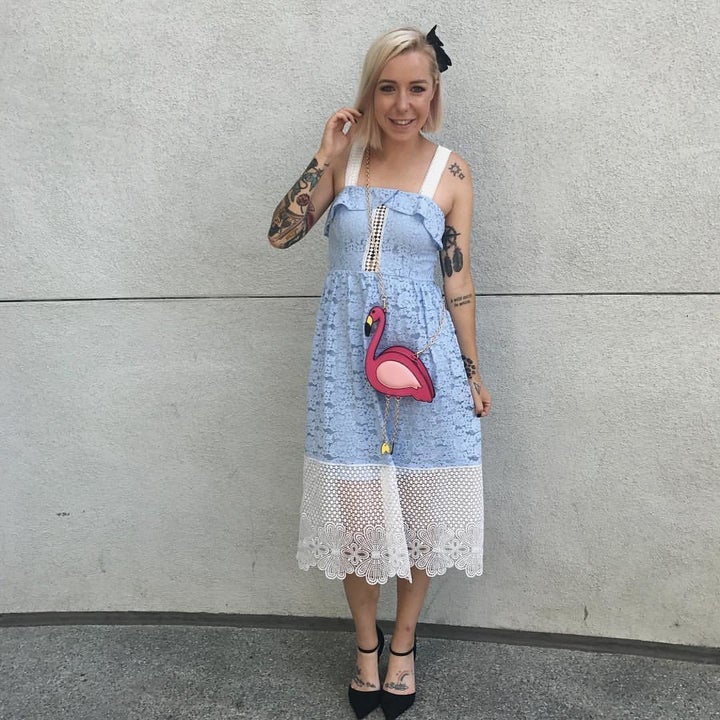 Leslie coined the term somewhat accidentally back in 2011. Her blog DisneyBound started as a general Disney fan blog where she wrote about her excitement about an upcoming trip to Walt Disney World ― her first visit since she was a kid. She was, quite literally, Disney-bound.
Then, one weekend, Leslie began putting together contemporary outfits based on some of her favorite Disney characters. The response was so big that she soon made that the focus of the blog instead.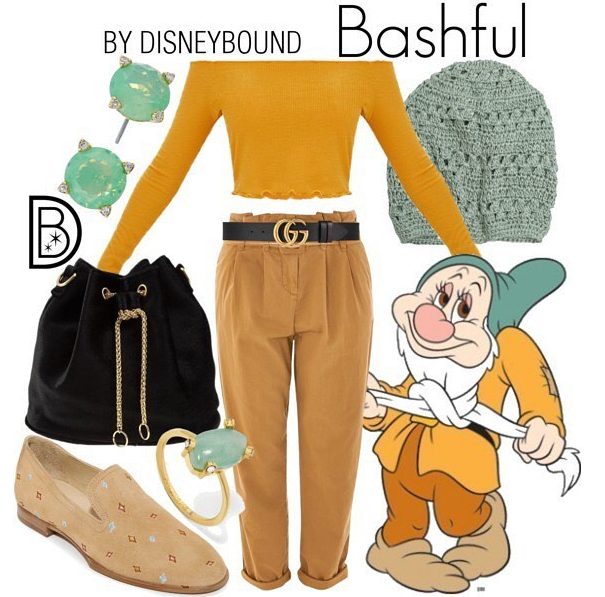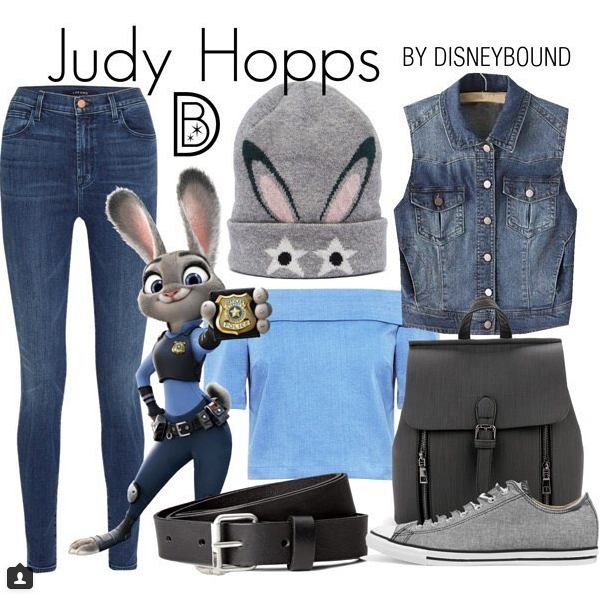 "For me, it was definitely just a way to express myself," Leslie told HuffPost. "I needed a creative outlet. I started to create Polyvore sets based off of my favorite Disney characters and within days, my following grew from a couple hundred to a couple thousand. Three weeks later I was on national television talking about Disneybounding and the rest was history."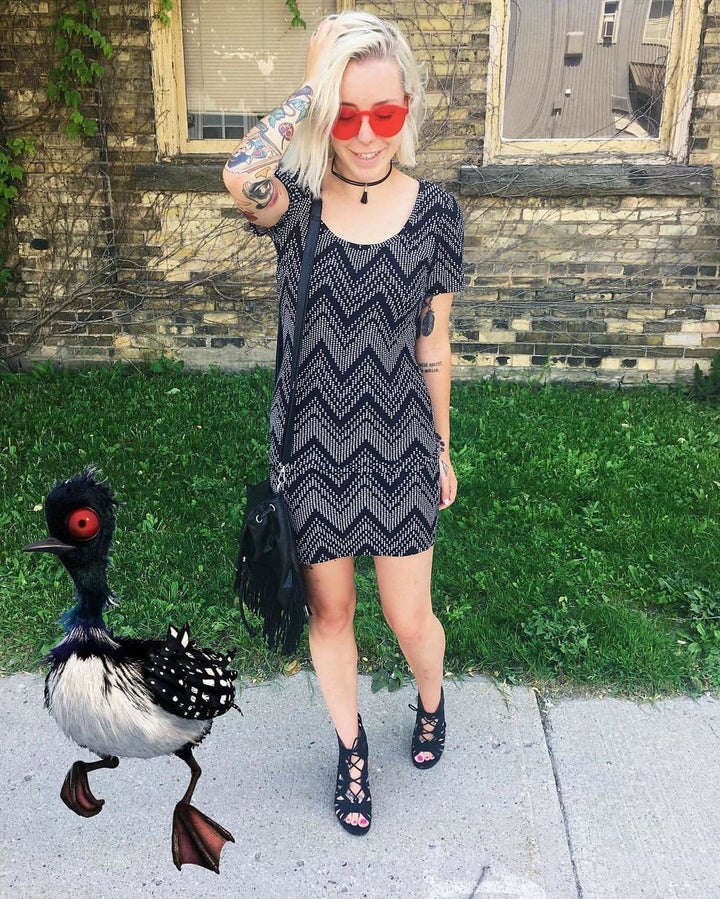 One big misconception, according to Leslie, is that a Disneybound is a costume. Disneybounders think of a character's clothes and style as more of a jumping off point, rather than something to replicate exactly.
"Instead of using actual props and character wigs, you can use accessories like jewelry and purses to complete the look," Leslie explained. "For instance, instead of carrying a sword, wear a necklace with a sword charm."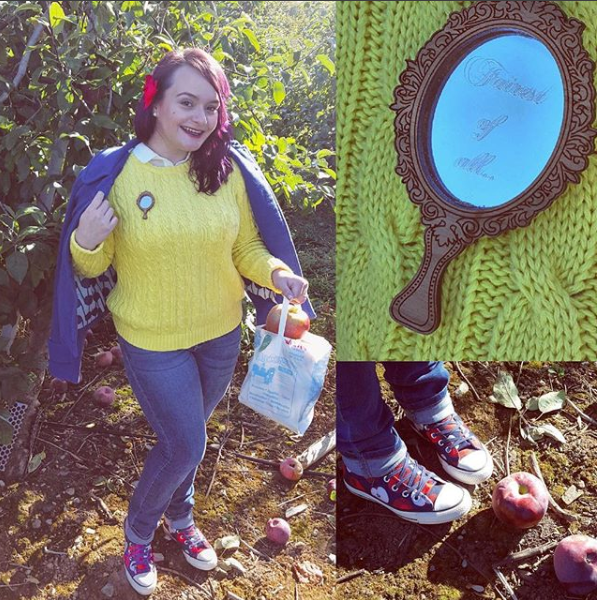 "I wear Disneybounds nearly everywhere, including job interviews," she told HuffPost. "Often people are completely unaware that I'm doing it because it just looks like I'm wearing a nice outfit."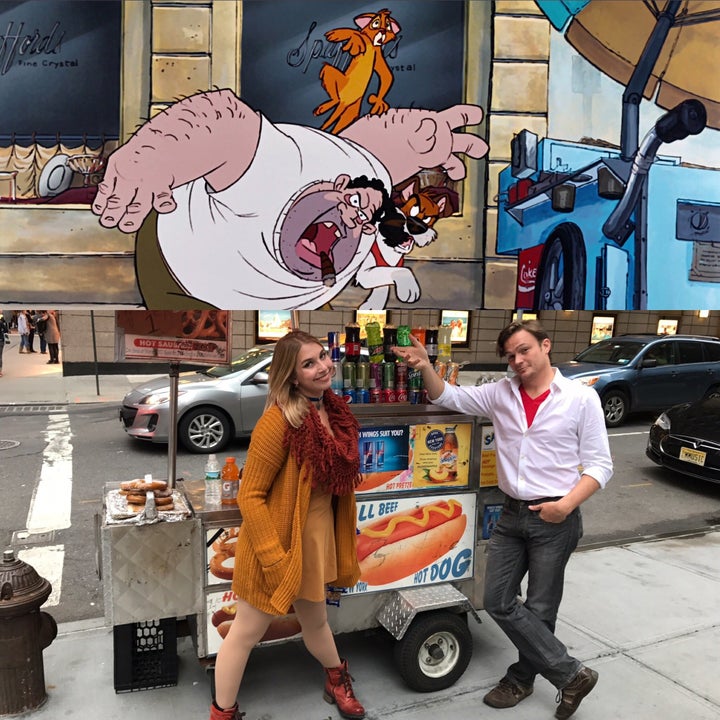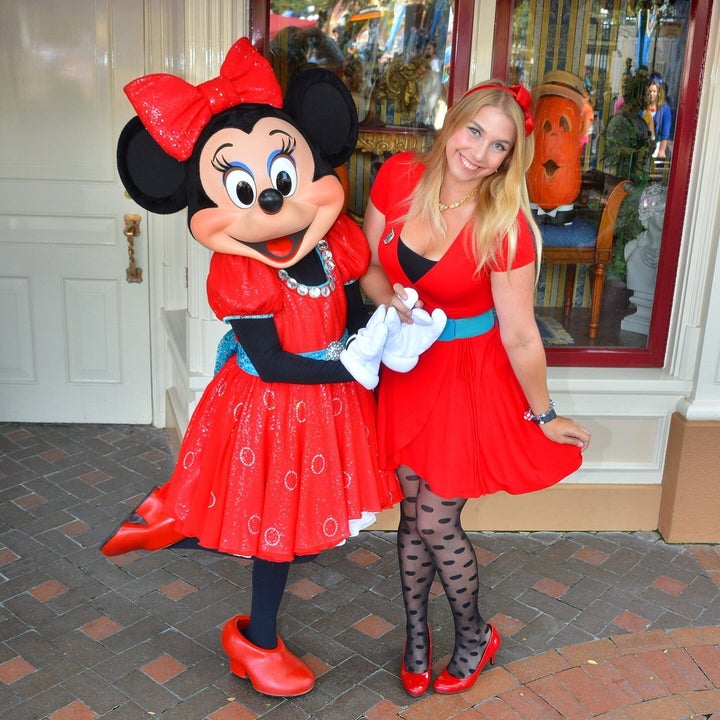 When it comes to putting together a great 'bound, Disney devotees recommend first taking stock of what's in your closet and then hitting up affordable retailers such as Forever 21 or ordering pieces off Amazon.
"The beauty of Disneybounding is that you don't need to break the bank," Keshia Sih-Tseng of the Instagram account @keshiadreamsofdisney told HuffPost. "You can use what you already own in your closet and showcase your personal style. I always start with color-blocking, so I look for pieces that fit to my personal style and try to pick those items in the specific colors of the character I'm trying to bound as."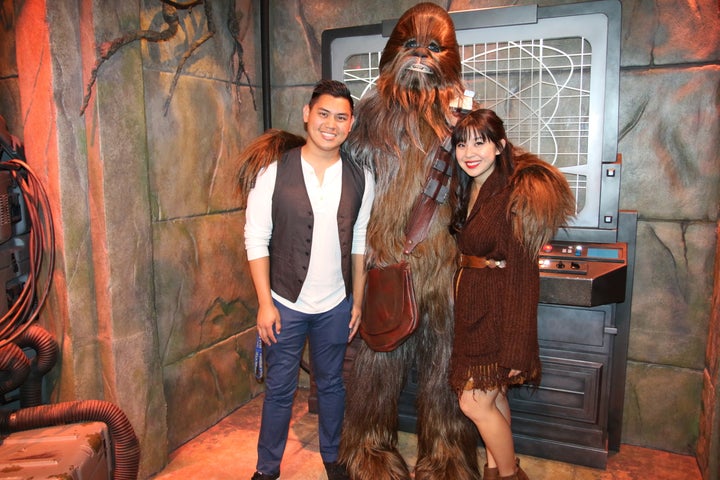 Fans can Disneybound solo, as a twosome with a friend or significant other or even as a bigger group. Those who 'bound on the regular sometimes prefer to do it with another person because it allows them to experiment with less recognizable characters that might require additional context.
"If I want to go for a more obscure character, it's easier to get across if I have a buddy with me," YouTuber Sarah Sterling, who often Disneybounds with her boyfriend, Leo Camacho, told HuffPost. "For example, Lady from 'Lady and the Tramp' is a lot of brown tones and doesn't really stand out on her own, but if I have Leo with me doing Tramp, the entire picture comes across a lot more clearly when we are together."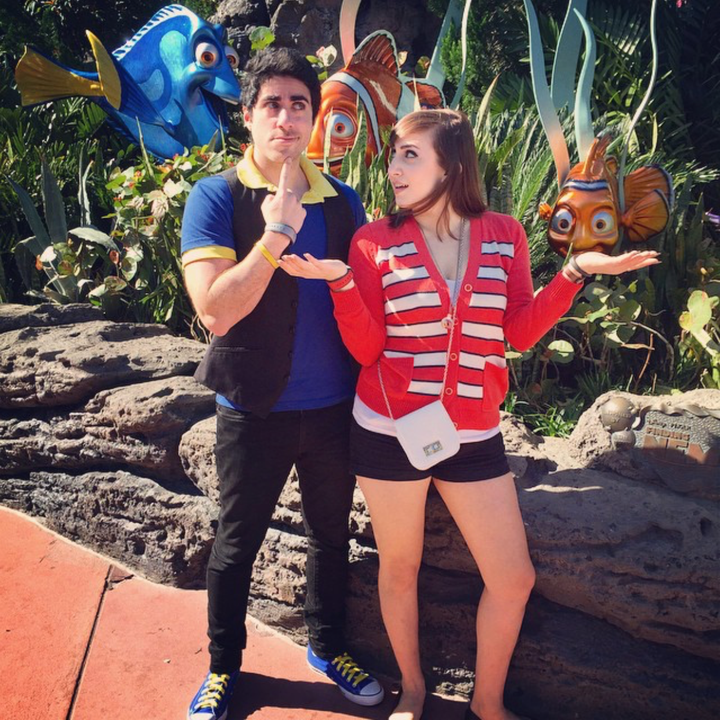 Curious to see how Disneybounders execute their looks? Get inspired by some of the creative combinations below:
Princess Leia in Endor and Wicket W. Warrick from "Star Wars"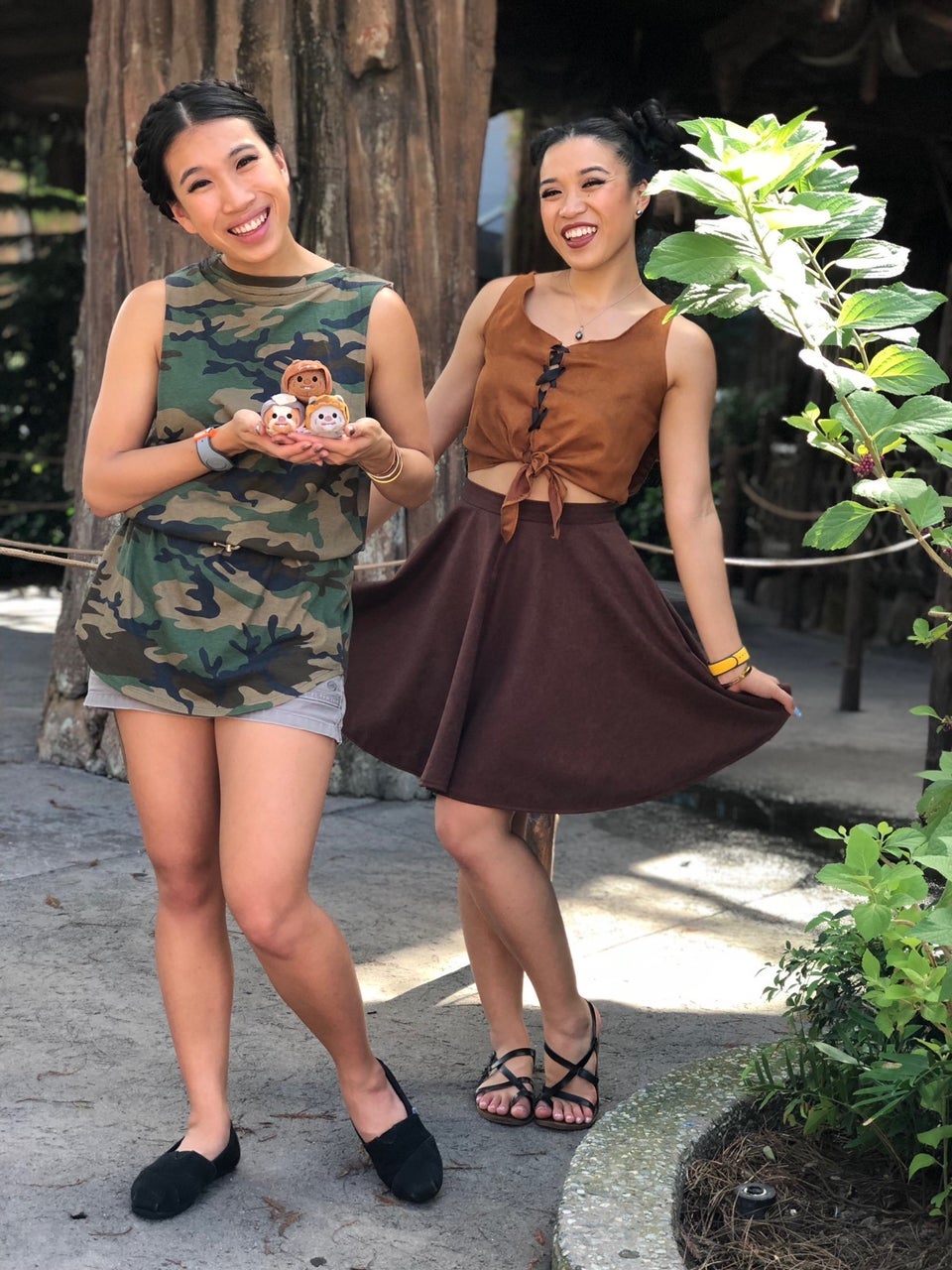 Jack Skellington from "Nightmare Before Christmas"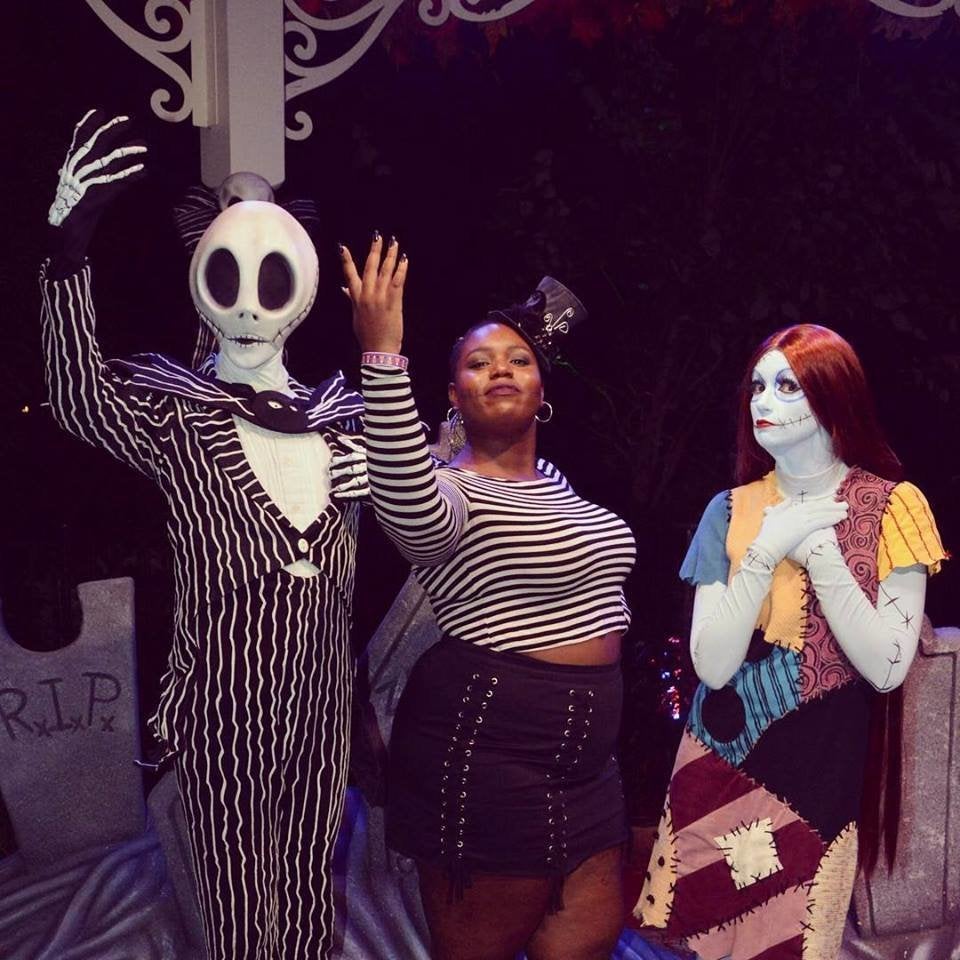 Scar from "Lion King"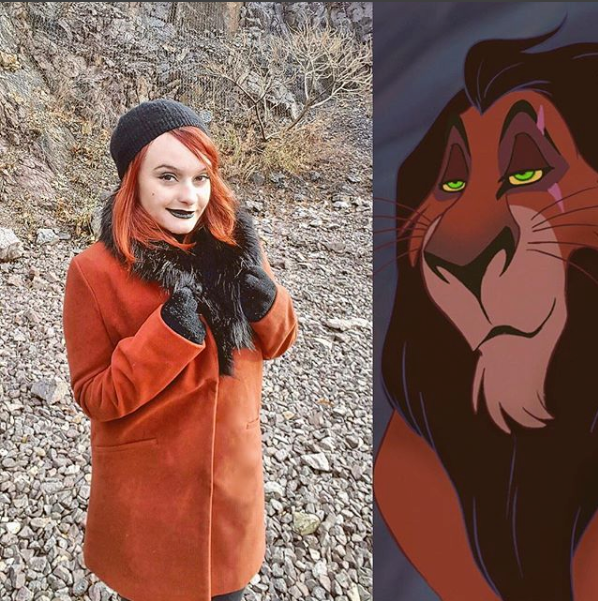 Tweedledee from "Alice In Wonderland"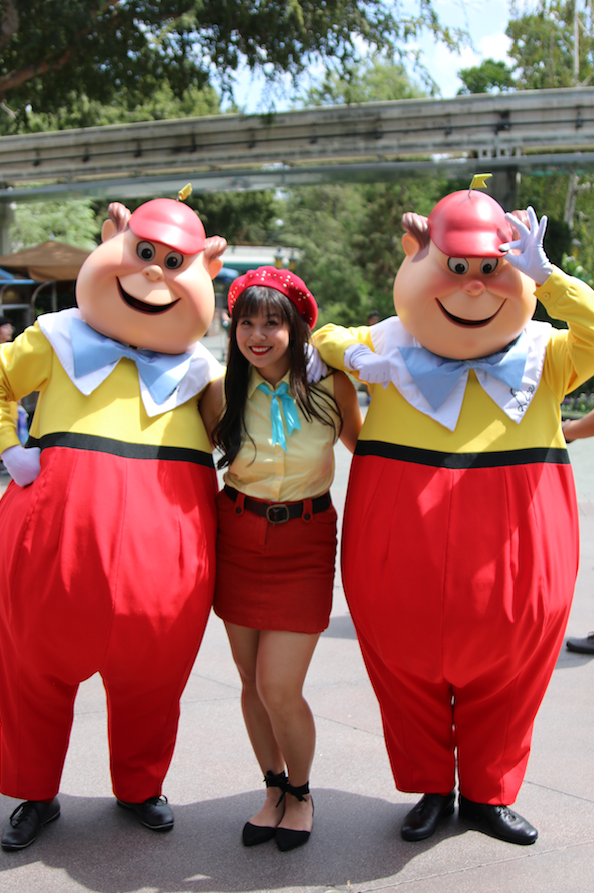 Moana from "Moana"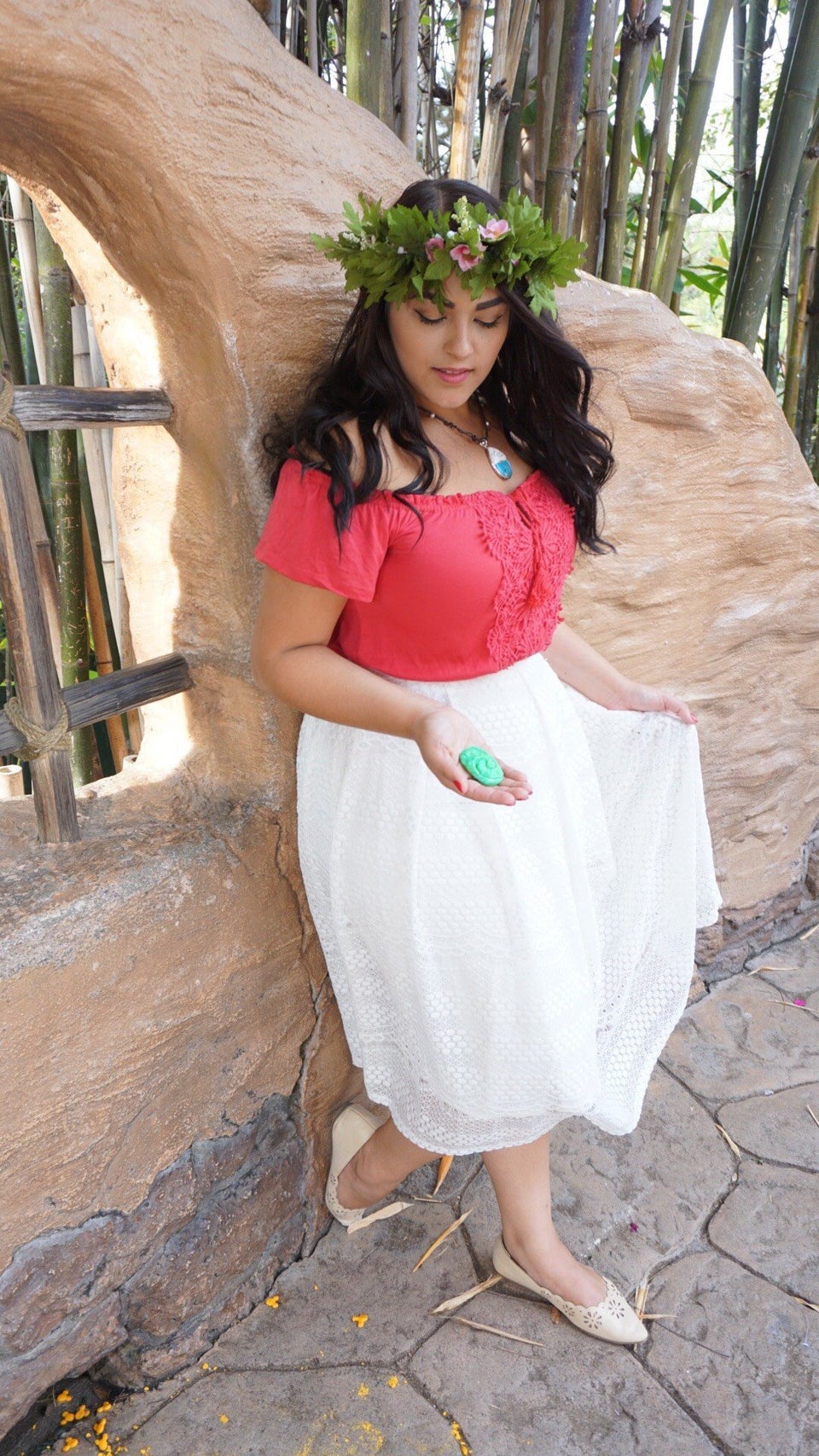 Roger Rabbit from "Who Framed Roger Rabbit?"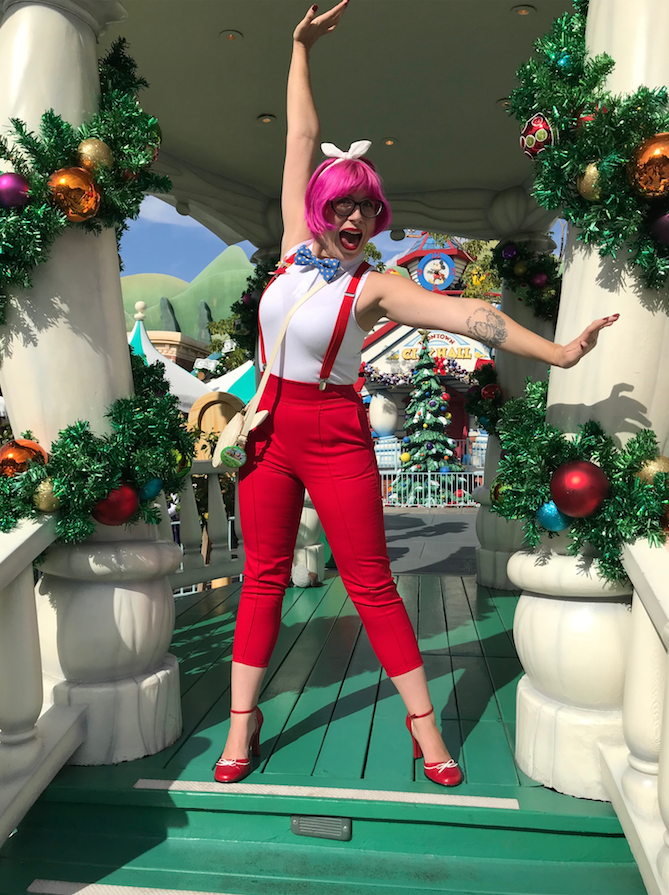 Buzz Lightyear and Woody from "Toy Story"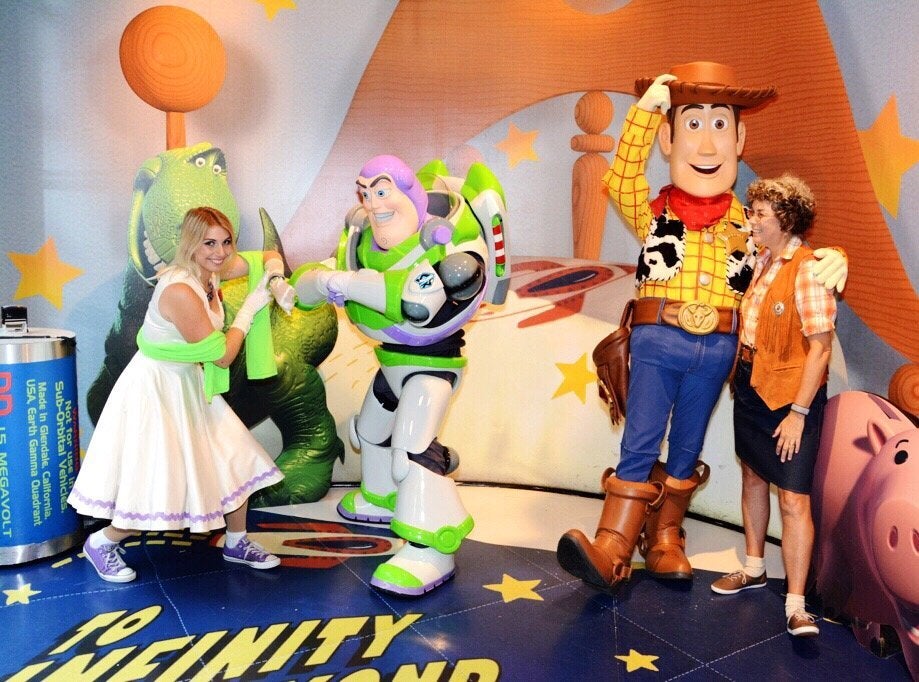 Prince Philip and Maleficent from "Sleeping Beauty"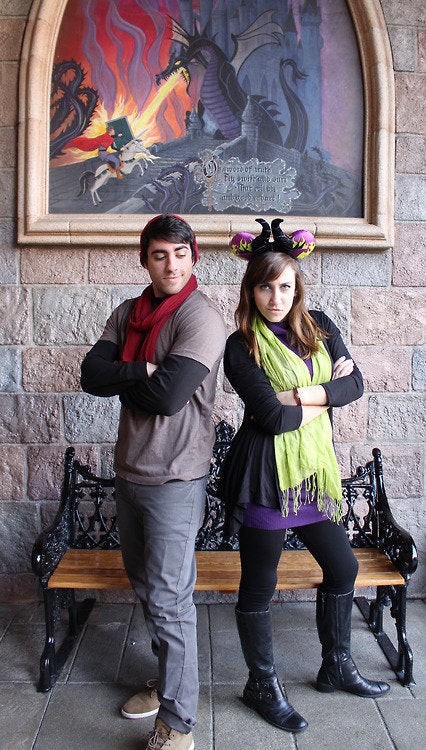 Mulan from "Mulan"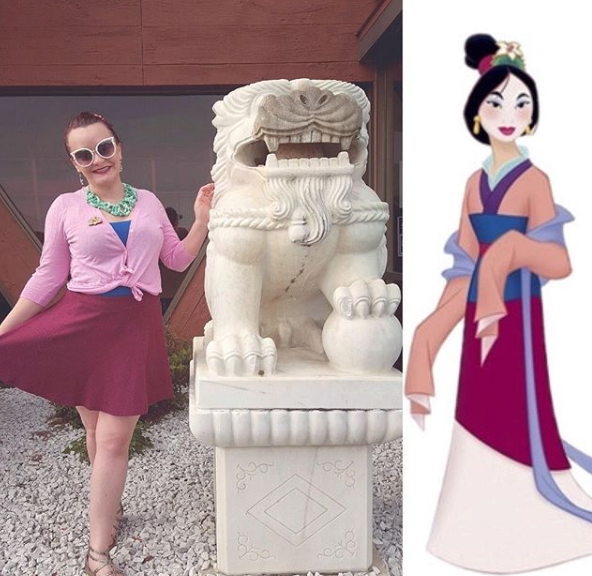 Magical Golden Flower and and Mother Gothel from "Tangled"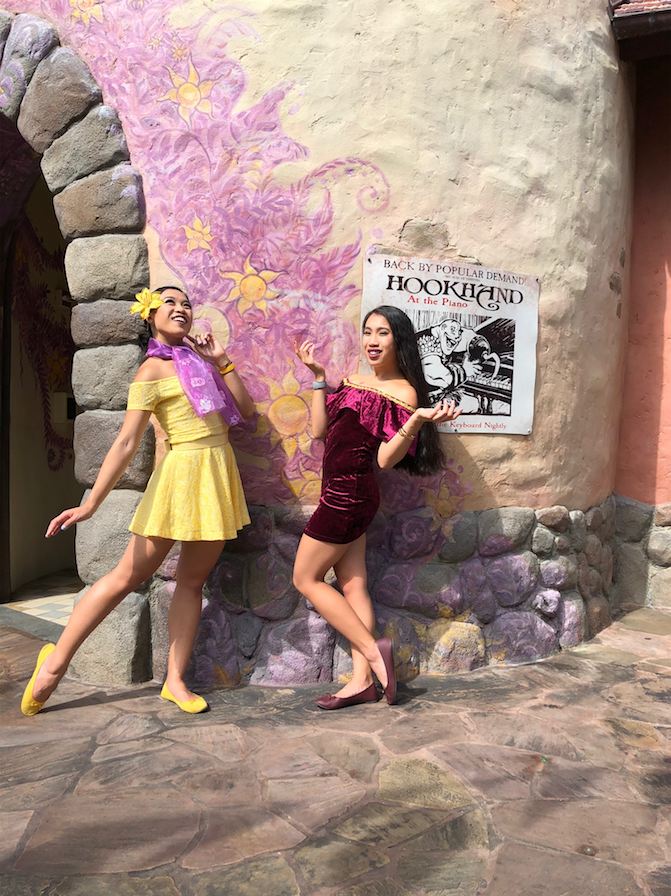 Rapunzel and Flynn Rider from "Tangled"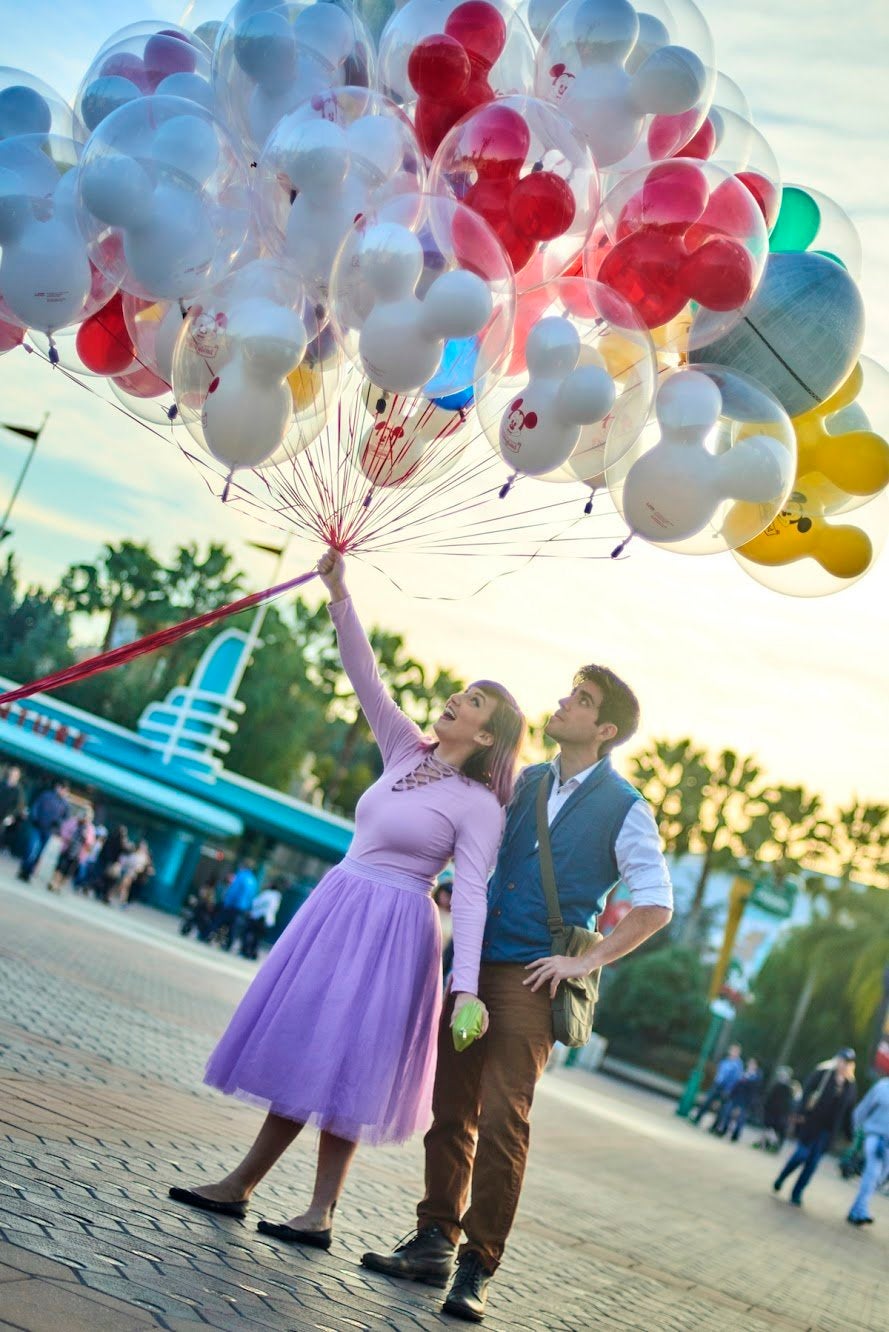 Toulouse, Marie and Berlioz from "Aristocats"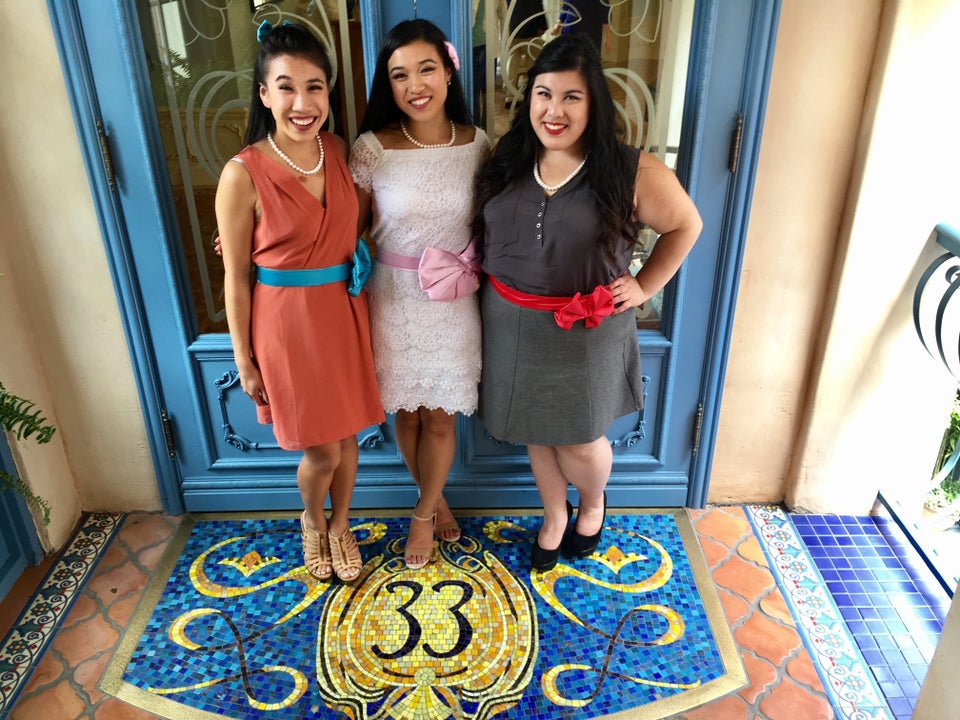 Magic Carpet and Genie from "Aladdin"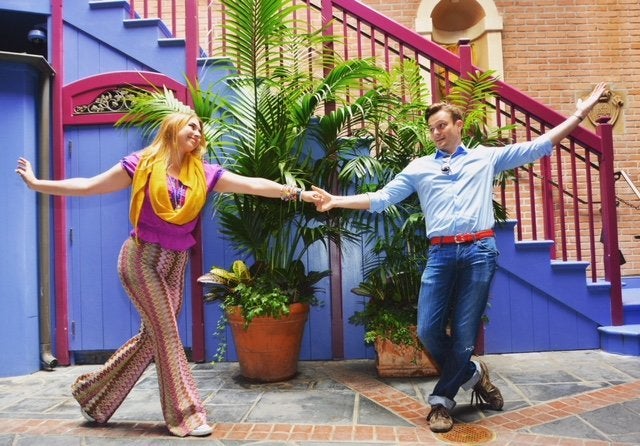 Mickey Mouse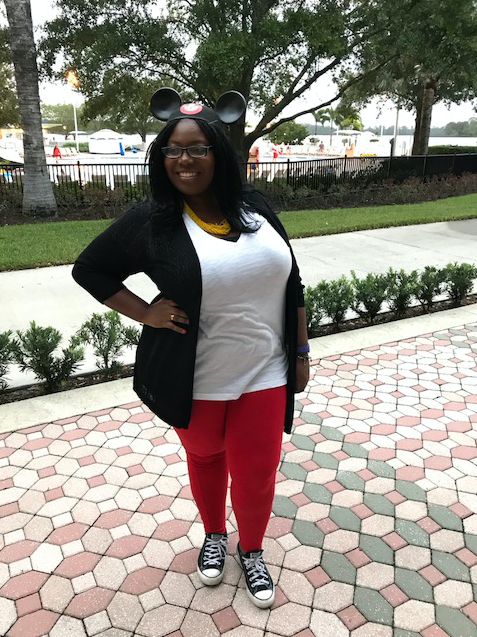 Support HuffPost
A No-B.S. Guide To Life
Related
Before You Go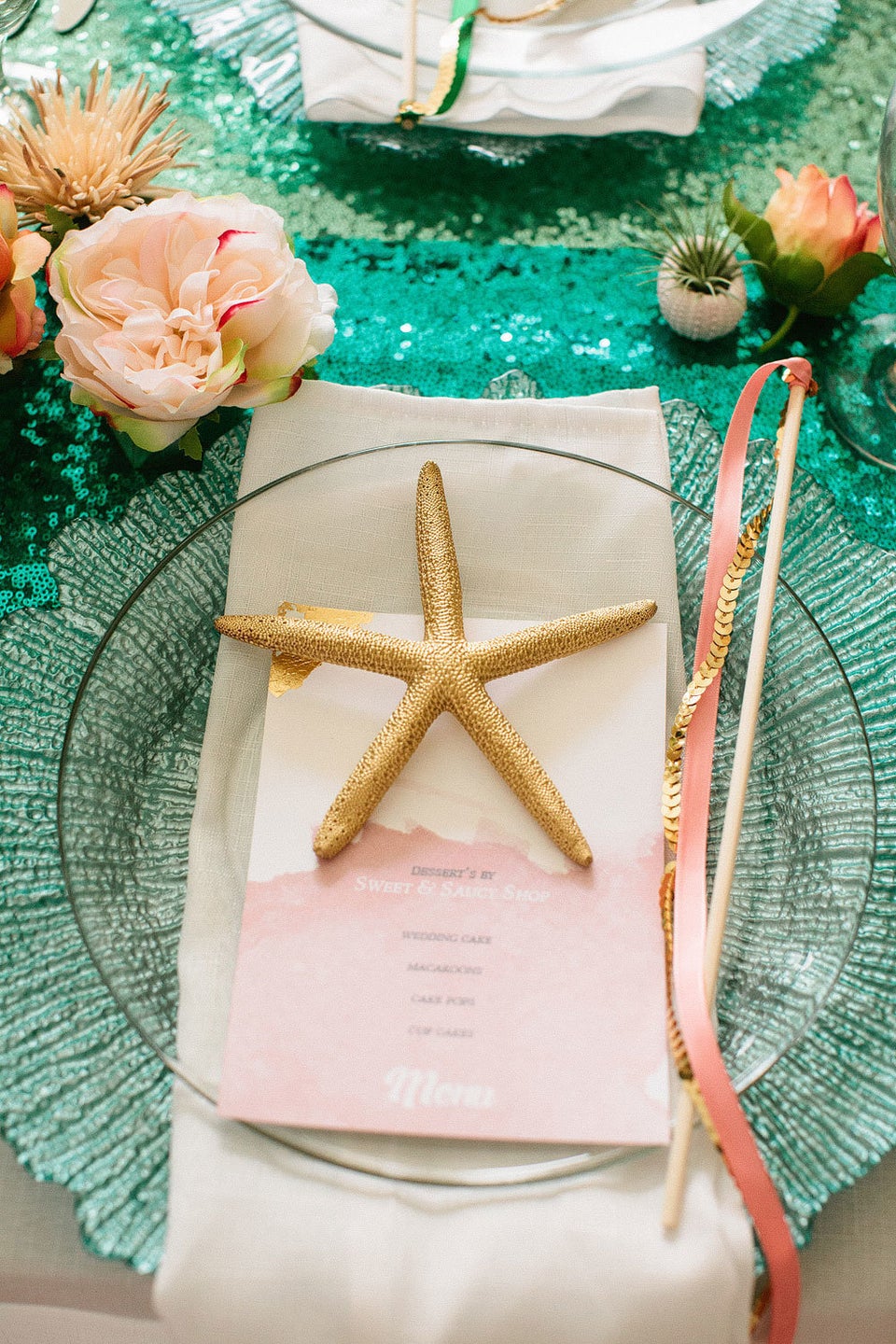 Disney Wedding Ideas
Popular in the Community