A single-day ticket to the Magic Kingdom at World Disney World on the most expensive days will now cost $129, up from $124, for anyone ages 10 and older. For children between the ages of 3 and 9, the admission has also risen by $5, to $123. Children under the age of 3 will continue to get in for free.
The price increase means a single peak day in the park for two adults and two kids will now cost $504.
A peak day park-hopper, which allows access to all four parks in Orlando, has jumped by $10 to $184 for adults and $178 for kids ages 3-9.
Under the company's variable pricing scheme, admission prices change based on the day, with a "value" day ticket to the Magic Kingdom rising by $2 to $109 for adults and $103 for kids. "Value" admissions to the other Florida parks will cost $102 and $96, respectively, increases of $3.
The per-day admission rates drop dramatically with multi-day tickets, which have also increased. Popular four- and five- day tickets have increased by between $25 and $40 each, which means tickets for a family of four have risen by between $100 and $160.
Annual passes have also jumped in price.
On the west coast, a peak one-day ticket to Disneyland for adults has jumped by $11 to $135. The price for kids rose from $118 to $127. The most expensive single-day ticket, a single-day park-hopper that allows access to both Disneyland and Disney California Adventure, increased from $174 to $185 for adults.
As with Disney World, admission drops on low-demand days. The cheapest single-day ticket is $97 for adults and $91 for children ages 3 to 9. Multi-day tickets, which are cheaper per day, have also increased as have annual passes.
The news comes days after the company announced that it beat quarterly profit expectations, buoyed in part by an increase in attendance and guest spending at its U.S. resorts.
This story has been updated to include additional pricing details.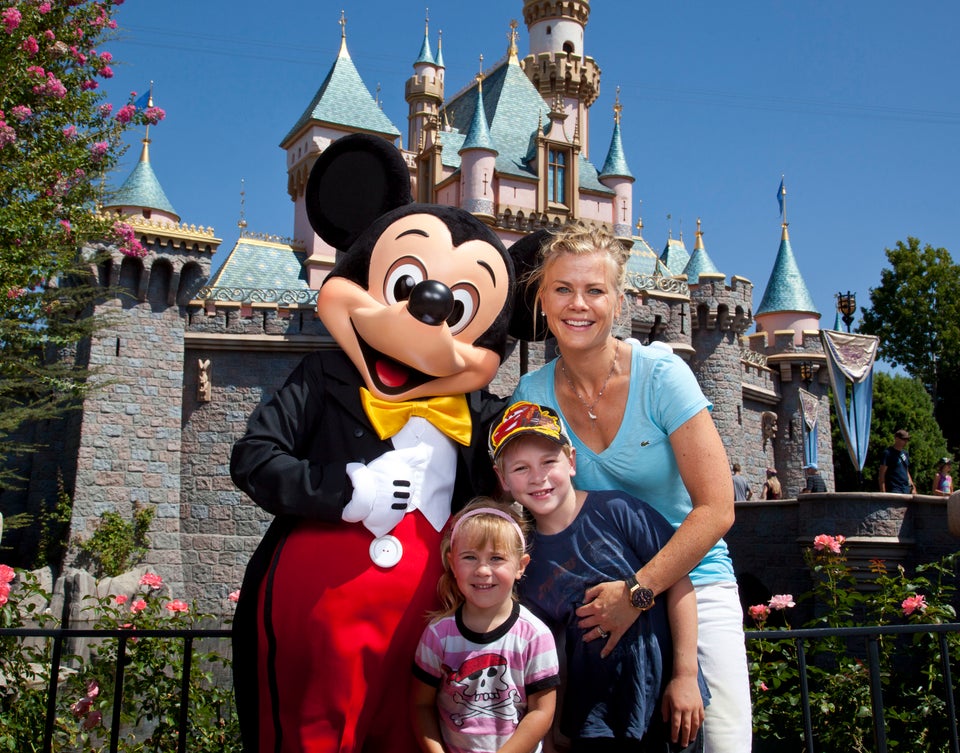 Celebrities Are All Smiles At Disney