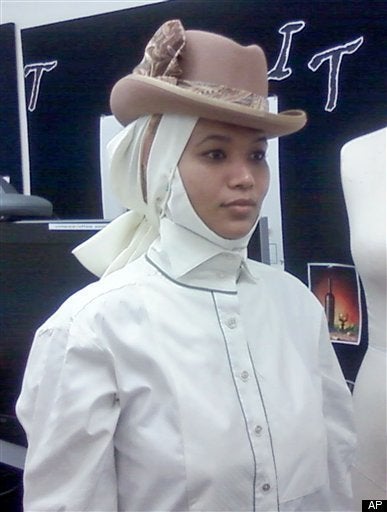 A Chicago woman hired as an intern at Disneyland appears close to resolving a dispute with the theme park over her wearing of the traditional Muslim headscarf.
Noor Abdallah, 22, grew up dreaming about Disney princesses, according to the Chicago Tribune. So when the company came to the University of Illinois at Chicago, where she was studying, to recruit for a fall internship, she leapt at the opportunity.
But according to the Tribune, she was in for a surprise when she arrived in Anaheim.
[A]fter moving across the country to California for orientation last month, she said, managers balked at her hijab and assigned her to a more secluded stockroom while costume designers came up with a more suitable headscarf. Managers told her that likely would take the entirety of her internship, she said.

"It broke my heart a little," said Abdallah.
But, as the New York Daily News reported Wednesday, Abdallah has reached a compromise on the issue: she will wear a blue beret on top of a headscarf specially designed by the company.
While Abdallah is reportedly happy with the compromise, hers isn't the first case of Disney allegedly punishing Muslim women for insisting on wearing the hijab to work.
The company is still yet to resolve a dispute with Imane Boudlal, a 26-year-old Moroccan woman who claims she was suspended by the company after refusing a similar compromise to the one offered to Abdallah.
Boudlal called the green hat and bonnet the company offered her to wear "offensive."
And a lawyer for the Council on American-Islamic Relations, Ameena Qazi, echoed the sentiment to the Tribune. "To tell us who we are might scare away customers, that's really a jab. ... It's kind of killing two visions at once."
For Abdallah's part, though, the compromise is perfectly satisfactory.
"I'd really hate to see another person lose the magic behind the Disney characters," she told the Tribune.
Related
Popular in the Community