Viruses flourish in high-density areas and vacation spots where large numbers of visitors coming together, bringing their unique colonies of pathogens. So it shouldn't be particularly surprising that an outbreak of measles has been tracked back to December visits to Disneyland in Orange County, Calif.
A total of 17 confirmed cases of measles originated with visits to the theme park, confirmed the California Department of Public Health.
Measles is highly contagious. The virus lives in the nose and throat mucus of an infected person and can be airborne, which means the virus can be coughed or sneezed into the air and land on someone else, according to the Centers for Disease Control and Prevention. To make matters worse, measles can live for up to two hours on surfaces or in the air after being sneezed or coughed out, and people can transmit the disease up to four days before and four days after developing the signature measles rash.
According to a CDC explainer, 90 percent of the unvaccinated people who come into contact with an infected person will also develop measles.
The best way to avoid getting the measles is to get two doses of a vaccine with the measles virus in it -- commonly known as the MMR (measles, mumps, rubella) vaccine. Unfortunately, recent school inoculation reports indicate that vaccination rates among Californian children dropped substantially between 2007 and 2014, due to a number of factors that include discredited fears that the shots can cause autism.
That's not just bad news for the individual children who opt out, it's also problematic for the community, as demonstrated by the unrelated Disneyland visitors and workers affected: Vaccination protects those who are too young or ill to get vaccinated. For instance, six of the measles patients that the CDPH confirmed were unvaccinated, but two of them were too young to receive the shots.
Dropping vaccination rates, in addition to a globalized population with ties to parts of the world that have not yet defeated measles, have contributed to the most measles cases -- 610 patients in 2014 -- that the U.S. has seen in about 20 years, despite the fact that America technically "defeated" the disease in 2000.
"Not since 1994 have we seen this many measles cases [in the U.S.], explained Emory University School of Medicine infectious disease expert Walter Orenstein in a previous interview with The Huffington Post. "To me this is a warning sign that we need to get on the offensive against measles."
To Orenstein, who is also a spokesperson for the National Foundation for Infectious Diseases, the fight against measles is two pronged: domestically, more parents need to get their children properly vaccinated. Internationally, developing countries need help getting the virus under control.
Before You Go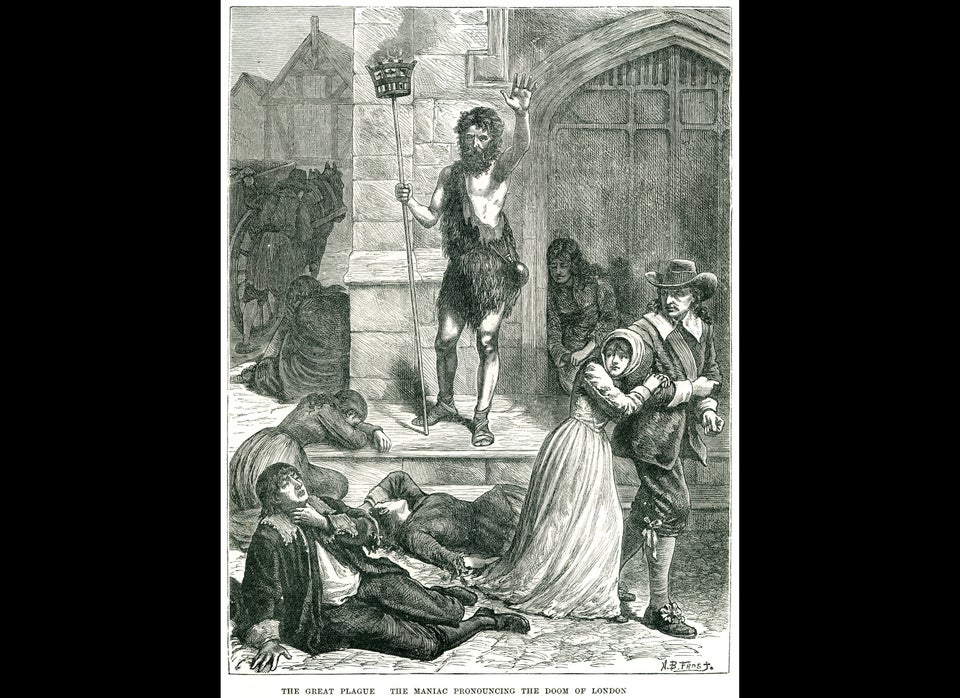 Old-Time Diseases