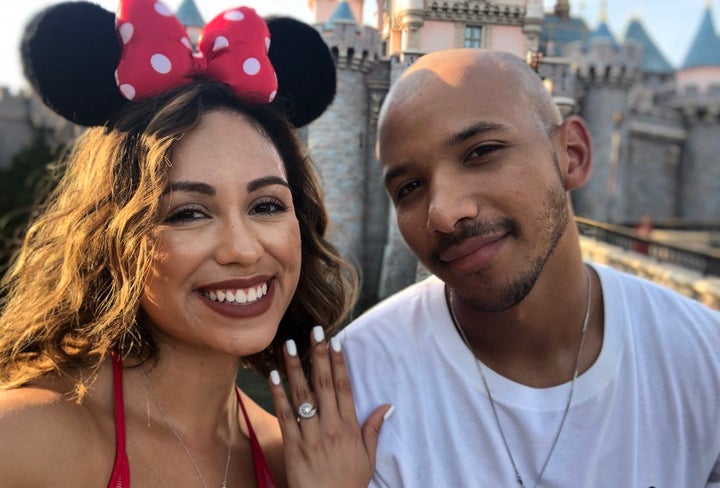 When a lifelong Disney fan like Sonni Vargas gets engaged, the conventional engagement ring selfie just won't cut it. Instead, she took things to the next level with an engagement announcement that would make any Disney lover proud.
On July 6, Vargas and her boyfriend, Jordan Williams, were spending the day at Disneyland in Anaheim, California, when he got down on one knee and popped the question in front of Sleeping Beauty Castle.
"I wanted to cry, but I was too happy to cry," Vargas, a Disneyland annual pass holder since she was 7, told HuffPost. "I couldn't stop smiling all day I was so happy!"
Afterward, the couple took a ride on Space Mountain and pulled out these A+ celebratory poses for the camera: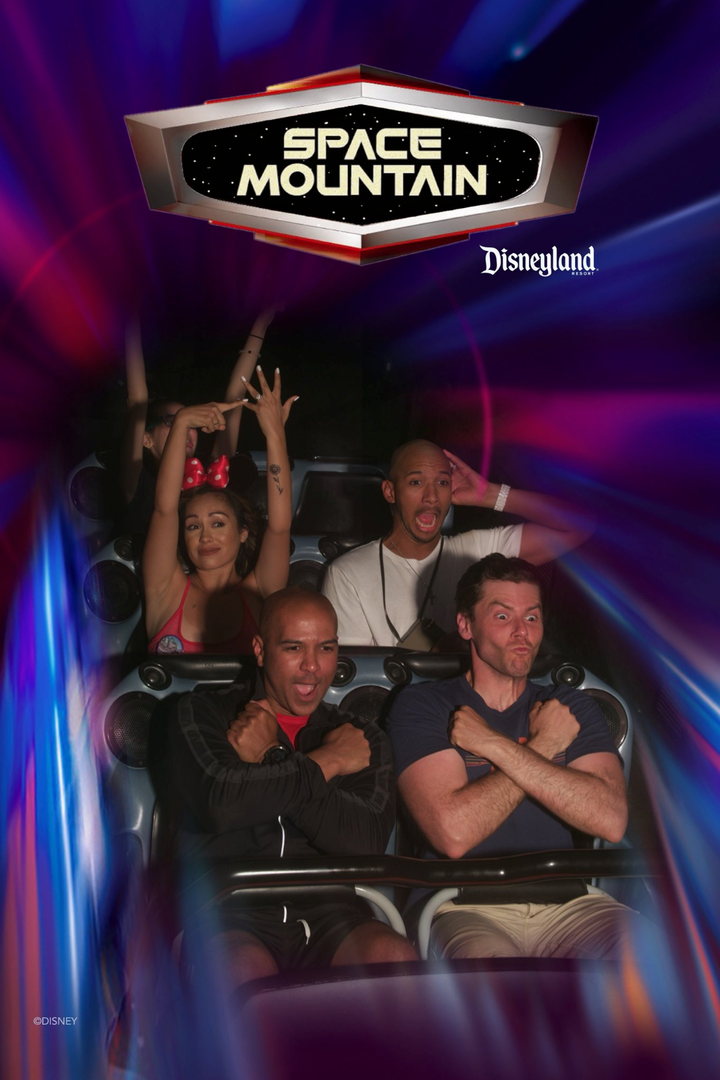 "I always do something silly on the rides, and I know where all of the photos are taken because I go so often so I decided to show off my ring!" Vargas said. I didn't think it was going to get all of the feedback it did. It was crazy!"
The couple met as high schoolers in 2010 and were best friends for six years before they began dating in 2016. Vargas is responsible for turning Williams from a Disney liker to a true Disney lover.
The two are currently in a long-distance relationship because Williams is in the Navy, stationed in Jacksonville, Florida. Fortunately, though, Jacksonville is only a 2½-hour drive from Disney World in Orlando.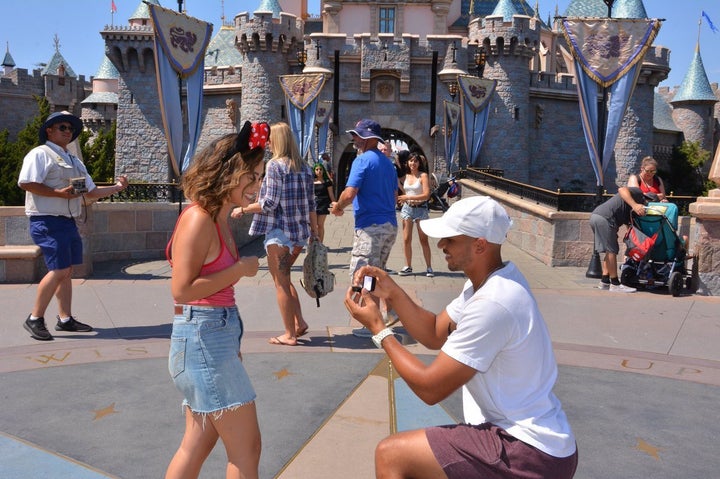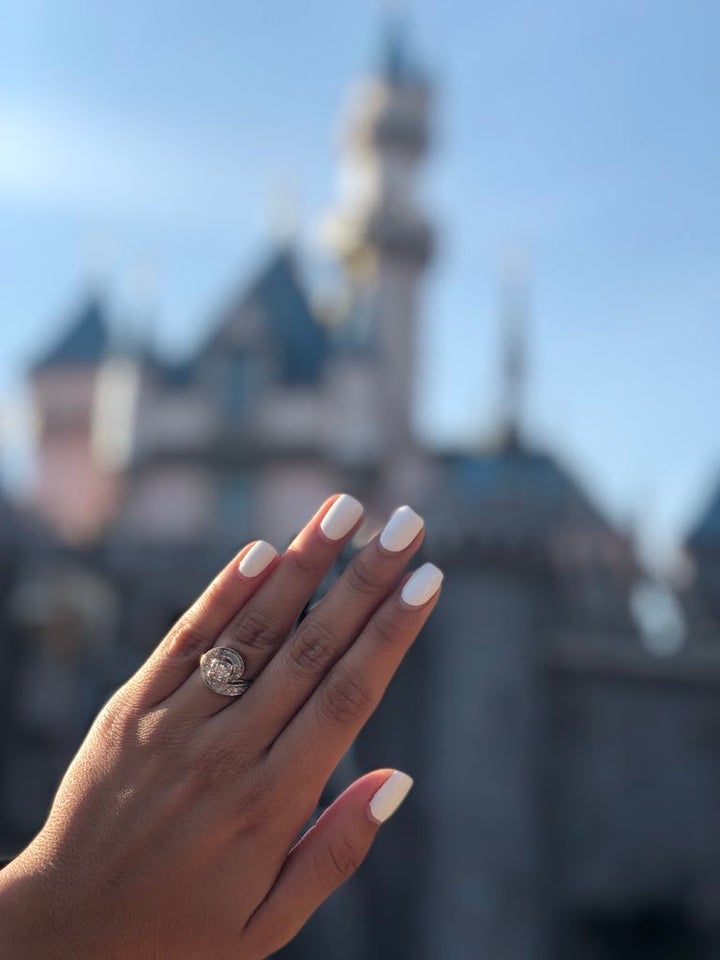 "When I visit him, we always go to Walt Disney World and when he comes back home, we always go to Disneyland," Vargas said. "Going to different parks is what we love to do. Our dream is to go to every Disney park around the world."
We can't wait to see what other Disney magic is in store for these lovebirds.