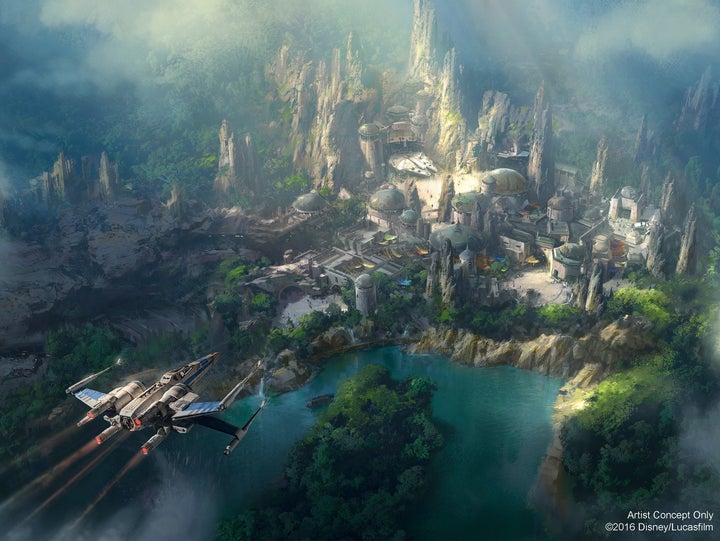 Disneyland has unveiled new concept art showing off more details about the most anticipated park project in the galaxy: the "Star Wars" themed land currently under construction in Anaheim.
The image above was released online on Monday and posted on the fence near the construction zone.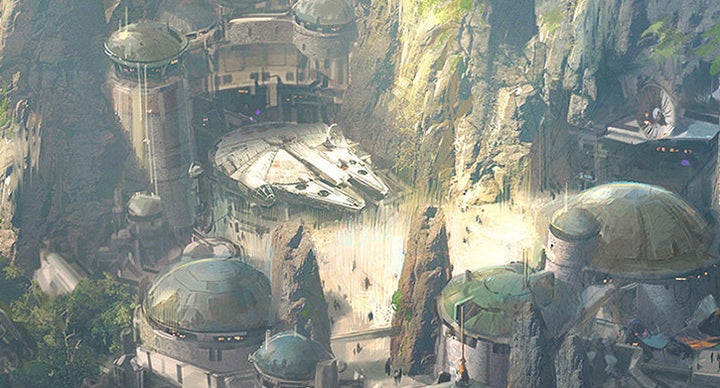 This area looks like a marketplace, and will likely house plenty of opportunities to separate visitors from their money: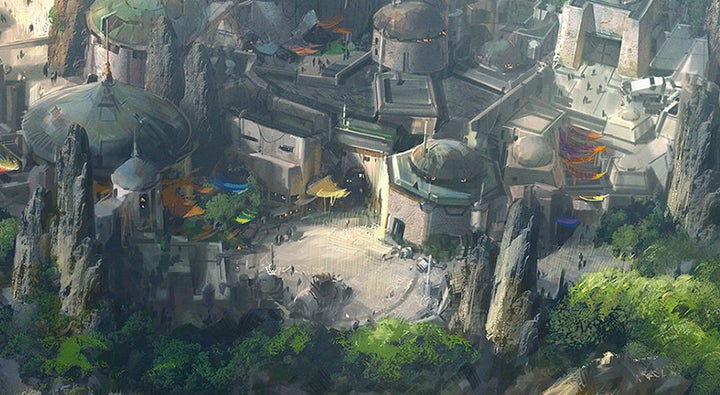 The area with the least detail might be the most interesting ― the ride informally known as the "Battle Escape" attraction. It will certainly get a snazzy new name at some point: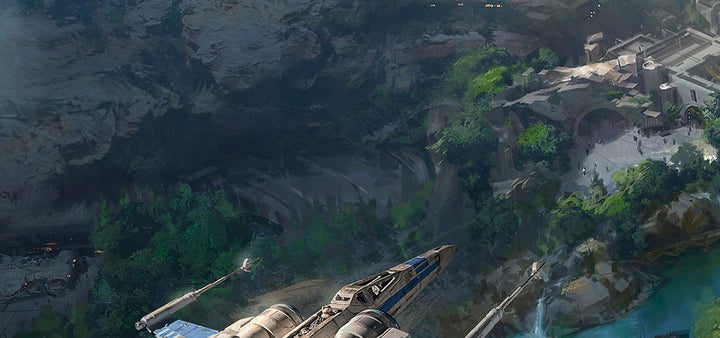 Disney has not yet announced an opening date for the 14-acre "Star Wars" themed land; a similar themed land is under construction at Disney's Hollywood Studios in Orlando.
Outside of "Star Wars," the new artwork also showed something else that will interest Disneyland fans: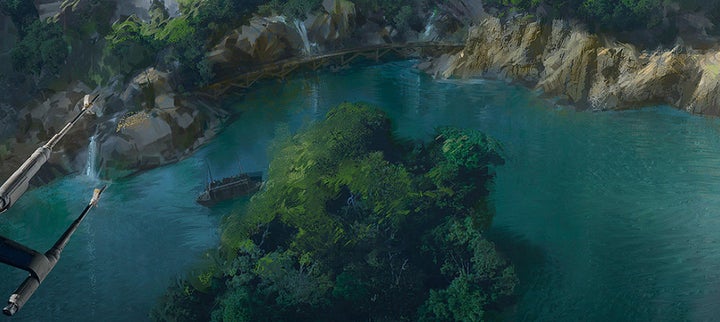 This doesn't look like any of the watercraft that currently cruise the Rivers of America.
It's not clear if this was just an Easter Egg in the artwork or if Disney was planning to resurrect the beloved attraction for the newly shortened Rivers of America.
Related