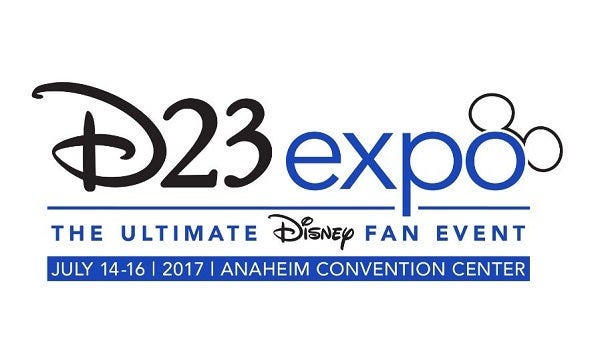 This Friday, tens of thousands of Disney fans will descend upon Anaheim, California for the biennial Disney D23 Expo. Held at the Anaheim Convention Center, the expo, which debuted in 2009, presents three days of panels, seminars, and entertainment from every division at The Walt Disney Company.
Film, animation and parks and resorts presentations are always the most popular. This year will prove to be no different. Of all the presentations, five of them have become the "must see" events at the expo: the Disney Legends Awards Ceremony, Pixar and Walt Disney Animation Studios presentation, The Walt Disney Studios Live Action Films presentation, Walt Disney Parks and Resorts presentation and the closing day musical presentation.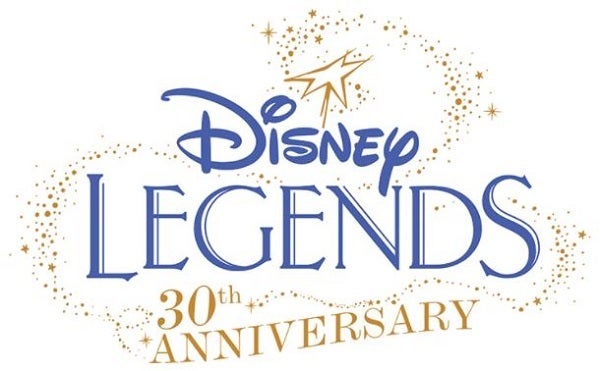 On Friday, July 14 at 10 a.m., the expo will kick things off with the 30th anniversary of the "Disney Legends Awards Ceremony". Hosted by Disney Chairman and CEO Bob Iger, the ceremony honors those individuals who have made significant contributions to the Disney legacy.
"The Disney Legends Award is the highest honor our company can bestow on an individual, reserved for those few who have truly made an indelible mark on the history of The Walt Disney Company," said Disney Chairman and CEO Bob Iger. "It's a celebration of talent, a recognition of achievement, and an expression of gratitude to the men and women whose work has significantly contributed to Disney's enduring reputation for creative excellence."
This year's honorees include Carrie Fisher, Clyde "Gerry" Geronimi, Manuel Gonzales, Mark Hamill, Wayne Jackson, Jack Kirby, Stan Lee, Gary Marshall, Julie Taymor, and Oprah Winfrey.
Also on Friday, at 3 p.m., John Lasseter, chief creative officer of Pixar and Walt Disney Animation Studios, will host "Pixar and Walt Disney Animation Studios: The Upcoming Films". Fans will get to see previews and footage from Pixar and Disney Animation's upcoming slate of films including Coco (November 2017) and Ralph Breaks The Internet: Wreck-It Ralph 2 (March 2018). Additionally, there will be some surprise announcements, musical performances, and appearances by some of the films celebrity voice talent.
At 2:30 p.m., Friday is "The Golden Girls: A Celebration of Friendship, Laughter and Cheesecake". Grab a slice of cheesecake with whipped cream and hear from "The Golden Girls" author Jim Colucci, writers Barry Fanaro and Stan Zimmerman and art director John Shaffner.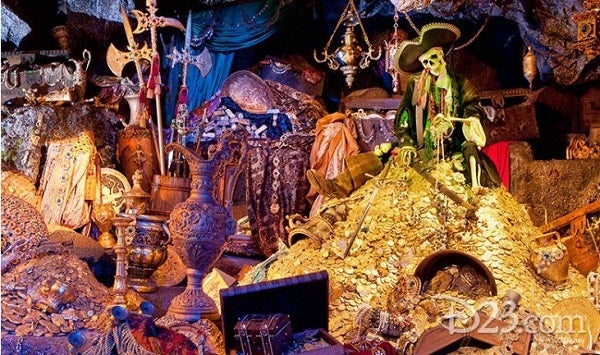 In addition to The Walt Disney Archives presentation celebrating all things pirates in "A Pirates Life For Me: Disney's Rascals, Scoundrels, and Really Bad Eggs", at 3:30 p.m., Disney will present "Pirates of the Caribbean: 50 Years of Swashbuckling Adventures in Disney Parks". This will be a Disney geek, star-studded event with Tony Baxter - Disney Legend and Imagineering Creative Adviser, Orlando Ferrante - Disney Legend and Former Imagineer Executive, Marty Sklar - Disney Legend and Imagineering Ambassador and current Imagineers Kim Irvine, Luc Mayrand and Nancy Seruto.
Other events of note that day are "Melodies in Walt's Time: The Music of Disney Live-Action Films" (6:00 p.m.) and "Ink & Paint: The Women of Walt Disney's Animation (4:30 p.m.).
The events on Saturday typically are the most anticipated and they are usually the first day to sell out. This year was no exception.
On Saturday, at 10:30 a.m., The Walt Disney Studios will present their slate of highly anticipated movies. This hard-to-get-into presentation, along with the "Disney Legends Awards Ceremony", always features a cavalcade of celebrities from their upcoming films. Although Disney does not release the films and talent that will be in the presentation, the upcoming films include Marvel Studios' Thor: Ragnarok, Black Panther, and Avengers: Infinity War; Lucasfilm's Star Wars: The Last Jedi, and Disney's A Wrinkle in Time and Mary Poppins.
Another highly-anticipated presentation, also on Saturday, is Disney's Parks and Resorts. Starting at 3:00 p.m, this year's presentation will be hosted by Walt Disney Parks and Resorts Chairman Bob Chapek. Disney fans will be the first to learn what new and exciting changes will be coming to Disney Parks around the world. There has been a lot of speculation online about what will be announced including major changes to Epcot, additional Marvel attractions to Disney California Adventure and the re-imagining of the Walt Disney Studios Park at Disneyland Paris.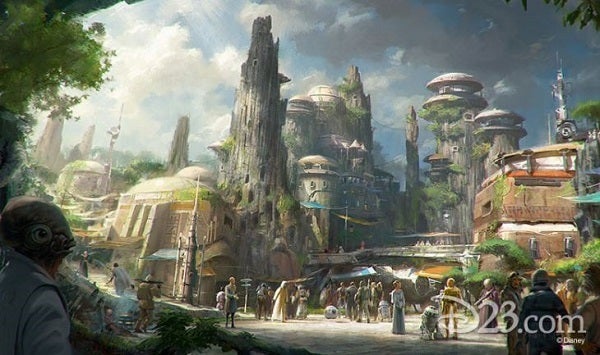 Throughout the weekend, at the Disney Parks and Resorts Pavilion, Disney fans will get a first look at a fully detailed model of the upcoming Star Wars-themed land at Walt Disney World and Disneyland. Fans will also get a peek at some of the locations, starships, creatures and droids that will inhabit this land in 2019.
Other highlights on Saturday will include "Marc Davis Goes to WED Imagineering" (10:00 a.m.) and "A Kiss Goodnight with Disney Legends Richard Sherman and Floyd Norman" (6:00 p.m.).
On the closing day, Sunday, a number of interesting presentations will take place for true Disney nerds including "Inspiring Women of Imagineering" (12:15 p.m.), "Voices of Disney Parks" (2:30 p.m.), "Maps of Disney Parks" (4:15 p.m.), "Snow White and the Seven Dwarfs: 80th Anniversary Screening" (3:15 p.m.) and "Legends of Walt Disney Imagineering" (6:00 p.m.). However, the crown jewel of the day will be the Alan Menken concert.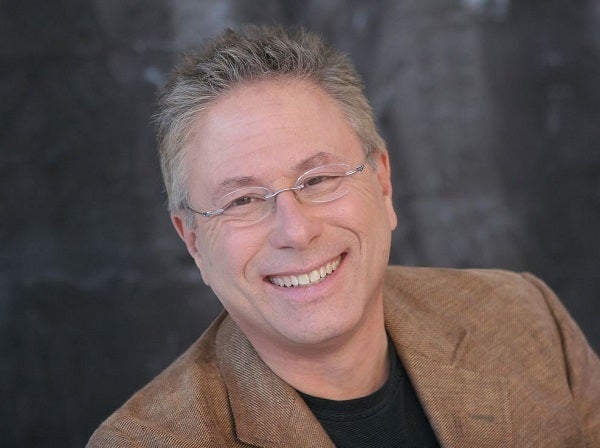 "A Whole New World of Alan Menken" is a new show created by Menken and will be presented two times on July 16 - 1:30 p.m. and 5:30 p.m. Menken, who won 11 Grammy Awards, eight Academy Awards, seven Golden Globes and a Tony Award, will perform songs from some unforgettable Disney films, as well as share stories from his amazing film, TV, and theatre career.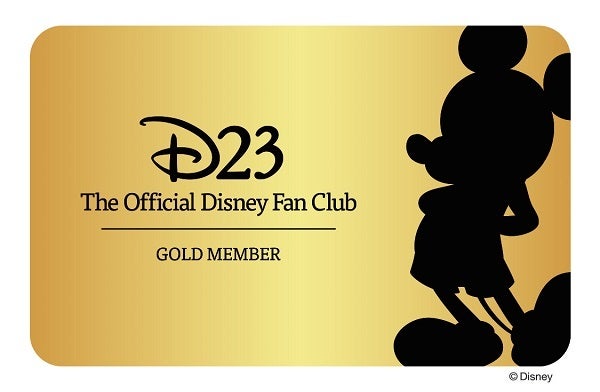 Disney's D23 offers three levels of membership: Gold, Gold Family and General Membership levels at D23.com. To make the most of the expo, there is an official D23 Expo 2017 Official Mobile App. It is available for download on the App Store and the Google Play Store.
REAL LIFE. REAL NEWS. REAL VOICES.
Help us tell more of the stories that matter from voices that too often remain unheard.
This post was published on the now-closed HuffPost Contributor platform. Contributors control their own work and posted freely to our site. If you need to flag this entry as abusive,
send us an email
.