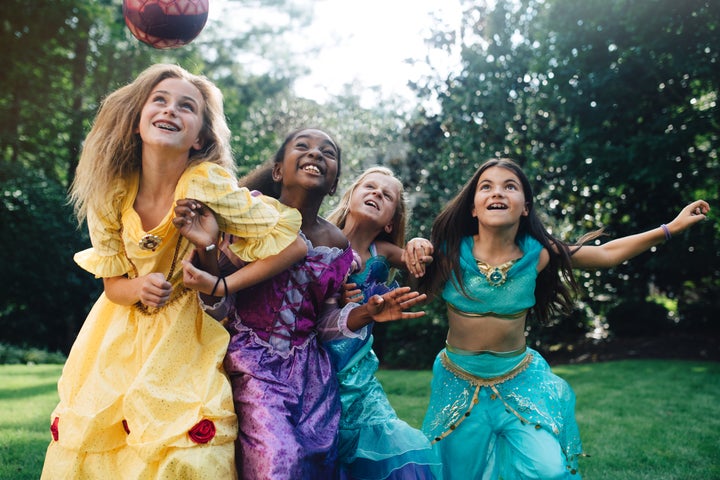 As part of an empowering campaign from Disney, 19 photographers captured what it means to be a fearless girl with the power to inspire.
In a joint effort with Girl Up, a United Nations foundation dedicated to empowering girls, Disney continued its #DreamBigPrincess campaign with a fun and fierce photo project. The photographers, who all identify as women, hail from 15 countries, and their definitions of being a fierce girl and woman range from highlighting sports to focusing on STEM subjects to showing the strength of sisterhood.
Disney is encouraging others to share photos that capture the spirit of girls with the hashtag #DreamBigPrincess. For every public post with the hashtag on Twitter, Facebook and Instagram (and every like on those posts), Disney will donate $1 to Girl Up and will keep donating to a maximum of $1 million.
HuffPost Parents talked to four of the professional photographers about their vision and what it was like participating in the project.
Kate Parker, who took photos of a soccer team she coaches and an inspiring runner
For the campaign, Parker, an Atlanta-based photographer, took photos of girls from the soccer team she coaches dressed in Disney princess dresses. These aren't your average princesses, though; they adore sports and don't mind getting dirty. One photo that stands out is of her daughter dressed as Snow White and covered in mud.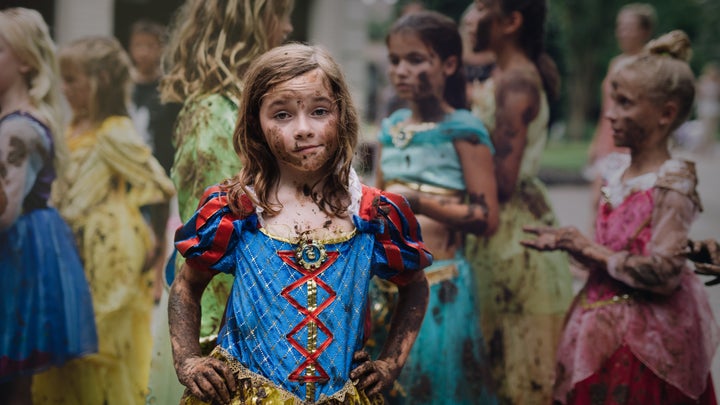 "I always welcome a chance to chip away at the images girls see every day where they're smiling, they have perfect hair," Parker told HuffPost. "That's not necessarily their true personality, it's what people expect."
Parker, who highlighted girls defying stereotypes in her book Strong Is the New Pretty, also photographed a runner named Grace who lost part of her leg to cancer. Parker told HuffPost that Grace is currently undergoing treatment for osteosarcoma while still training for a 5K.
"She's tough as nails," Parker said.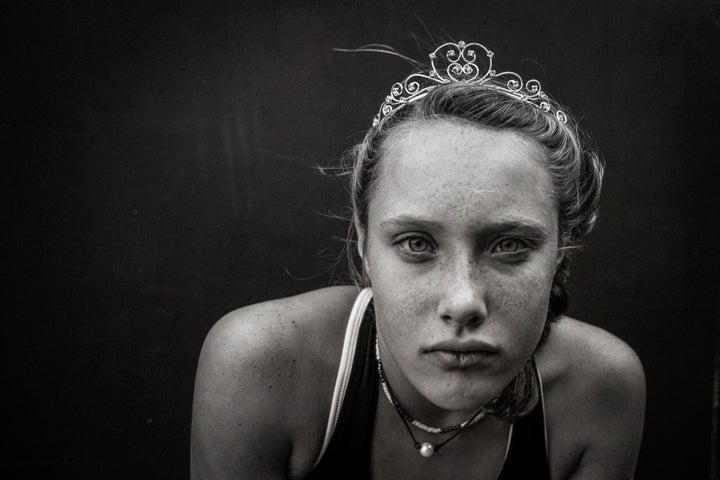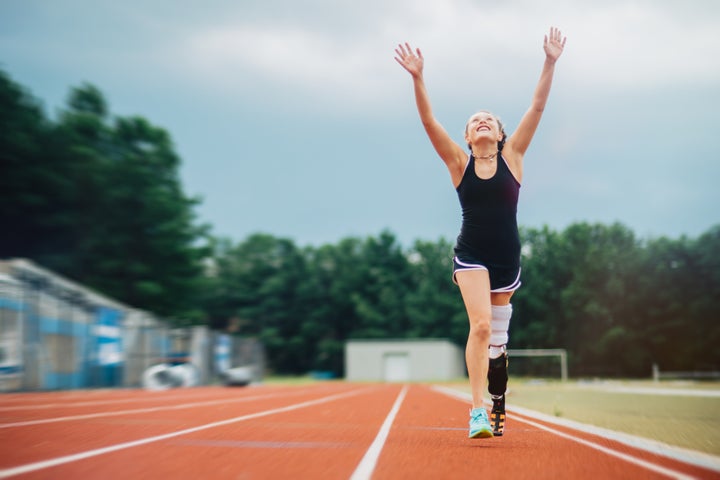 To capture strength and resilience, Balderas, who splits her time between Mexico, New York City and Boston, turned to an 8-year-old name Paty whom she met two years ago at an orphanage her dad founded in Mexico. Paty has since been adopted, and along the way, she taught Balderas the meaning of confidence.
"When Paty was only 6 years old and first arrived to the orphanage she has always showed her positive attitude and felt very hopeful about her future," Balderas told HuffPost. "I have learned that you are never too young to start believing in yourself."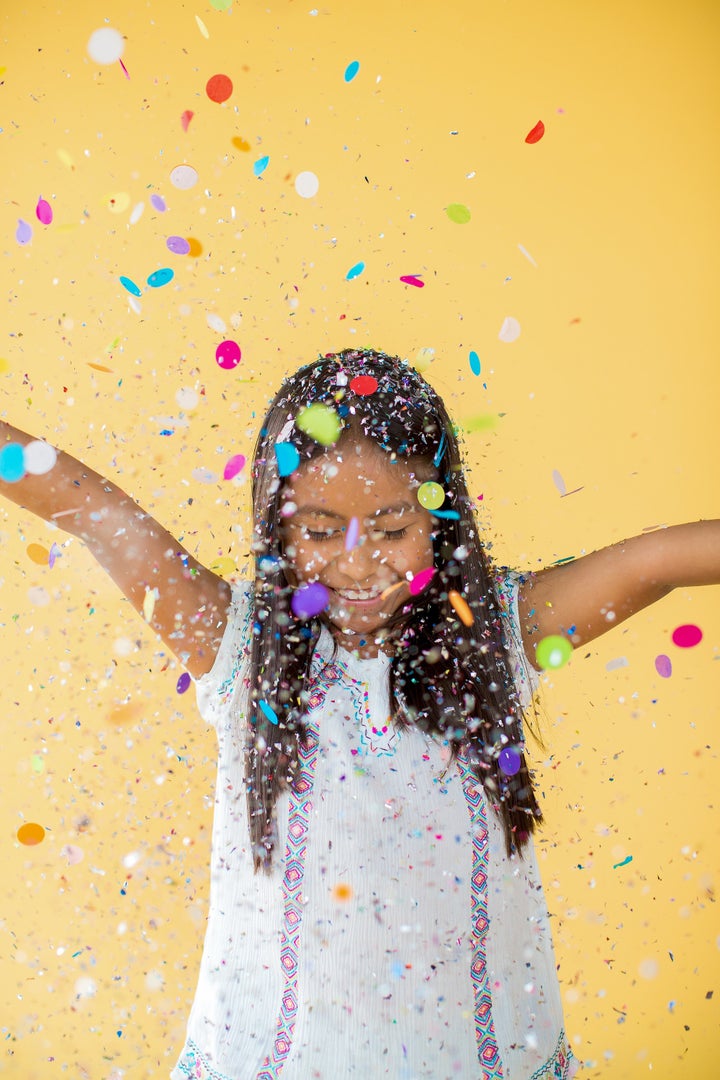 When Griffiths, who is known for her work in National Geographic, learned that Disney and Girl Up were combining forces, she knew she wanted to get involved.
"When I heard they were working together and this campaign would not only allow girls to tell their own stories and dream big, but also give funding for Girl Up to help other girls in other parts of the world, what's better than that?" she said.
For the campaign, Griffiths took photos of a teen adviser for Girl Up holding up a sign that reads, "Future CEO." She also photographed an archaeologist from the National Museum of Natural History teaching a girl how to excavate and find buried treasures as well as teen author Sasha Ariel Alston who wrote a book titled Sasha Savvy Loves to Code to encourage girls to pursue STEM.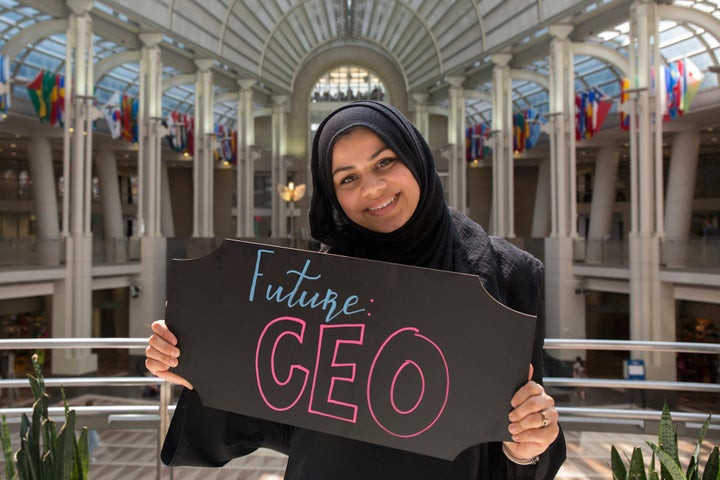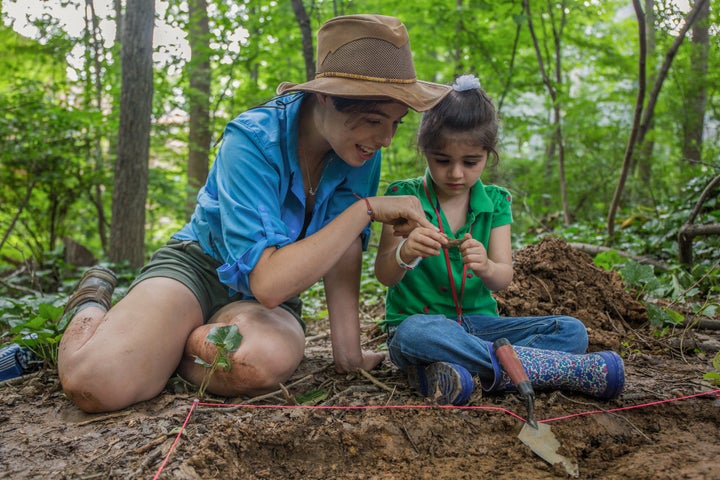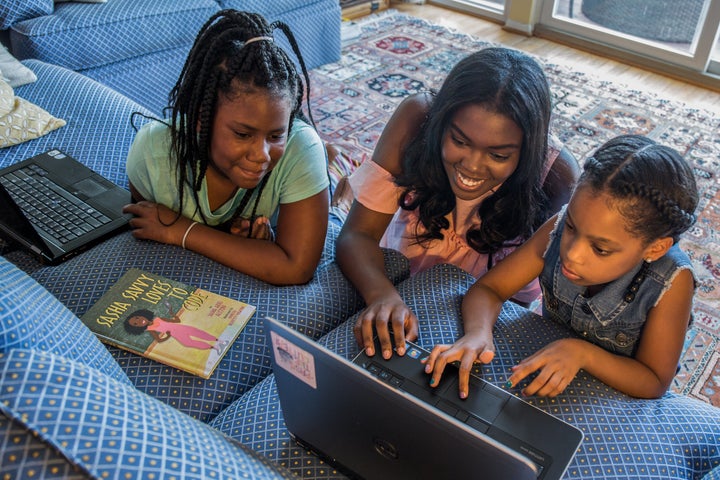 "I think if little girls get that confidence at a young age when they're teens, nobody is going to tell them these jobs are only for boys," Griffiths said.
Paula Bronstein, who took photos of a woman proving the power of sisterhood
The project also includes photos of women who made history. Bronstein, an award-winning photojournalist from Boston and now based in Bangkok, Thailand, took photos of 23-year-old Zakia, one of the first women from the Bamiyan region of Afghanistan to begin riding a bicycle.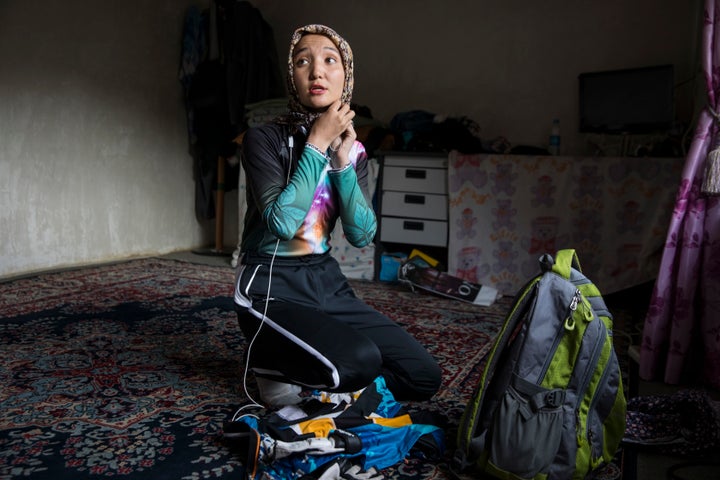 Zakia has since used her hobby to enrich the lives of other women in her community.
"Zakia was inspired to teach other younger women in her village to ride when she saw them without access to public transportation, and riding bicycles served as a good solution to get to school," Bronstein told HuffPost. "Biking is often frowned upon for women in their society, but Zakia is now dreaming big by hoping that some of the female riders she trains with will go on to be among the best in the world, representing their country in international competitions."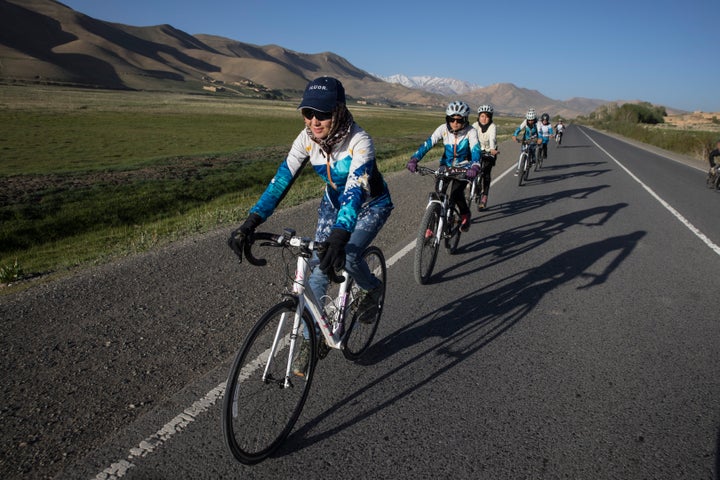 When asked what this campaign meant to her, Bronstein told HuffPost she felt the project was a "natural fit" and shows the importance of seeing empowering girls and women both on screen and in real life.
"Whether it's characters like Princess Merida, who went against all the norms to venture out on her own, or real-life heroes like Zakia, who don't let society define or limit them, there is something special about showcasing stories that prove that anything is possible," she said.
CORRECTION: An earlier version of this story indicated that one of the photo subjects is a paleontologist at the American Museum of Natural History. She is an archaeologist at the National Museum of Natural History.
Before You Go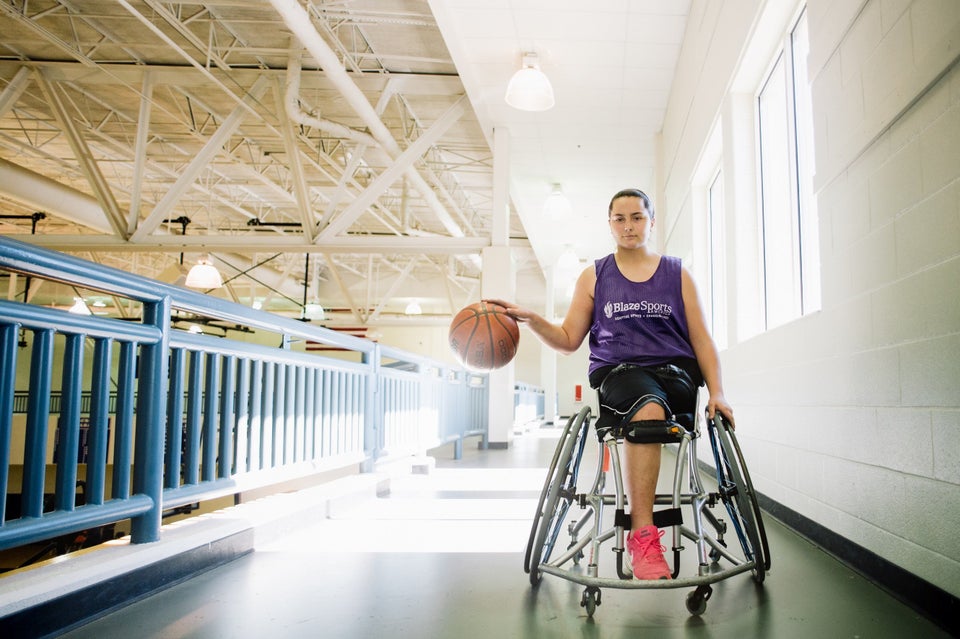 Strong Is The New Pretty