I have just returned from three days at Disney World. I'm a tad sunburnt, a bit exhausted and have sore legs. But I'm also exhilarated.
I'll be honest: I was a bit terrified by the prospect of spending three days at a crowded amusement park during high season. I was worried that the childhood memories wouldn't hold up. Luckily, that's not how things turned out. I went with my husband's family, including my 3-year-old nephew, and I think it's safe to say we were all feeding off his excitement.
Seeing Disney -- or anything -- through the eyes of a child is quite an experience. I spent the weekend "ooh"ing and "ahh"ing at mechanical and real hippos, bobbing up and down on a carousel and clapping along to "It's A Small World." My nephew's pure joy at seeing live animals and getting an autograph from Pluto touched the child in all of us.
It also allowed me to play with Instagram. While riding "It's A Small World" for the second time on Saturday, I started taking pictures of the ride, and continued through the rest of the weekend.
Herewith is Disney World, at least the Magic Kingdom and Animal Kingdom, in Instagram.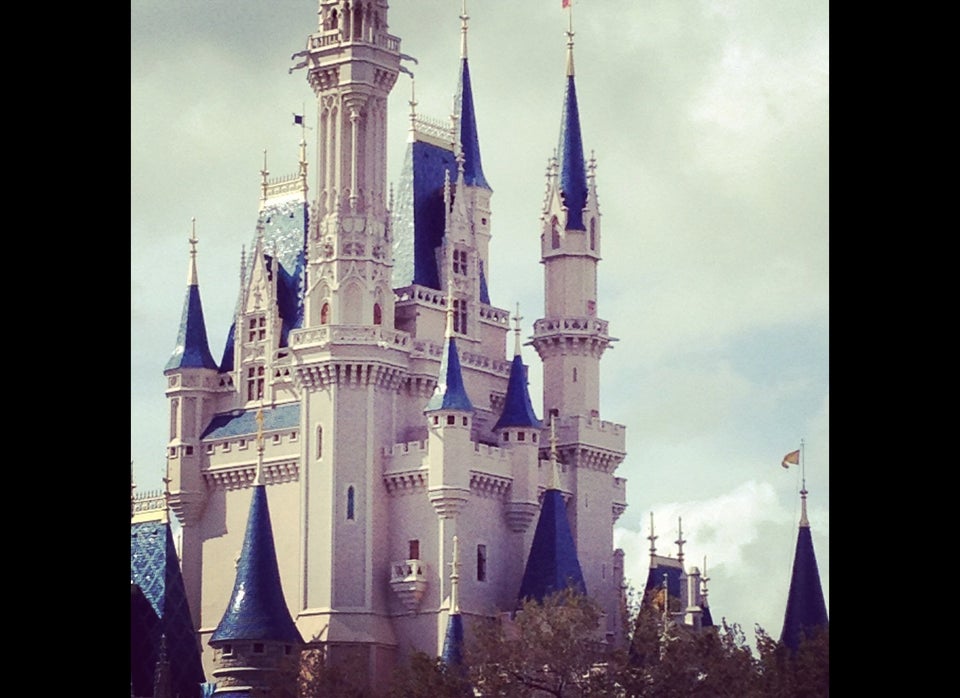 Disney World In Instagram