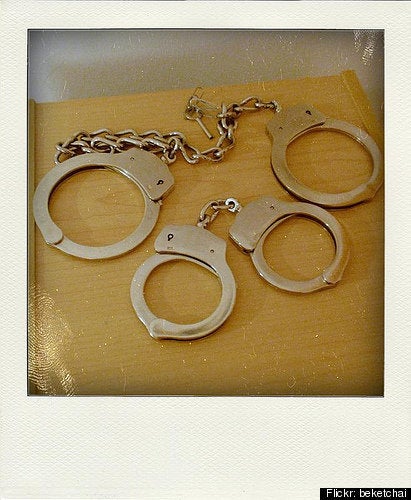 The lawyer arrested by D.C. police last weekend for disorderly conduct after chanting "I hate police" plans to fight the charge in court and is putting the city on notice that he might sue.
"We're going to file a notice of claim and we're also going to tell the city and the fire department that they need to preserve all evidence," said Pepin Tuma, 33, an attorney who does commercial litigation for a D.C. firm.
Tuma met with an investigator from the police department's internal affairs division on Thursday. He said that as the investigator questioned him about what happened, based on a narrative from the arresting officer's perspective, it seemed that the city had a version of events far different from his own. Tuma said video evidence from nearby cameras will "absolutely refute the cop's story."
The department declined to comment, but D.C. police spokeswoman Traci Hughes confirmed that the department is investigating the incident. "Mr. Tuma wrote a letter to the chief complaining about the arrest," she said, "and whenever the chief receives a complaint from any resident she's obligated to investigate."
Meanwhile, Huffington Post has interviewed a third-party eyewitness, who described a sequence of events that closely tracks Tuma's story.
Tuma had said that after a conversation with friends about the arrest of Harvard professor Henry Louis Gates, Jr., he loudly chanted "I hate police" at the sight of five or six cruisers on a traffic stop across the street. The witness, who spoke on condition that his name not be used in a story, said he didn't hear Tuma's anti-police song -- the first thing he heard was the officer's angry reaction.
"My girlfriend and I were watching TV and we heard a loud voice say, 'What did you say? You can't talk to me like that,' repeated over and over again," said the eyewitness. "I got up to see [Tuma] in the middle of the crosswalk and saw a cop following him. Then I saw the cop follow him over and within less than two minutes the cop had him in handcuffs and pressed against the transformer box, and then walked him over to the cruiser."
The eyewitness said that he heard Tuma repeatedly asking the officer why he was being arrested, but that Tuma made no effort to resist the arrest. The witness said Tuma's friends told him about Tuma's sing-song taunt when he went outside after Tuma had been put in the cruiser.
"It crossed my mind that maybe the cops were harassing them because they thought they were drunk," the man said. "But they definitely weren't drunk."
Art Spitzer, legal director of the local chapter of the American Civil Liberties Union, said it's not a crime to say mean things to a cop.
"In general, you can't be lawfully arrested for saying nasty or offensive things to a police officer," he said. "Police officers are supposed to have the training and the discipline to understand that public criticism is not a crime and the proper thing to do in the face of public criticism is to respond politely and leave if there's not actual crime going on that requires an officer's attention."
Correction: This article originally reported that Tuma met with an investigator from the D.C. Office of Police Complaints on Thursday.
REAL LIFE. REAL NEWS. REAL VOICES.
Help us tell more of the stories that matter from voices that too often remain unheard.