Note: This post contains artistic depictions of nudity.
If you take all of the art being made today as a vast city, then it is a short jump to imagining the different sorts of art as neighborhoods, each neighborhood characterized by a shared culture and habits. I myself like to wander this city, but, like anyone else, I have a small number of home neighborhoods. One of these neighborhoods, which is currently in flux as to what to call itself, involves tight and faithful rendering of the figure.
Two splendid shows of work from this artistic zip code are on display in New York City right now: Blue Drawings, on the upper east side, and NUDE, in Long Island City. Full disclosure: a piece of mine is included in Blue Drawings.
I am very proud to have work included -- check the slideshows at the bottom to see why showing with these artists is such an honor. That said, I would be inclined to cover the shows even if I weren't in one of them -- this is my neighborhood, and these are my people; the ones I know and the ones I don't alike. The affinity begins in the work.
A few words on why I'm so crazy about these relatively tight figure drawings. Leave aside for a moment the truest truth of it: simply that I am because I am. One can spin out reasons too. One of my favorites is this -- that we, as social human beings, are adapted to see other human beings more finely than we see any other created thing. We understand the human face and body profoundly, finding beauty in it and an inexhaustible storehouse of meaning. Like all languages, the human body exhibits biases in the meanings it can convey. It is biased toward human concerns and stories: the dramas great and small of our mortal life, the glory and tragedy of our material nature, the intimations of transcendence which enlighten us and the dread of the void which stalks us. If a language must be biased, this bias is among my favorites.
He who would represent the human form with fidelity to nature -- with a dexterity striving to match that of the world itself -- must rehearse the depiction of the body endlessly, learning it as one learns an alphabet teeming with letters. The tightly rendered figure drawing is one of the few elements of art which one can clearly do better, or worse. It answers to the viewer's pitiless understanding of the figure, an understanding refined over hundreds of thousands of years. Such a drawing may bring powerful, even overwhelming, elements of the aesthetic to the problem of making an image, but none of these matter without a foundation of getting it right.
This is not so much as to say that a good figure drawing is the same as good art. Rather, it merely makes available the mighty language of the human body. It is up to the artist to find a worthwhile thing to say in that language, with all its force, variety and nuance. To speak this language, the artist must in some sense love human beings. We may crave the surfaces of things we do not love, but without love, we do not see past those surfaces. The great figure drawing uses the surface, the visible form, to peer beyond it. A sense of character or psychology, the rush of youth or athleticism, tender affection for helpless infancy, or for age and corruption, an eye for the fleeting moment, the storm of the soul, the turn of emotion -- without these, the drawing, though faithful to form, does not leap to vivid life. The artist must commit to these things and provide them in the work. Who is naked in a nude figure drawing? The artist.
In these two shows, the modern carriers of a long tradition of progress display the current state of affairs. For my part, I think it is a hopeful state. I'd recommend them for both the connoisseur and the newcomer; they are not always easy, but they meet more than half-way anyone ready to make the effort.
"NUDE: a figure drawing exhibition"
May 15-June 15, 2015
Eleventh Street Arts at Grand Central Atelier
46-06 11th Street, Long Island City NY 11101
www.eleventhstreetarts.com | eleventhstreetarts@gmail.com
Mon-Fri by appointment; Saturdays 11 am - 5 pm
Curated by Colleen Barry, featuring work by Andrew Ameral, Juliette Aristides, Steven Assael, Colleen Barry, Stephen Bauman, Anthony Baus, Patrick Byrnes, Jacob Collins, Carla Crawford, Jon DeMartin, Rebecca Gray, Amaya Gurpide, Brendan Johnston, Darren Kingsley, Joshua LaRock, Robert Liberace, Edward Minoff, Iliya Mirochnik, Gregory Mortenson, Edmond Paul Rochat, Travis Schlaht, Jordan Sokol, Dan Thompson, Scott Waddell and Katie Whipple.
"Blue Drawings: Figure, Form & The New Narrative"
Portraits, Inc.
June 4th-July 18th, 2015
6 East 92nd St., #1, New York, NY 10128
212 258 2233 www.portraitsinc.com michael@portraitsinc.com
Tues-Fri 11 am - 5 pm, Saturday 12 - 6 pm, and by appointment
Curated by Michael Gormley and Patricia Watwood, featuring work by Steven Assael, Juliette Aristides, Andrew Conklin, Diana Corvelle, Anastasia Egeli, Kathy Fiermosca, Maria Kreyn, Liz Lindstrom, Daniel Maidman, Sherrie McGraw, Heather Marcus, Edward Minoff, Guno Park, Christopher Pugliese, Tony Pro, Nicolas Sanchez, Burton Silverman, Alexey Steele, Daniel Sprick, Alexandra Tyng, Dorian Vallejo, Melanie Vote, Patricia Watwood, Paul Wyse
Selections of work from the shows are featured in the slideshows below. There is much more work in each show, and in fact some of the best work is not in the slideshows, in the interests of leaving some measure of surprise for those who make it out to the galleries in person.
A selection of work from Blue Drawings: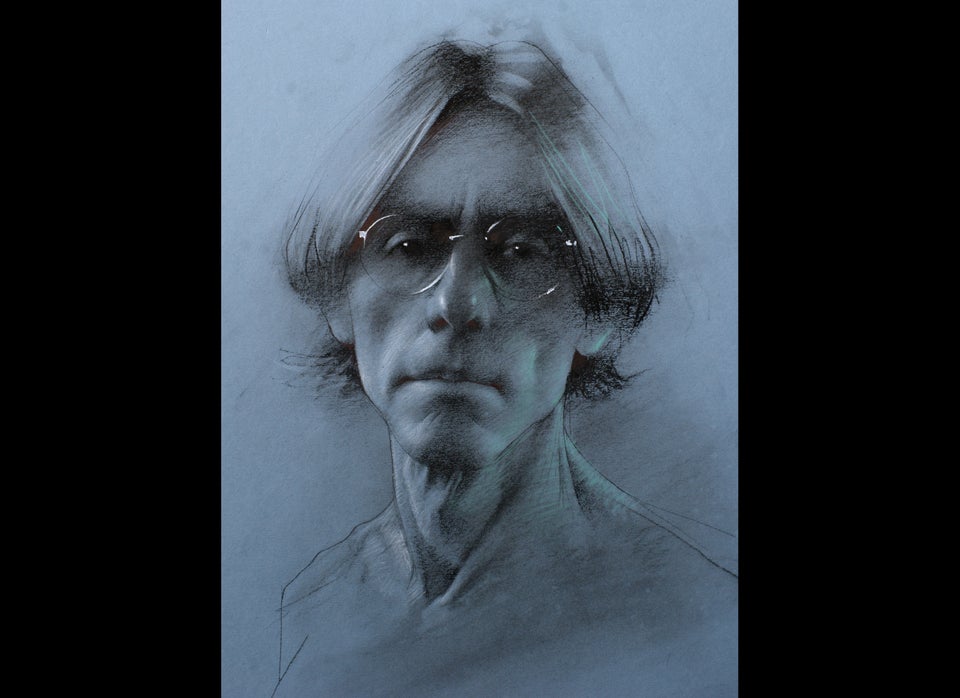 Blue Drawings
A selection of work from Nude: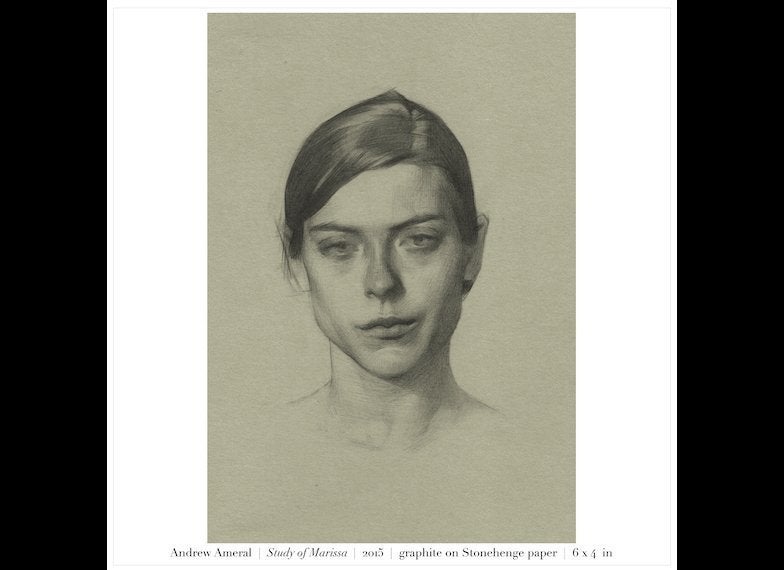 NUDE
Popular in the Community