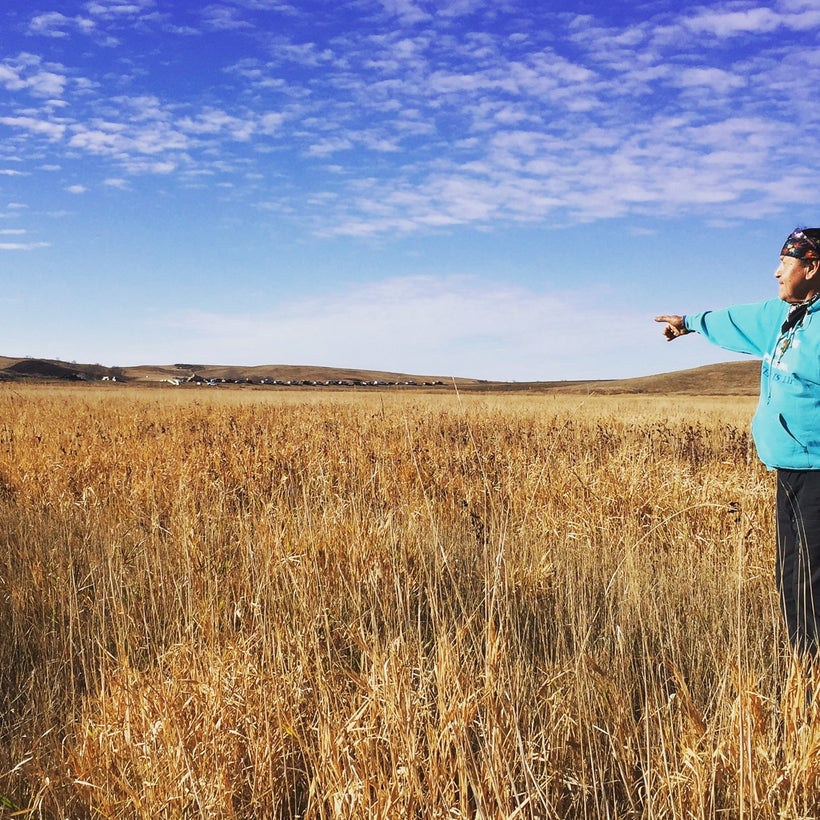 When I was in the fourth grade, my Grandma was visiting my family when we were stationed at Minot Air Force Base, North Dakota, in 1972. It was time to take Grandma back to the bus station for her trip home to Tulsa, and I'll never forget overhearing from the backseat her telling my father how much she'd paid for her water bill.
I said, "Wait. You have to pay for water?"
The Price of Water
Yesterday, on my last day at Standing Rock, I got to spend time with Raymond Kingfisher, a Cheyenne Native American who lives in Seattle and is originally from Montana.
Ray has spent weeks at the Oceti Sakowin Camp (in Cannon Ball, ND, right next to "Ground Zero" for the DAPL controversy) as one of thousands of "Water Protectors" coming and going at Standing Rock over the past few months. In early September, Ray answered the call from Standing Rock for canoes and brought down 11 ocean-faring ones from Seattle. This is his second trip here, and he'll be coming and going from Seattle until the stand-off is resolved.
Like 10-year-old me in North Dakota more than 40 years ago, Ray also never imagined a day when people would commercialize water. I told Ray our research has shown for more than a decade that only a third of Americans know where their drinking water comes from, and asked him what he thought of that. The first thing that came to mind was bottled water.
"A lot of people don't even drink tap water," he said. "With the commercialization of water, people grew up paying to drink bottled water."
Another Water Protector we met says her father "would roll over in his grave" if he knew people were paying for bottled water. Ray says it's taken Native Americans protesting about DAPL to bring national attention to the millions of miles of fuel pipelines in the U.S. He also mentioned recent news stories like the September Colonial Pipeline gas leak and Colonial's subsequent deadly October pipeline explosion in Helena, Alabama.
I told Ray about the contamination of two on-base water systems at Camp Lejeune, North Carolina. Leakages from decades ago recently led the VA to change disability claims to cover associated illnesses (all kinds of cancer) of military service members who lived there. A class action lawsuit has been filed by families living there during the 346 months when the wells were contaminated between 1953 and 1985 by an off-base dry cleaning store and leaking storage tanks for airplane engine cleaners.
As the child of a career Air Force service member, I lived on military bases between 1963 and 1981. That could have been me and my family. When I first read about Camp Lejeune, I immediately wondered if there was water contamination on any of the bases where I lived (including Minot AFB, North Dakota). I also wondered if anyone I grew up with was stationed at Camp Lejeune and might be ill.
Too Close To Home
Nearly two years ago, my sister moved to Charleston, West Virginia, and turned right back around after the Elk River chemical spill that shut down the city's water supply. She came back to Texas so her 7-year-old daughter could finish school without worrying about contaminated water. A class action lawsuit has just been settled there.
Let's face it. Water contamination can affect any of us at any time. Let's not forget the Flint, Michigan, water crisis, which city officials now say is "far from over."
We all drive cars and rely on pipelines to bring our gas to us. We also all drink and bathe in water, also brought to us by pipelines that come from water sources like Lake Oahe and the Missiouri River. Considering Camp Lejeune, Flint, Helena and Charleston, shouldn't we all give a damn where our water and energy comes from and how it gets to us? Isn't it better to watch what's going on at our water sources now rather than filing law suits for illnesses later?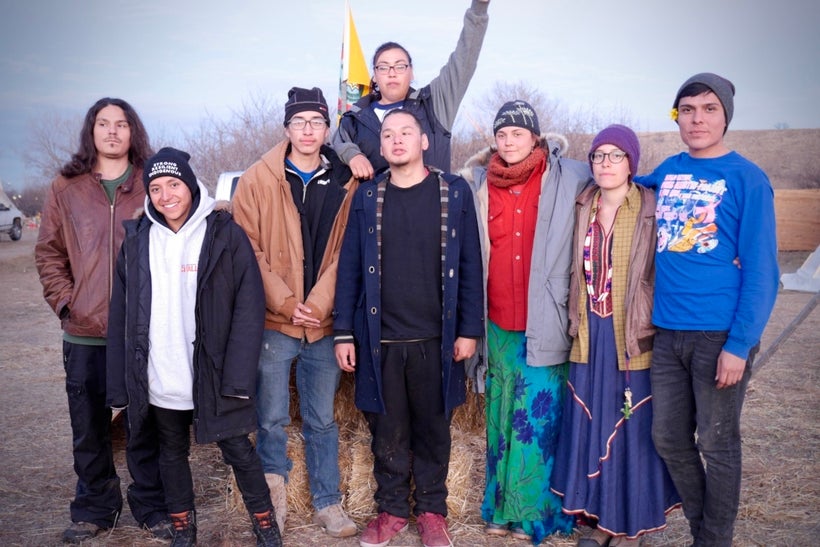 Ray told me it was the youth of Standing Rock Sioux Reservation who first discovered the DAPL construction near their water source, and brought it to the attention of the elders and to the world. I got the pleasure of visiting with the International Indigenous Youth Council at Oceti Sakowin Camp yesterday and their passion was contagious. They were just as committed to being leaders focusing on a cause as they were to protecting a water source. I was inspired by them.
Why don't more of us appreciate what it takes to bring us clean water to drink, bathe, cook, and wash clothes? I can assure you, each of these privileges is not taken for granted on Oceti Sakowin Camp where 1,000 people are living in tents as long as it takes to defend the Standing Rock Sioux Reservation water source. Showers, coffee, flushing toilets, hot meals, shaving, and clean laundry are not easy to come by at camp.
Photos From A Day Inside Oceti Sakowin Camp
Ray shared the story of Oceti Sakowin Camp with me just a half-mile from the epicenter of the giant Standing Rock controversy that pits Native Americans against federal, state and corporate worlds — all in the name of protecting the source of drinking water and sacred lands. It was a day that began with uncomfortably cold weather for this underdressed Texan, and ended in warm sunshine with a 900-person-spectacle of a giant medicine wheel near sacred grounds on the banks of the Cannon Ball River.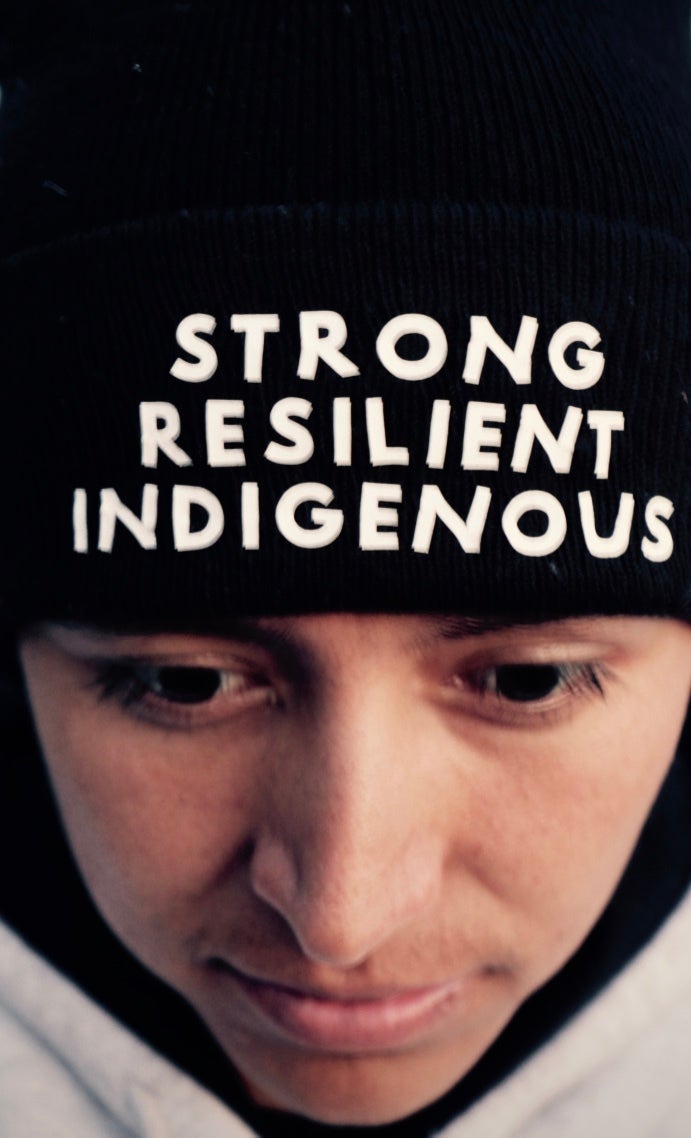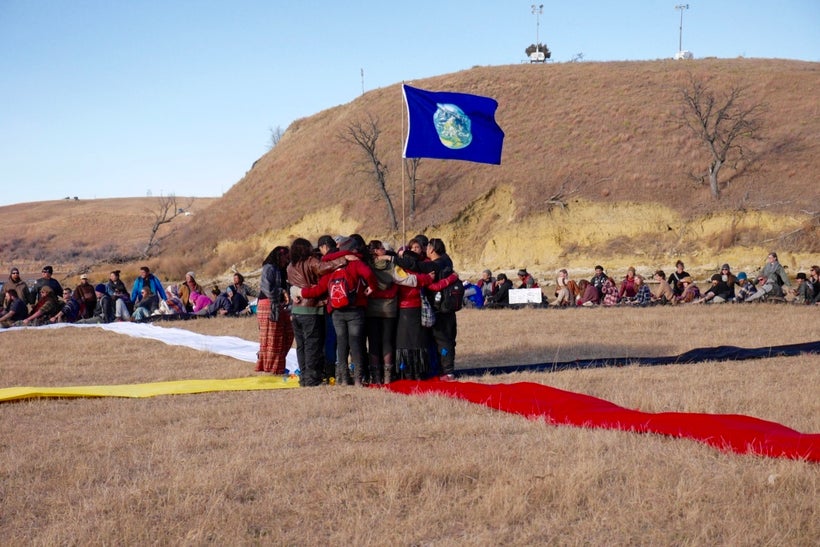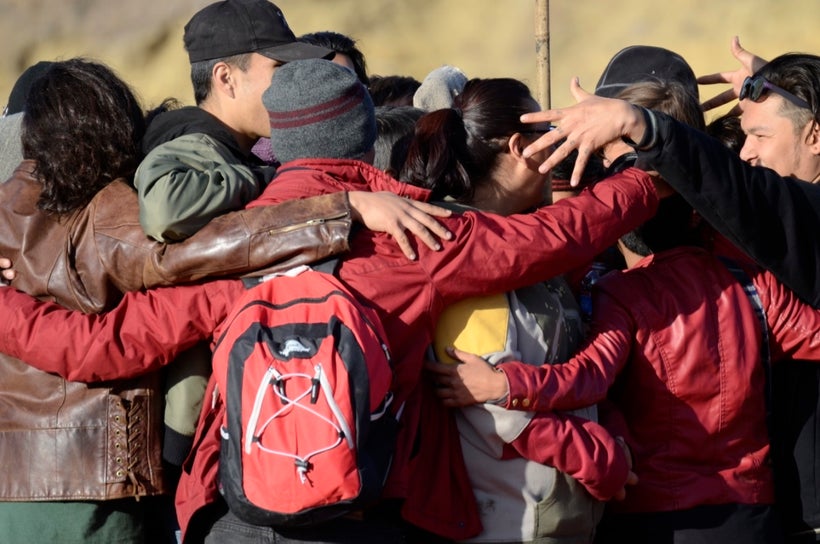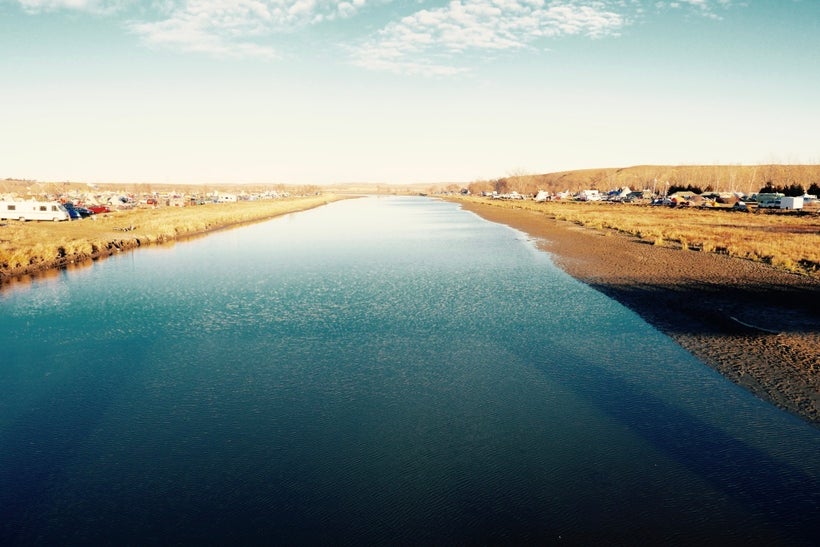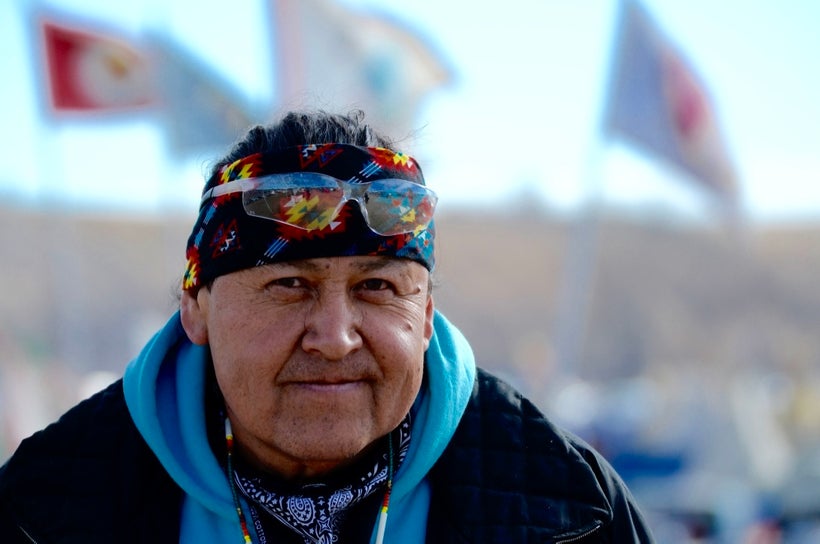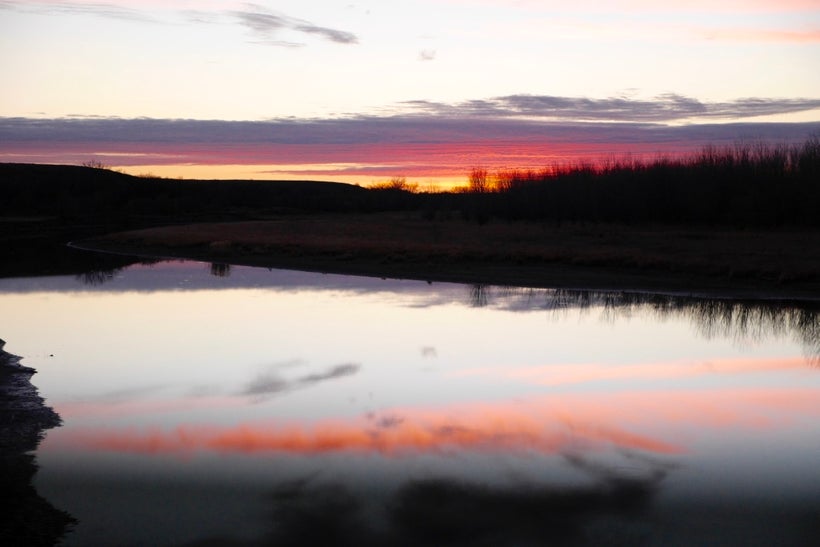 REAL LIFE. REAL NEWS. REAL VOICES.
Help us tell more of the stories that matter from voices that too often remain unheard.
This post was published on the now-closed HuffPost Contributor platform. Contributors control their own work and posted freely to our site. If you need to flag this entry as abusive,
send us an email
.