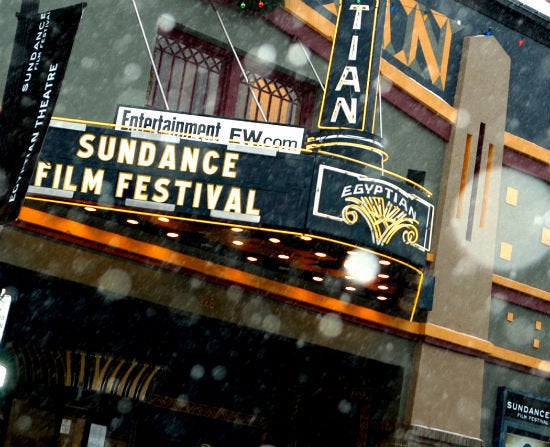 My parka is packed and I landed in Utah for the 29th Annual Sundance Film Festival yesterday, which officially kicks off this week. Over the next 10 days, about 50,000 industry-types and film fans will take over the resort town of Park City to see over 200 independent films, take meetings and party into the wee hours.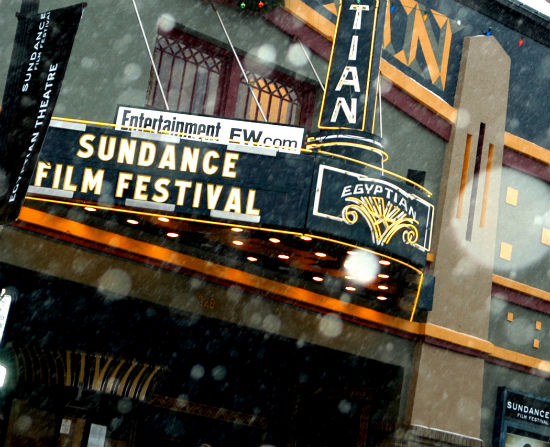 Photo courtesy of the Sundance Film Festival
I've traveled to Sundance for the past three years with the Denver Film Society as the co-chair of Reel Social Club, the DFS' young patrons group. It's a tricky scene to navigate for a first-time festival-goer so this year, I finally feel like I have the lay of the land and a solid schedule of 'festing to go with it.
Here's five (out of 50ish) things on my agenda:
Stevie Nicks, Rick Springfield, John Fogerty, Cheap Trick's Rick Nielsen, Rage Against the Machine's Brad Wilk and a slew of other rock gods will join Dave Grohl on stage following the premiere of his directorial debut Sound City. While the post-screening jam session could just be a once in a lifetime concert, the film documenting the story behind the recording studio of the same name will be available on February 1.
I've read most of his work, but after seeing David Sedaris live for the first time this past November at the Wheeler Opera House in Aspen, I'm even more enamored. The young writer-director Kyle Patrick Alvarez convinced Sedaris to finally enter the film world with an adaptation of an essay from the 1997 best-selling Naked. "C.O.G." shares Sedaris' personal experience as an apple picker in Oregon during his late 20s.
Going to Sundance every year is like summer camp. And January means I get to see festival friends I've made along the way. Milan Chakraborty is one such friend, and this year marks his festival debut with The Lifeguard starring Kristen Bell. He knows it's quite the honor to have a film accepted after only a few years as a producer and his fourth year in Park City: "To get that call that you're in [the festival] is just euphoric. I was jumping around my living room all by myself!"
I can't wait to share his first official Sundance moment at the premiere on Saturday.
Ever since its launch in last year, I've "Ubered" my way around Denver in style. Uber is also headed to Utah today with a fleet of SUVs in tow. Aside from Uber's general awesomeness, they're serving up hot cocoa on -- demand with a tap of the app. The pair of touch screen gloves that comes with your first order makes the $15 for 2 cups well worth it.
Beyond film of course, Sundance is all about shaking hands. The festival itself hosts receptions, panel discussions and daily free concerts, all of which are prime places to make connections.
Gifting suites line Main Street like the Sears Recharge Lounge, which is slinging swag to celebrities while they indulge in custom Lipton black tea blends and power up their devices. After-parties follow the big premieres at pop-up clubs like Hyde and TAO with secret soirees at private residences that go even later.
Keep an eye out for my post-festival rundown of Sundance's hits and misses and what you can expect to see at the Denver Film Society's Sie FilmCenter this year. Until then, follow me on Twitter for live updates from the streets and screens of Park City. You can also click here for updates direct from Sundance including guest Tweeters and live streaming video.