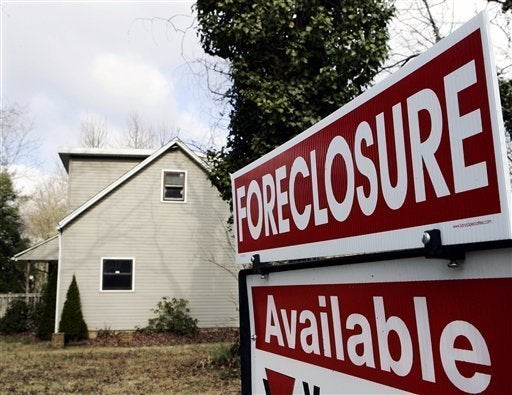 Yesterday we heard from Jitendra Kumar, whose temporary financial troubles put him $11,000 in debt. Situations like Jitendra's put 10,000 people in foreclosure every day.
There's another side to the foreclosure crisis: realtors trying to save families from losing their homes. Jackie Crockett is a short sale realtor in Fairfield, CA who has seen the hard times faced by numerous families. Despite her own health problems, she considers herself lucky:
I was one of the first in our area to start listing and negotiating short sales over 3 years ago and helping various clients with loan modifications and 2nd lien write-offs. Unfortunately, the horror stories are never-ending. Plus, we work 4 or 5 times as hard, for about 1/6th of the income. Those of us handling short sales (versus REO - bank owned properties) are really not in it in for the money, but for our community.

For every short sale listing I've had, I've submitted an average of 7 offers, with only a 50% closing ratio. That is higher than most. The average is 3 out of 10 short sale listings will foreclose before a negotiator finalizes an acceptance. I've had homes ready to close, clients ready to sign, and had the homes foreclosed out from under us. The worst part is, the home usually sells for well below the lowest offer we had submitted.

None of this makes sense. It is frustrating for us as realtors, and heartbreaking for our clients, their families and our community. These are good people, hardworking, caught in a vicious cycle, with really no fundamental understanding of where to turn, who to talk to. When even the lenders and bankers don't know what to do, or how to proceed, what chance do "regular" homeowners stand?

The lenders and bankers treat us realtors as if we are the enemy when all we are trying to do is stabilize our communities by keeping folks in their homes, or getting people into these homes as quickly as possible. It's worn me out mentally and physically. I am preparing for a kidney transplant - my husband is my donor - and I've put if off for almost a year now because I felt so many of my clients needed help more desperately. For all that my husband and I are facing, all the uncertainties, I know we are luckier than most and for that I feel so blessed.

Due to the nature of my business, I was in a unique position to take care of our own personal finances when my health started to deteriorate. We very easily could have been one of the statistics, losing our home due to skyrocketing hospital bills, dialysis costs, and lost income. I recently negotiated a settlement with my own 2nd lien holder who will take a very small payoff to "release" the loan. It took months of negotiating, reams of doctor's bills, hospital bills, tax statements, pay stubs, hardship letters, etc., but it was well worth it. Of course, using money from our rapidly dwindling 401 K seems to negate some of the euphoria. I've also called every credit card and set up various payment plans, and auto debit payments that earned us huge interest rate reductions for as long as we need while we're recuperating, and both back on our feet.

I could go on and on about all the pets we found locked in homes when families would leave. Neighbors would gasp and ask "how could people do that?" But some had no choice. Those losing their homes are mostly families with children, some were elderly folks on fixed incomes with no where to go. Pets ended up being the least of their problems. Needless to say, we have 5 rescued cats - we love them and hope their owners somehow know they are well and loved.
And sign up here to receive updates when we publish new stories.
Calling all HuffPost superfans!
Sign up for membership to become a founding member and help shape HuffPost's next chapter