Devoid of context, a figure gesticulates wildly in front of a background of white noise on a TV screen. The inherent disassociation and displacement now common in our daily lives seeps out of this evocative work by interdisciplinary artist Jian Yi. Hailing from Australia and working internationally in locations including New York City, Yi draws from his background as a queer artist of color to examine how we transcend and fall prey to the constructs of contemporary society. Sociopolitical concerns permeate Yi's work including his video installation included In Time/Out of Place, an exhibition at Parasol Project space on Manhattan's Lower East Side as part of the Asian Society of Arts Annual Exhibition. Yi's work shines in the space, accosting the viewer head-on to engage the artist's provocative yet mysterious actions.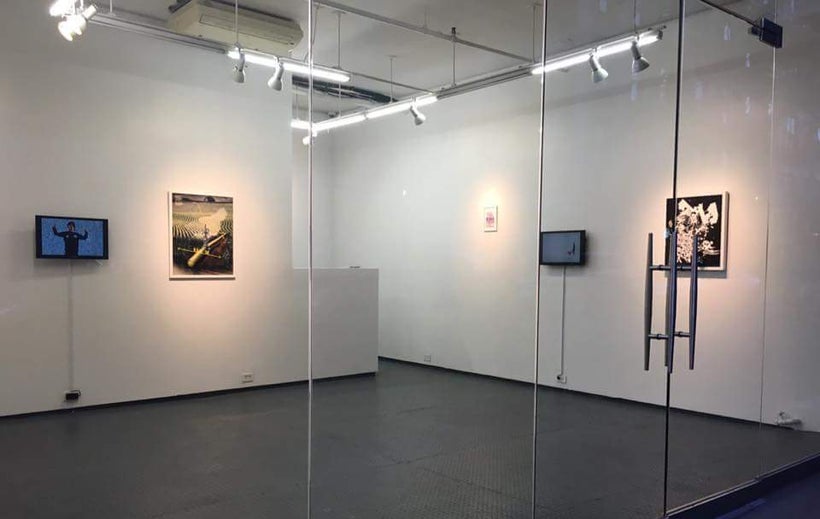 Yi embraces a practice that interrogates our social collective unconscious, approaching concepts from a position described as "queering of the social self." The subjectivity latent in how we interact with others, and the subconscious programming which affects how we as a society privilege ideals such as heteronormativity, both factor into Yi's body of work. Balancing a keen eye for aesthetics with engagement in critical studies, the artist pushes through in dialogue with different perspectives on experimental performance art. The personal and political are equally embedded in the foundation of Yi's practice, allowing for poignant expressions of identity within the greater framework of contemporary art. The ephemeral finds a home in the artist's practice both in performative gesture and examination of contemporary social and political frameworks.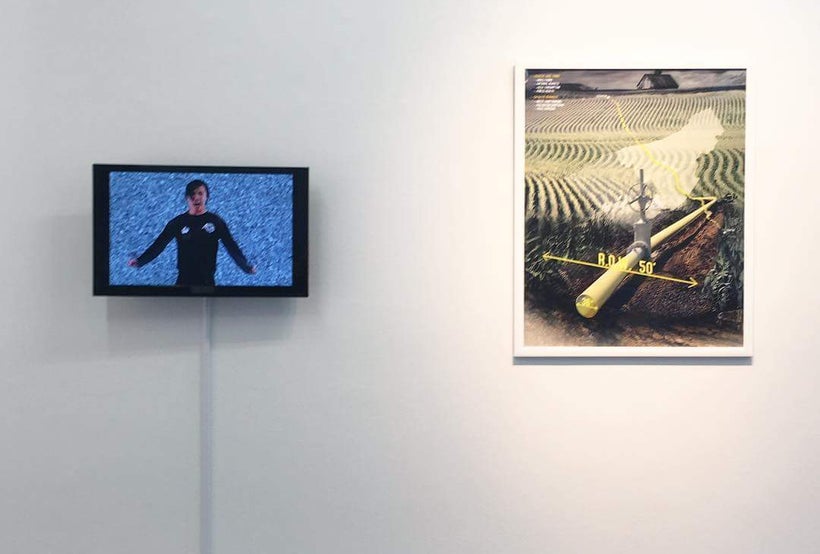 Anxiety and the constant demand for self-expression in a world of contradictions find expression through Yi's performance works. Previously, the artist collaborated with Connie Mierkey on a performance art piece exploring the demands of contemporary culture for a daring work entitled "7 Days in March". For this durational performance piece, the artists explored New York City for 7 days with no address, personal possessions, money, ID or contacts. The personal and public overlap in Yi's works, echoing performance artists such as Yoko Ono and Tehching Hsieh. Ultimately, the transgression of social expectations and boundaries play a crucial role in Yi's works, reinforcing the sense of alienation often experienced by the marginalized in society including particularly the queer community. Yi's works explore gender normativity while denying to provide specific solutions to our contemporary conundrum, defying a position of cultural authority.
Yi operates within the lexicon of the contemporary. Repetitive gestures imitating .gifs deny meaning, subverting expectations of contemporary media. Yi co-opts contemporary culture, replacing soundbytes and memes with content evoking the impossibility of continuing one's personal quest for identity in the dissonance of our current moment. Yi silences the noise and gives voice to the struggle for personal expression as a queer person of color operating within the framework of a white male hegemony. The artist also takes aim at political events, questioning how publics respond and operate within the aftermath of trauma. In the wake of the September 11th terrorist attacks in New York City, the artist combined surreal video works with choreographed dance performances that re-oriented public space toward the citizens of the scene in small-scale interventions. This series of video works, entitled "Dancing by myself in public", captured a snapshot in time of a city contending with security issues while struggling to retain its reputation as a beacon for free expression. Censorship pulses throughout the artist's oeuvre as issues of self-expression and identity have reached a feverish pitch in today's challenging socio-political climate of xenophobia and protectionism. Yi gives voice to his personal experience, offering an understanding and reorientation of the position of "other" for our public consideration.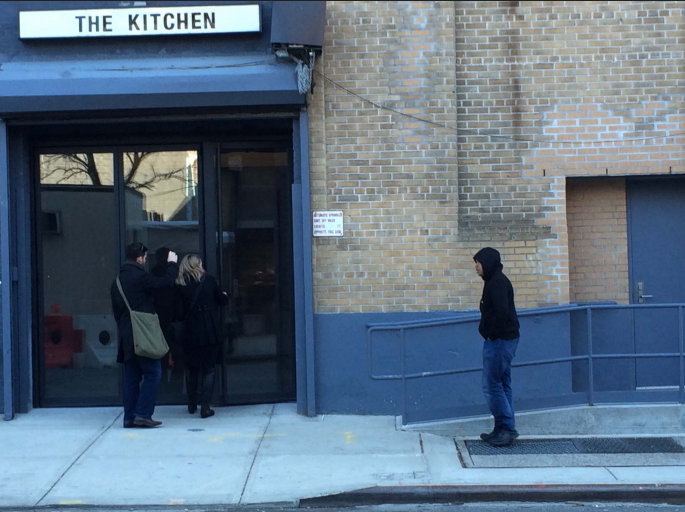 As an artist defying traditional genres, Yi embraces interdisciplinary work spanning video, performance, socially-engaged art and more. With a practice unafraid to explore contemporary topics on their own terms, Yi is part of a cadre of fearless contemporary artists bravely confronting an uncertain future on their own terms. Tapping into the mounting fears encroaching on our collective psyche as environmental disaster and globalization disrupt our postmodern condition, Yi's work takes a critical look at how social conditioning shifts to respond to contemporary stimuli. Erratic gestures confront a world of constant activity, provoking constant distraction. Through expressive gestures, Yi subverts social expectations by replacing beauty sunsets and brunch snaps with our hidden inner anxiety, undermining simplified formats for social media. The hybrid qualities of Yi's work align with our multisensory environments, immersing us in the artist's interpretation or our inner monologues. Acting as a mirror reflecting our current moment, Yi's success lies in the ability to intuit what we hide from public perception in a manner consistent with contemporary modes of expression.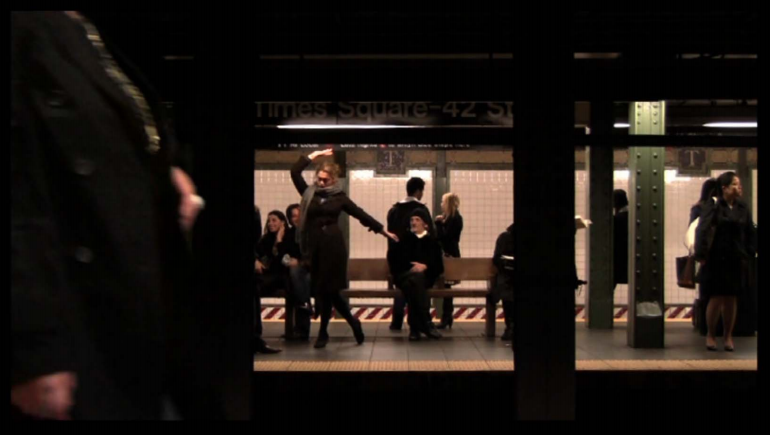 Jian Yi lives and has worked internationally in Melbourne and New York, and has exhibited his work at the New Museum, the Australian Centre for the Moving Image, White Box NY, Judson Memorial Church and Dixon Place. A shortlisted finalist for the prestigious 'In-Practice' exhibition at SculptureCenter, New York in 2015, the artist has explored performativity and multidisciplinary works in both museums/galleries and public spaces. Yi graduated with a Bachelor's Degree in Creative Arts with Honors in Visual Media from the University of Melbourne, and has since completed an MFA in Fine Arts from Parsons and a Master's of Arts degree from NYU in Arts Politics.
Calling all HuffPost superfans!
Sign up for membership to become a founding member and help shape HuffPost's next chapter
This post was published on the now-closed HuffPost Contributor platform. Contributors control their own work and posted freely to our site. If you need to flag this entry as abusive,
send us an email
.