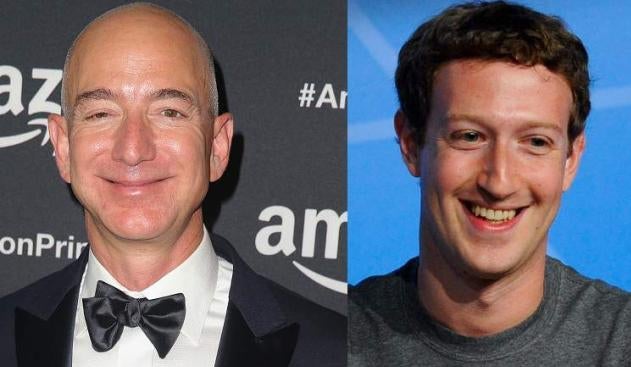 Imagine for a second that you're an entrepreneur who's been working on developing some brilliant technology for over 30 years.
After decades of hard work you're finally garnering some interest among investors and even getting some partnership offers from the major tech companies.
Now all of a sudden, you get a call from the CEO of another tech company who tells you that he has patents that will prohibit you from bringing your product to market.
He had been working on this technology for three long decades and by 2006, his hard work was finally rewarded. Apple and Google both approached him with partnership offers. His software eventually found its way into the early iterations of the now 'loved and beloved' Siri Assistant.
According to the New York Times, "Soon after Apple and Google stopped returning his phone calls and the company behind Siri switched partnerships from Mr. Phillips's to the competitor Mr. Ricci's firm... and the millions of dollars that Mr. Phillipsset aside for R&D were redirected to lawyers and court fees."
This is just one example of the dark side of patents and more importantly of the way that the big tech companies are using IP to monopolize the market.
So while we think of these companies as the world's greatest innovators there in reality best known for hoarding the greatest intellectual property.
Stanford university found that from 2010 to 2012, at least $20 billion dollars were spent simply purchasing and litigating patents, or as The Times put it, " an amount equal to 8 Mars rover missions."
You may say that's an obscene amount of money to spend simply on litigation, but suing over patent infringement has become these big tech companies bread and butter.
In 2015, Samsung ranked second among all tech companies in terms of the number of patents added to its portfolio that year, IBM took home the gold in that category adding an additional 7350 five patents to this already robust portfolio. This makes IBM the single most patent rich tech company for the twenty third straight year.
What we have in this country is a patent system that's designed by the rich, for the rich.
As Amazon becomes the default way to shop, as Google becomes the go-to place for two-thirds of the country searches and as Facebook becomes the universal communication network through which 1.5 billion people around the world are connected this broken patent system that's allowing these already larger-than-life companies to consolidate their power even further, the result will not be better technologies but rather better protected technologies.
The flip side to all this is that we also need to ensure that consumers can purchase what they need to add a reasonable price-and if they choose to invent products of their own they need a fair shot to compete without being manhandled by some powerful corporations with thousands of patents and large teams of lawyers ready to start suing them.
For more stories like this, visit technewsengine.com- Ever wondered how your life would have been without technology there to make it easier? You can't imagine that, can you? That's how important technology has become to us. It's the backbone of the modern economy, the man-made god who saves lives and our virtual teacher helping us with oh-so-many things.
Technewsengine.com is one of those miracles of technology that is no less than a heaven for all those techies out there. It is like a centre which has made all the news regarding gaming, mobiles, networking PC and laptops just a click away. It is a place where people from different professional backgrounds, interests, and preferences come together to read about what they like the most.
REAL LIFE. REAL NEWS. REAL VOICES.
Help us tell more of the stories that matter from voices that too often remain unheard.
This post was published on the now-closed HuffPost Contributor platform. Contributors control their own work and posted freely to our site. If you need to flag this entry as abusive,
send us an email
.