The desire to create is one of the deepest yearnings of the human soul ~ Dieter Uchtdorf
That fully embodies Roberto Blake. I met him at the Next Gen Summit last year and was immediately enamored by his creative style. I had seen him recording the conference, conducting interviews and producing what looked like his own vlog series. As you can imagine I was intrigued. Who was this one man video crew/producer? I had to know.
The more questions I asked, the more impressed I was. He told me that he puts out content on his YouTube channel 7 days a week without fail. And even more impressive is the fact that his system continuously results in an average of a little over 5000 subscribers a month. I'll say that again. Over 5000 new subscribers a month!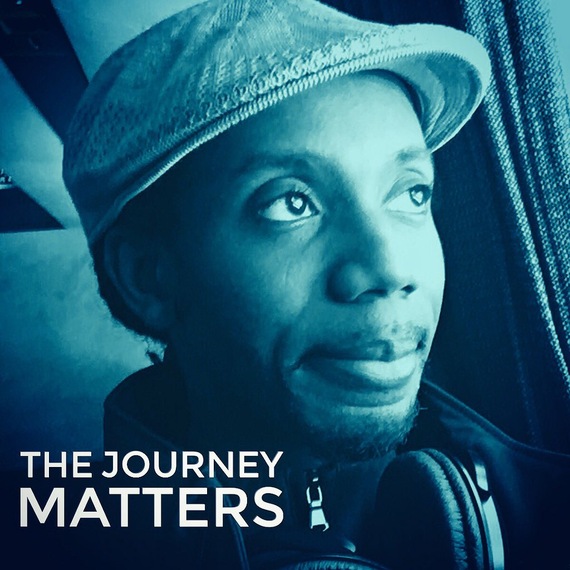 So I asked him why he chose creative services to be his avenue to make an impact and he said it came naturally to him. He was drawing before he could walk. Before he knew anything intelligible he was trying to create something, and that has remained consistent with him throughout his career. Roberto's goal is to enable other creative professionals to grow. He has built a large part of his business even if it means them competing with him.
To him, this is so important to him because even though creative service professionals are some of the most adaptive and flexibility people in the world, they often struggle with not feeling fulfilled in their careers. Many of them suffer from depression and anxiety, even though they love what they do. In fact, Roberto was one of those people. After having grown tired of this feeling, he decided he was going to disrupt the culture and create the "Create Awesome" brand.
Building the "Create Awesome" philosophy and growing it into a community has been a big focus for Roberto, possibly even more so than his personal brand and his other business endeavors. He feels this is important not only from a personal legacy standpoint but he also has no doubt that it will be practical in the long term.
I was floored by his selflessness and willingness to be so cooperative in an industry that is famously built on the individuality of the creators and this was his response.
"Creating value upfront, building relationships, mentoring others and investing back into your craft are things that matter."
He isn't all talk too. The fabric of his mantra can be seen in his over 600 videos, Blab shows, and his writing for publications like HOW and Print Magazine. He has been able to help other creative professionals as well as students to execute on what they are trying to accomplish. This could be building their portfolio, their personal brand or even just one simple task they need to do to make a client or an employer happy. He provides resources he wishes he had access to at the start of his career.
The difference being that having actionable advice from someone who is a current practitioner is an enormous advantage. So is the sense of not feeling isolated or that you're the only one who has been through something difficult in your industry. The Create Awesome Community is about creating value for other people and understanding your own unique value by doing so. This isn't something that is limited to the tangible value of your work, but instead it extends to the value of the relationships you build and the experiences you create for people.
I enjoyed meeting Roberto because he is the true definition of what I call a UYDer or someone who uses his difference to make a difference. I came away from my series of interviews with him that Roberto Blake is someone who understand his purpose and is determined to make a positive impact in an industry dispelling the myth the you shouldn't work with your competition. To him, community is something creatives desperately need and many of them don't realize it. Community provides a place where you can not only learn and grow but find accountability partners and resources.
If you're looking to build a personal brand digitally and tell the right stories, look no further than Roberto Blake. The difference between him and his competitors is that he doesn't mind if you become better than him.
Check out the rest of my interview with him here and be sure to check out his website and his YouTube channel. Till next time readers, use your difference to make a difference.
Calling all HuffPost superfans!
Sign up for membership to become a founding member and help shape HuffPost's next chapter