Throughout my career as chief customer officer, and chief marketing officer, I've had the privilege to collaborate and serve numerous executives in the higher education industry. Based on my experience, I strongly believe that two of the most disruptive executive thought leaders in higher education are Dr. Marni Baker Stein and Phil Komarny at the University of Texas System (UTx) and the Institute for Transformational Learning (ITL).
Ray Wang , bestselling author and CEO and founder of Constellation Research, and I interviewed Dr. Stein, Chief Innovation Officer (CIO) at UTx, and Phil Komarny, Chief Digital Officer (CDO) at UTx to learn more about how these two extraordinary educational and technology leaders are partnering to completely transform the educational delivery model at one of the largest university in the United States.
Dr. Marni Baker Stein, Chief Innovation Officer, is an authority on next generation program and curricular development, delivery, and assessment; strategic enrollment and student lifecycle management infrastructure implementation; and student-centered, outcomes-focused, competency-based instructional design.
Before joining the University of Texas System, Dr. Stein was Senior Associate Dean of Columbia University's School of Continuing Education, where she oversaw the school's academic portfolio, and was responsible for the development, design, and evaluation of all online and hybrid programs. Prior to that, Dr. Stein has led the development of graduate, undergraduate, and non-degree programming delivered through a wide variety of innovative packages, including dual language, executive, online and hybrid formats for educational institutions. Dr. Stein has a PhD in Teaching, Learning and Curriculum from the University of Pennsylvania.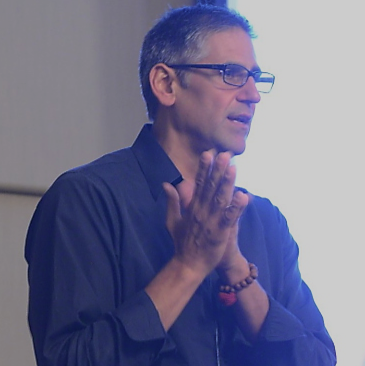 Phil Komarny, Chief Digital Officer, UTx ITL

Komarny is recognized as one of the most social CIOs in the world and now the chief digital officer (CDO) at University of Texas Systems (UTx). Phil is an entrepreneur, former CEO of a technology startup and an award winning senior executive with a 20+ year track record of delivering innovative, high value solutions by aligning existing problems with emerging technologies. He writes code, builds mobile apps and still finds time to closely research emerging technologies and deploy state-of-the art digital solutions. He is a digital transformation expert and a one of the brightest chief digital officers in higher education. Today's Phil and his team design, develop, and manage the technical and information infrastructure as well as stack of services necessary to deliver best-in-class online learning across UT System's 15 campuses.

Established in 2012 by the University of Texas Board of Regents and endowed with $50 million, the Institute for Transformational Learning has a bold mandate:
To make a University of Texas-quality education more accessible and affordable.
To improve student learning outcomes and dramatically increase the number of Texans with a college degree and other advanced educational credentials.
The ITL's primary objectives are three-fold:
To advance breakthrough pathways to student success.
To design and deploy state-of-the-art educational infrastructure.
To harness the power of next-generation learning analytics
With over 220,000 students with academic centers around the state, UTx was developed in 2012 to guide the online learning programs with focus on scale, quality, accessibility and affordability of education across the State of Texas. The massive open online courses (MOOCs) were created and successfully used by over 1 million learners.
"We realized that MOOCs are a tactic, not a strategy. And one tool in the toolbox is not a solution to the problems that we are facing. We took a hard look at the problem space across campuses with focus on the future of education. We realized that the problem space is meeting the demands of the student population that is learning - a lifelong population of learners. How do we move to a new era of a learning economy for lifelong learners?" said Dr. Stein.
When you visit the UTx website, the first thing you see is the statement: "Total education experience - personalized, engaging, mobile-first learning environment. So we asked Kormany how UTx will deliver on this promise. The UTx mission is:
To achieve exponential gains in student success, access and affordability, the UT System and the Institute for Transformational Learning , working in close partnership with our 14 academic and health science campuses, have created UTx.

Through this innovative portfolio of initiatives, we are supporting the development of the next generation educational curricula, instructional approaches, student services and learning technologies that will define the future of higher education.

The mission of every UTx project is to empower campus partners across the UT System to identify and develop transformational and sustainable models of education that are student-centered, industry aligned, personalized, data-driven and scalable.

These new models aim to make students dramatically more successful as learners, working professionals and leaders in their fields. They will target the following success outcomes across institutional use cases and student profiles:

Larger numbers of students served
Higher retention and graduation rates
Optimized time to completion
Higher rates of academic and professional advancement
Dr. Stein and Komarny worked on mapping the lifelong educational journey devoid of course and term, but rather guided by discrete experiences along a learning path. To achieve this, the team quickly realized that there is a need for a platform that allows UTx to liberate students from existing legacy educational models. The platform integrates with current workflows and back-end systems (learning management systems and student information systems) and also delivers a mobile, personalized of pace and learning curriculum.
"We started with a data-first and mobile-first strategy. The event model that we built around his data that comes from the learning environment comes from one place. We built a platform whereby all the data is associated and wrapped around the student," said Komarny.
Dr. Stein noted that the problem statement is more than just disparate sources of student data, and the inability to capture a complete view of the students, the problem statement also included the inability to create a persistent, progressive profile that accurately captures the student's journey from enrollment to alumni journey. The goal is to support the student's journey from multiple institutions, including educational programs outside of UT systems.
Disrupting existing models meant starting with design thinking and design process focusing on improving the student experience - from the moment they research the university on the web to the moment that they graduate from the university. This is intentionally student centered to ensure an experience that will help student's reach their full potential.
This is a big change. Meaning this type of highly disruptive and new model required getting buy in from the rest of the institution. Dr. Stein broke the project into several segments and objectives. She separated the project into three areas:
Marketplace for education - persistent, progressive profile that moves across the marketplace of educational offerings.
Ability to wrap just-in time or personalized services (like prospect management and retention programs) around the marketplace
Designing atomic units of content at scale - the most innovative part of the innovation process was designing a process in a way for students to have lots and lots of wins along the way. Every accomplish has a value proposition and currency that can help the student in the future or current jobs - weekly or monthly wins. To do this, UTx would need to re-design the educational journey that delivers value through an unbundling of a four year degree programs into a set of stackable experience that add value and are meaningful. The faculty that supported this initiative - competency based education at scale - are pioneers and heroes.
The Amazing Pilot Program

So how do we know if Dr. Stein and Komarny are on the right path?
Dr. Stein worked with three different medical schools in the system to define the outcomes for students that wanted to go into medical or nursing degrees at the highest levels. The competencies were mapped to the accredited existing curriculum to create the atomic level knowledge graph. The atomic part skills would allow the framework to be aligned with courses and competencies.
The pilot was run against the second poorest county in the country - 60% of the population has zero internet access, including cellular access. This scenario would test the native offline mobile framework and personalization of pace - the entire curriculum was delivered on an iPad in a classroom, allowing flexibility of delivery. This was a mobile only learning environment.
So what do the students think about the pilot program? Marissa Trevino, a freshman at University of Texas Rio Grande Valley who is pursuing a bachelor's degree in biomedical sciences wrote a blog titled "The College App That Changed My Life," where she said: "We are living in the greatest technological revolution in history. Isn't it time for higher education to seek creative new ways to deliver a college education that will improve retention and ultimately increase graduate rates for students like me?"
The students really enjoyed the offline and atomic units of activities and goals that they can achieve on a frequent basis. The data and reporting capabilities can also alert the students and their community of care if their progress is below the expected levels. The analytics capabilities will allow educators to high personalize the content and pace of educational delivery. The pilot included 129 students but the mobile analytics process collected over 3.5 million data events during two semesters. The data is used to optimize interventions, all aimed at ensuring student success.
What about the freshman year completion rates - did they improve? Historically, the persistence and retention rates was about 50% drop outs with D's and F's on their transcripts. With the 129 students in the pilot program, 86% of them will go forward with C or better on their transcript with equal distribution of As and Bs. These are amazing results! The study found that the killer course is chemistry - which is generally true for all universities across the country. The chemistry outcomes were exceptional with the pilot program, raising student success rates from 40% to 70% or better in the first term and significantly better in the second term. The amazing learning pathway identified often a single mathematical concept that needed more attention in order to ensure student's understanding and retention of concepts. Digitization of the course delivery model allowed the educators to surgically measure and calibrate student needs on a highly personalized manner.
In the fall of 2017, UT is delivering an online cyber security program, scaling the existing high recognized curriculum using a mobile first framework with atomic competency units for certifications and degree program offerings. A student can create a persistent profile and a universal transcript that can include academic, professional and military credits and certifications - a LinkedIn like system of competencies and credentials. Students can also see what competencies are missing and needed to ensure a future successful career or advancements in an existing career track.
Dr. Stein and Komarny summarized their conversation with Ray and me by telling us about the sense of honor and privilege to work for Chancellor William H. McRaven.
University of Texas System Chancellor William H. McRaven, a retired U.S. Navy four-star admiral, leads one of the nation's largest and most respected systems of higher education. As the chief executive officer of the UT System, Chancellor McRaven oversees 14 institutions that educate 221,000 students and employ 20,000 faculty and more than 80,000 health care professionals, researchers and staff.
Komarny said that he was speechless when he was first asked to present to chancellor McRaven. Both Dr. Stein and Komarny point to the chancellor as one of the big reason they chose to join UT.
"It takes somebody to set the bar, and then to have the leadership to say 'okay go jump over that together, and I'll see you when you get back,' said Dr. Stein about Chancellor McRaven. The chancellor is incredibly supportive of ITL, advising the team to "get it right," and motivating ITL to stretch higher than ever before to do what is right with a great sense of urgency and purpose. The chancellor is giving ITL permission to dream big, to collaborate with all stakeholders, and do whatever is necessary to ensure that University of Texas students are prepared and ready for future success. Perhaps the best way for you learn about Chancellor McRaven's ability to motivate and inspire others is to watch his extraordinary University of Texas at Austin 2014 commencement address:
As Marissa Trevino, now a sophomore at University of Texas said: "I feel like I am never alone pursuing my biomedical sciences degree. Through the social component of this app, I'm able to have chats with my classmates and faculty anytime I want. This team-based learning component has turned my brain into a sponge and enabled me to increase my rate of learning because I can access course materials and the brainpower of my classmates and professors at the tip of my fingers."
Isn't this exactly what we want to hear from all college students? This is transformational. This is truly meaningful disruption. Please follow Dr. Stein on Twitter at @marnibstein and Phil Komarny at @PhilKomarny to learn more about their extraordinary transformation and outcomes in higher education.
Related
Popular in the Community