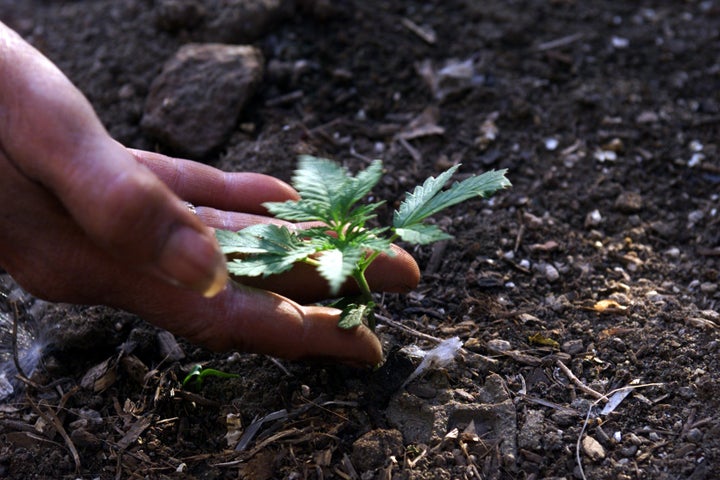 I remember emphatically exclaiming to my father, "We can impact the wealth inequality gap for black people in America through cannabis!" You can imagine how his face morphed from the incredulous you-must-be-joking look, to the pacifying okay-baby look, to the alarmed have-you-temporarily-lost-your-mind look, and finally to the prescient fear that we were about to launch a path that many years prior landed him in jail for most of his young adult life.
The "we" that I'm referring to is my partner Lynnette Kaid and me. Our profiles didn't quite fit this entrepreneurial pursuit. I am a successful strategic organizational development consultant working with philanthropic foundations and nonprofit organizations all over the country toward social justice, equity, access, public engagement, arts, culture, and creative capital building issues for the past 15 years, and a board member of three socially-conscious nonprofit organizations in New York. I am also a non-practicing member of the New York State Bar. Lynnette is an entrepreneur and Renaissance artist—singer, songwriter, guitarist, graphic designer, and food justice activist. She works closely with artists in multiple areas of creative development and has a keen fashion sensibility. But we were neither joking, mentally unhinged or planning to go to jail—although it's not entirely off the table due to the conflicting legalization laws between federal and state lawmakers.
Social impact should not be an afterthought in 21st-century entrepreneurship. Our vision is a vibrant, creative, and sensory indulgent destination that abuts a sustainable marijuana cultivation facility. It will be a captivating environment where one could choose to be mesmerized, stimulated, completely relaxed or communally engaged. We aim to foster provocative dialogues and collaborations between artists, entrepreneurs, and the community while creating access to locally grown cannabis products for recreational or medicinal purposes. We have exceptional growers, creative architects, and industry advisors on our team who not only are ready to create a unique adult cannabis destination, but who also believe in social accountability values. We want to do more than make donations to communities. We are committed to making our society better by centering future-forward social practices that rejuvenate economic opportunities within communities.
In 2014, Lynnette introduced the rapidly evolving world of legalized recreational cannabis to me as a business proposition. We both desired to build personal wealth and catalyze social impacts, but for Lynnette, there was something more. Her mom died from complications of sickle cell disease when she and her twin sister were ten years old. While we were at a cannabis conference in Tel Aviv, there was a fantastic presentation about the documented medicinal benefits of cannabis for neurological diseases, pain management, cancer, epilepsy, insomnia, and mood alteration among many other ailments. Lynnette said, "We should also focus a portion of our R&D lab on sickle cell disease support. It's a disease that impacts mostly black and brown people, and your brother can lead it." My brother, Dr. Dennis Yancey, is a research scientist in metabolic engineering with an academic pedigree from MIT and Stanford University.
Lynnette and I developed a business model that integrates cannabis, creativity, and social accountability in a lush, sustainable environment with a triple bottom line that is financial, equitable, and medicinal. This growing cannabis industry is shepherding the opportunity to make money and do good. For us, the question isn't, "How do we make more money?" There are plenty of examples of how to achieve that single agenda. For us, the question is, "How do we make more money, help others make more money, and disrupt oppressive systems while doing it?" That's what we are about. Join us!
Before You Go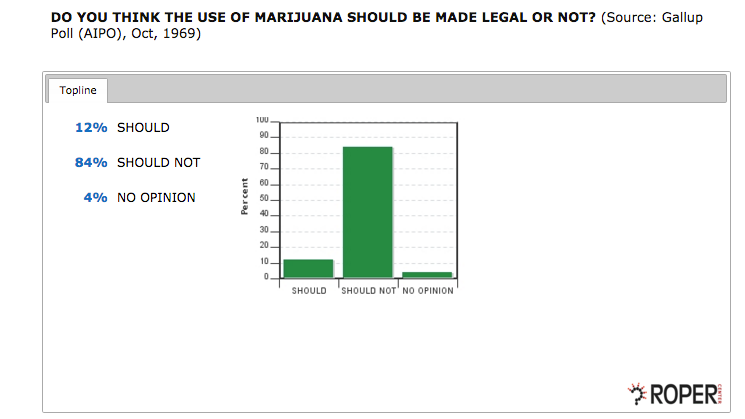 50 Years Of Marijuana Polling
Popular in the Community