Uber has changed transportation for millions of people. Ditto for Airbnb and hospitality. Industries and organizations previously immune to disruption have found themselves scrambling. Blame technology and Big Data if you like, but the fact remains: today nothing seems safe from new and unforeseen competitors.
Perhaps the same is true of buying houses, a process that fundamentally hasn't changed in my lifetime. I was curious about a Phoenix-based company's efforts to remake the housing industry. To this end, I recently sat down with Jerry Coleman, co-CEO of OfferPad. The following is an excerpt from our conversation:
PS: Tell me a bit about your background.
JC: I've been working in the real estate industry for over two decades in a variety of capacities, focusing mainly on the financing side. Before launching OfferPad with Brian Bair in 2015, I was co-founder of Invitation Homes in a partnership with Blackstone Group. This was an exciting and successful endeavor, and while I was there we acquired, renovated and managed approximately 50,000 single-family homes—something that no company had ever done before on that scale. We also helped bring more than $10 billion in investment capital to the single-family rental space, which was important as the nation was going through a housing crisis as the real estate market had crashed and people were looking for affordable housing.
I enjoy the experience of creating new, successful businesses, and I am passionate about providing value to customers: in 2014 I founded a company called Elevation Solar, which has grown to be one of the Southwest's largest solar sales and installation companies. In addition, I co-founded Alliance Investment Group in the mid-2000s that acquired, entitled and developed land, owning over 10,000 acres in the Southwest.
I've taken my years of real estate and entrepreneur experience to focus on the innovation that OfferPad brings to home sellers and buyers. We are leading the efforts of revolutionizing an industry that hasn't had significant changes in decades, and even more so, to empower the consumer.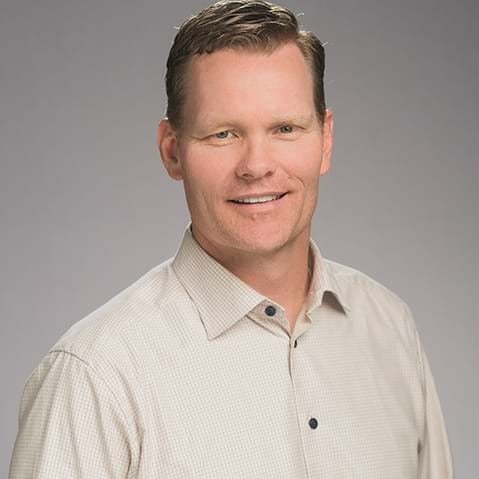 PS: What problem is OfferPad trying to solve?
JC: OfferPad is aimed to help eliminate the uncertainty that comes with buying and selling a home. The traditional real estate process can be frustrating and time consuming, especially if you need to sell your home quickly. Our goal is to use our decades of combined experience to provide a streamlined and stress-free way for consumers to buy and sell their homes. As a direct-home buyer, we are empowering consumers through technology and providing them with value, ease, convenience and, most importantly, control over the overall experience.
We focus on the buyer and seller. With OfferPad, sellers get the most value for their home without having to list, repair, show and wait, and we provide buyers with the same easy, supportive process. Our platform provides a seamless, on-demand home buying and selling experience with dedicated support throughout the entire process.
PS: Beyond Phoenix, in which cities is the company operating?
JC: OfferPad is located in Gilbert, Arizona, servicing the Phoenix area, and also has offices in Atlanta, Charlotte, Las Vegas, Los Angeles, Orlando, Tampa, Phoenix and Salt Lake City, as of December 2017.
PS: What does the company have planned for 2018?
JC: OfferPad is looking forward to a very active and revolutionary year. We recently partnered with loanDepot for a joint venture mortgage offering called OfferPad Home Loans, which will be available for consumers in the coming months. Another exciting development with this partnership is our new bridge loan product that will be available in 2018. We've all heard the heart-wrenching stories of how people lost out on their dream home because they hadn't yet sold their current home or a deal fell through. With the bridge loan, we are guaranteeing the purchase of their existing property to ensure that our customers will never have to lose out on their dream. These two offerings help us further our goal of providing people with a seamless, end-to-end real estate experience.
We are also continuing to expand across the nation—OfferPad will launch in several new cities in the coming year, empowering more home buyers and sellers with the convenience of direct home buying.
Support HuffPost
The Stakes Have Never Been Higher
Related
Popular in the Community