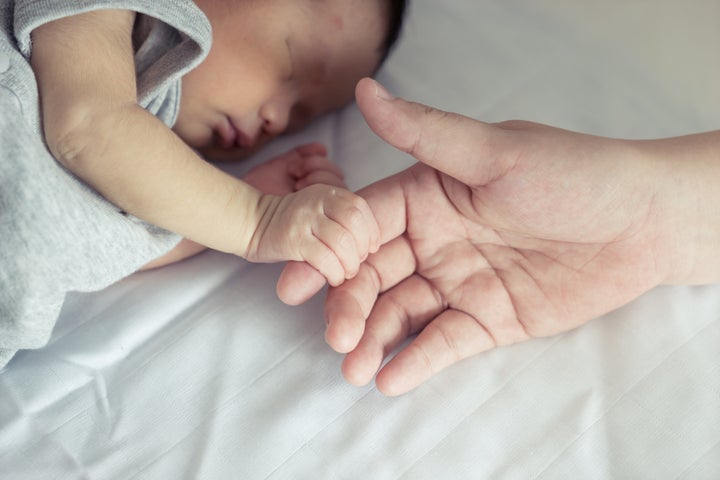 March 7th is a bittersweet date for me; it's both the anniversary of the day I gave birth to my spirited, opinionated, hilarious and similarly widows-peaked daughter Devon Jane and also that of the day I came thisclose to leaving both of my children motherless, due to a rare complication during childbirth called DIC bleeding.
DIC stands for Disseminated Intravascular Coagulation but I've since heard heard doctors say it could just as easily mean "Death Is Coming."
DIC is a pretty uncommon condition, with most maternity wards seeing it less than once in a year, and as such, many OBGYNs don't have the experience to recognize it and are simply not fast enough in diagnosing it.
At best, 50 percent of the few diagnosed cases (around 1 percent) survive, and even fewer than that do so without some kind of brain damage sustained from a lack of oxygen.
While I certainly won the lottery on March 7, 2007, at around this time each year I find myself holding a long list of "what ifs": What if I had chosen to give birth in a birthing center, perhaps in a pool of water, with a midwife overseeing like some of my more Zen friends chose to do? What if I hadn't had immediate access to all of that replacement blood? Both the units I held on to and the many I lost before the doctors figured out how to quell the hemorrhaging? And what if I had not been an American woman in the skilled hands of the surgeons at NYC's Weill-Cornell? What if I had been on a pallet in an undeveloped country, and even in the hands of the most skilled midwife or even doctor, there had not been that donated blood available to sustain me, to keep my body and brain alive as I bled out?
This child birthing business is not always such a simple event after all. So much can go wrong. And for me so much did.
I won't claim that my brain is "normal" but my old friends will likely report that it's been this way from the start. But I have noticed certain deficits, likely due to loss of oxygen for that short period of time. My focus and attention span is far shorter; I don't see movies from start to finish anymore. Oddly, my long term memory is far better but my short term is worse.
To stop the bleeding the doctors had to perform a partial hysterectomy, which means they removed my uterus, thus removing my ability to have more children. For some reason my optimistic younger self thought four kids sounded about right so it was probably fortuitous that divine intervention kept me from realizing that miscalculation. Yet it was devastating at the time and a choice I would have preferred to be able to make myself.
More important, however, is what I kept; the opportunity to be a mother to my two existing children.
I am incredibly fortunate to have been in the United States and at Weill-Cornell that day and to have had access to the brilliant and fast thinking surgeons who no doubt saved my life.
So every year on March 7th I celebrate not only Devon's birthday but also my incredible good fortune and reflect upon the the horror that could have been that was not.
Christy Turlington has devoted herself to the creation of an incredible organization called Every Mother Counts, a non-profit dedicated to making pregnancy and childbirth safe for every mother everywhere. I hope you'll consider supporting them and their programs around the world.
Related