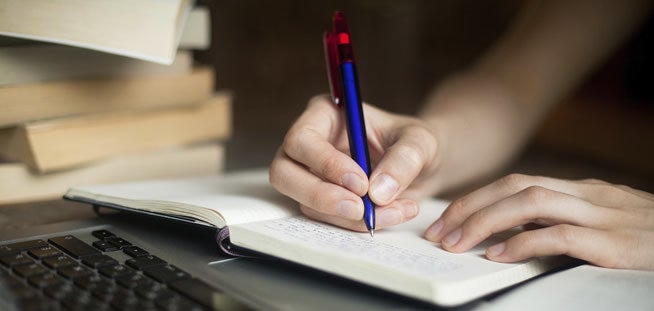 There is large number of students who suffer difficulties in writing their dissertations, essays, coursework and assignments. They often seek someone's help in form of writing services or writing help either free if taking help from their seniors or paying a significant amount of fee by hiring someone professional. The Academic Papers UK is a company that offers its services for such type of students who feel them unable to write their dissertations. It conducted a survey that was completed with help of its existing and old customers who enjoyed its services of dissertation and other academic writing. Result of survey was pretty interesting that we would like to share.
Why Students Hire Dissertation Writing Services?
Based on results of our survey, 56% of students told us that they were unable to complete their dissertation because they did not know how to conduct a research. Among those 56% students, mostly students were foreign students, completing their education in UK. They told us that they were unable to understand different research methods that they were taught in their universities. Further, they could not find proper assistance from their university teachers so they put them to hire someone professional to write their dissertation. Our rest of 46% clients told us that they were doing their job so they were unable to find proper time to complete their dissertation.
Is It an Offence to Hire a Dissertation Writing Service?
Answers of this question told by our clients were pretty interesting. They told us that their universities had mentioned that they will need to write their dissertation on their own. However they can take help from internet resources as well as seeking help from someone else also. A client told us that in his university, there are not any rules or punishment against hiring someone else for writing dissertation. Another client told us that in her university, degrees of students were cancelled after being proved that their dissertation was written by someone else. "Why did you then hired us?" we asked. She told us that deadline of her dissertation was approaching and if should couldn't submit her dissertation, she would be failed to get her degree so she took risk and hire our service.
Did Someone Cheated/Blackmailed?
Mostly clients told us that before hiring our company, they took help from some other companies that show them a best company. However after placing order with those companies, they started blackmailing them and took extra money. A client told us that I hired a company and they provided me a low quality and plagiarized work which I submitted to university and get failed. Another client told us he paid a company £680 for 10,000 words but after placing my order and making payment to them, they asked me to pay more for lame excuses. They threatened me to inform my university if I would not pay them. Another client told us that quality that he got from a company was low even below standard English. When I talked with them to review or give me my money back, they blackmailed me to inform my university and publish my information. I lost my payment and entire work.
Although there are lots of companies that claim that they are best companies for dissertation writing services however there are only a few companies. The Academic Papers UK have made a comparison for its prices with others. Surprisingly, prices of other companies started from £680 and gone more high. However price of The Academic Papers UK is £466 for a complete dissertation that is most affordable. Our survey showed that although dissertation writing services are being taken as offence however students still prefer to hire these services because they can't compromise on their degree and academic career. Survey also showed that UK based universities need to improve its study structure so that students may learn better and may be able to write their dissertations on their own.
Popular in the Community