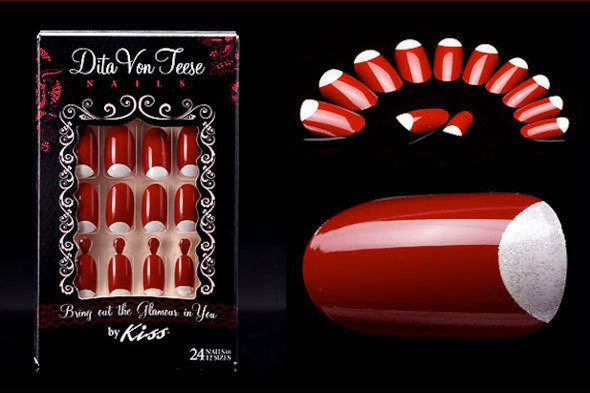 Dita Von Teese pin-up inspired press-on nails. Photo: dita.net
You may not be able to give a titillating performance like burlesque star Dita Von Teese, but she's making it easier to look good while you try the perfect manicure.
Von Teese has teamed up with New York-based nail brand, Kiss, to create a line of retro-inspired press-on nails. Painted in a super shiny and chip resistant cherry red lacquer, the oval-shaped digits mimic a style that was popular during the 1930s and 1940s among Hollywood screen sirens -- and a look the Michigan-born beauty has worn for the past 20 years.
Thank you for thinking of us, Dita!