After spending time in modern, dynamic cities like Nairobi or Dar es Salaam, you could be forgiven for believing that the Africa of tribal traditions and traditional dress was a thing of the past, or at least betrayed a romanticized view of reality. Similarly, visitors to big game lodges across places like Kenya and Tanzania, could be forgiven for thinking that the local villages or markets they visit as part of their tour are made for export, rather than the real deal.
After all, many visitors to Africa dutifully go for the rush of safari and wildlife spotting. Beyond the game drives, however, are sophisticated societies eager to share their traditions with visitors, and I had a hankering on my last trip to get closer to the people that make Africa loom so large in our collective imagination.
And in the part of Africa that I called home for a few weeks, no tribal group captures the imagination quite like the Maasai, a respected and brave group of warrior men and builder women whose culture spans centuries and whose lands seamlessly cross the political border between Kenya and Tanzania. The Maasai are known throughout East Africa as expert herders and cattlehands, and up until less than a decade ago, men coming of age were expected to kill a lion with a spear in order to pass into esteemed "warrior" status in their society. These days, lions only get the death penalty when they attack Maasai cattle, but nonetheless the allure remains.

A bit of dumb luck looking online for things to do around Mt. Kilimanjaro yielded an opportunity to spend a few days immersed in their culture, all while supporting an enterprise run for and by the Maasai themselves. Down a 10 mile dirt path from the closest paved road is the Africa Amini Life Maasai Lodge, which combines the luxury of a five star hotel with cultural activities that are built by, and run by, the Maasai in and around this community. Perched on a small range of volcanic hills, the lodge has a full view of the famous Mt. Kilimanjaro and the arguably more majestic Mt. Meru to the west.
The lodge is part of a non-profit organization, established by an Austrian doctor that was in thrall with the community. It has spent its time and resources building schools, medical centers, a fresh water pipe direct from Mt. Kilimanjaro, and a way out of poverty for the Maasai in their ancestral lands. The lodge, built with private funds for the purpose of providing a meaningful and accessible cultural exchange, imitates a traditional Maasai village. Round huts typical of Maasai dwellings sit at various intervals across rolling hills, with watchtowers and views over nearby Kilimanjaro and Meru.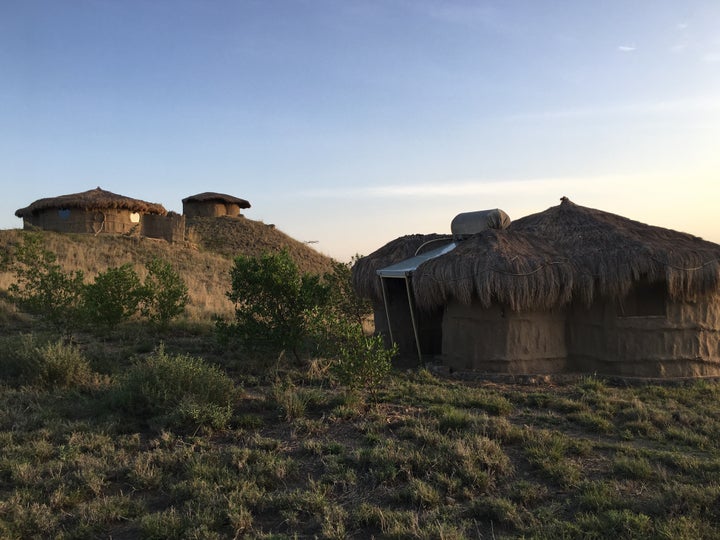 The huts are fitted for visitors with electricity and solar-powered hot water, and the complex has some of the things you'd expect in a nice hotel like a swimming pool and sauna overlooking the mountains and a Maasai bar that stays surprisingly stocked with top-shelf liquor despite the remoteness of the place.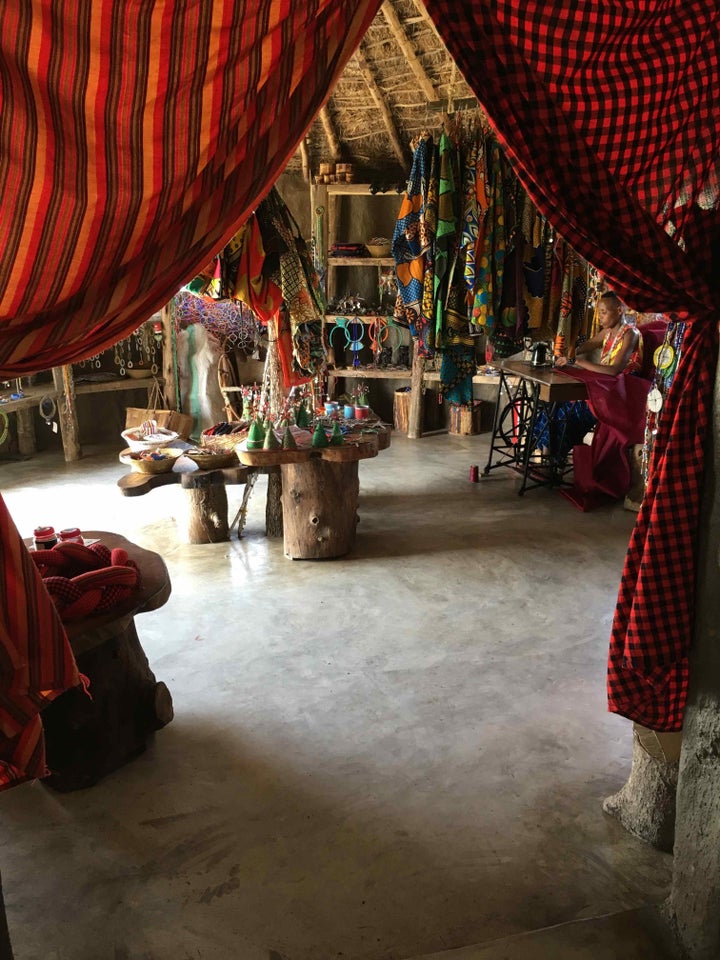 On arrival, employees greet newcomers with traditional chant and a thorough explanation of the lay of the land. Activities, included in rates, comprise nature walks with Maasai versed in plant and vegetation healing, a walk to the charity's school and visit with students, and even a spear-throwing competition emulating a lion kill (the only pride that suffered was my own). Additional paid excursions include game drives with Maasai in local parks, and even a day as a Maasai where a local man or woman will take you with them to tend cattle, repair huts, and slaughter goats in the evening.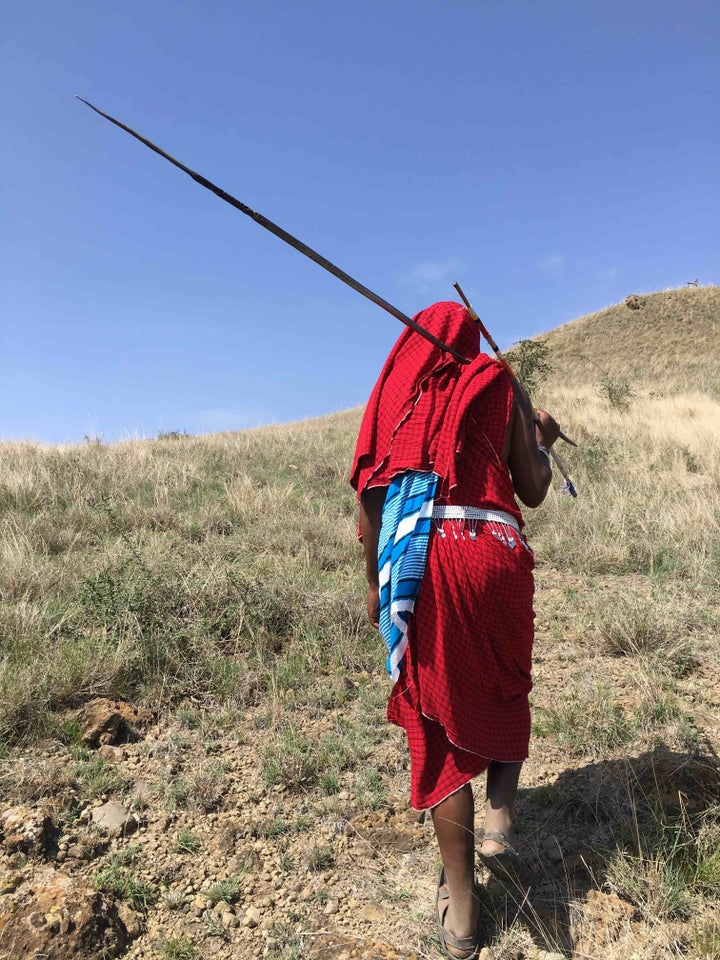 In two days, I was able to learn a meaningful amount about Maasai culture. A visit to the local school helped me understand how formal education can clash with cultural tradition. A chat with local men gave me a primer on traditional household roles and how they are changing. My nature walk yielded knowledge on roots and plants that can cure disease and alleviate pain, as well as eagle-eyed commentary on plants and animals in the ecosystem (along with a stray zebra). Talking to 20-something Maasai men yielded context on the dying practice of lion-spearing and what that means for them and their elders.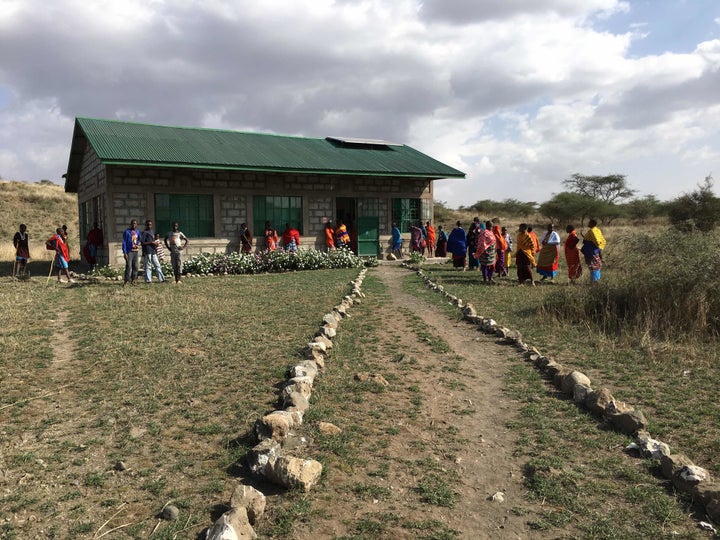 Once the day is done, the Maasai turn on what they lovingly call "M(aasai)TV" which includes singing at sundown, and chats around a fire pit. It was here where I picked up a few words of the local Maa language, which differs vastly from the national Kiswahili of Tanzania. In the morning, guests can request to be woken up by a sturdy knock on the hut and a pot of coffee, inviting you to watch sunrise over Kilimanjaro, visible from the front door of every room.
Peppered throughout these formal experiences are casual chats with Maasai, both on and off property, who are truly and honestly as curious about your life as you are about theirs.
On asking one Maasai guard about a bird that had landed nearby, he looked at me quizzically and said: "Can I ask you a question? Why do white people love looking at birds so much?". I was stumped.
When they weren't asking questions, they answer them, tell jokes, talk about their plans for the future, and assuage your fears of any large game nearby (there aren't any in the vicinity aside from the occasional zebra). Most strikingly, they walk a magnificently fine line between being hosts in their own home and proprietors of a fine establishment.
Despite the luxury of the place I always felt a sense of responsibility and humility that the Maasai were letting me into their way of life, rather than me buying a ticket to a theater to watch people perform.
Other guests (mainly Europeans) were as in awe as I was at how special an experience we were sharing, and thus were open to a level of discussion and camaraderie between strangers that can be hard to find at luxury properties. The incredible food, mixing African, Maasai and international influences, helped stimulate the conversation.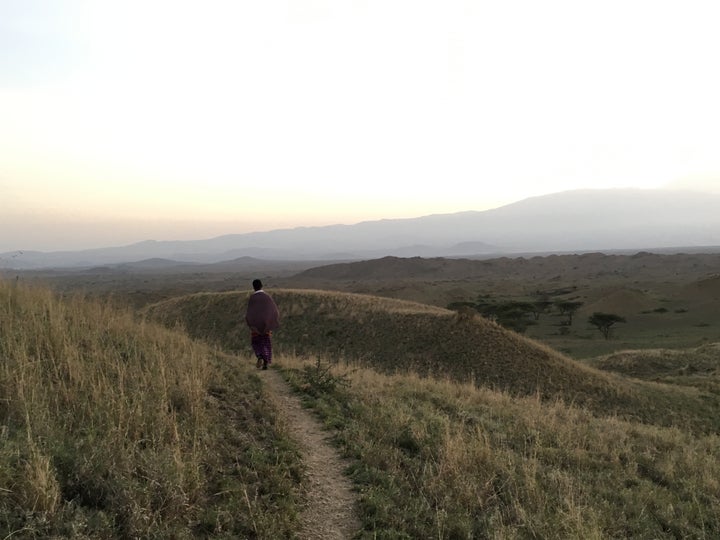 All told, my short stay helped me come to appreciate the challenges of balancing traditional culture with rapidly changing societies like those in Africa, and taught me more about the wild animals in Maasai lands than I ever learned on safari. Most of all, the feeling of discovery and uncertainty reminded me why I travel to far-flung places. And, unlike in luxury lodges that dot the safari parks, every cent I spent was reinvested into the hotel staff and local community.
The Maasai have a well-received reputation as being one of the bravest and most recognizable tribes in all of Africa. The Maasai Lodge showed me that they are magnificent hosts and teachers as well, and open to sharing their world, and their land, with strangers that quickly become friends in the heart of East Africa.
Popular in the Community