By: Chris Marcell Murchison, M.Ed.,
Vice President Staff Development and Culture at HopeLab
Performance management has a bad rap. Mention the topic and a common reaction is "Ugh!" followed by anecdotes of unfair reviews, reviews that never happened, 360s gone awry, and so on. Most are quick to say that performance management needs some serious help.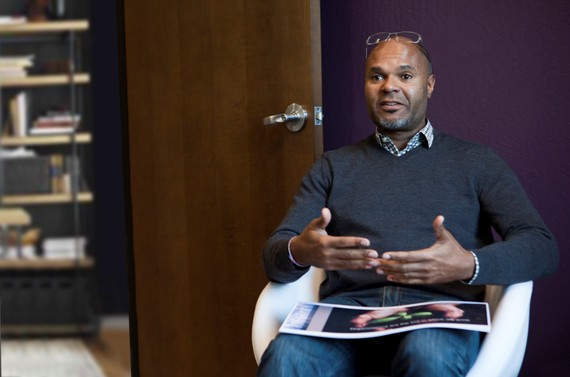 Reimagining performance in organizations
There are alternatives, and it might be easier than you think. Recognizing the limitations of traditional performance management processes, Adobe has undertaken a courageous experiment by abolishing performance reviews altogether and replacing them with the Check-In, an innovative, "form light" and empowering performance management approach that focuses on real-time feedback and recognition.
Like Adobe, we have also dismantled the traditional performance review and replaced it with what we call the Annual Conversation, a process inspired by an innovative practice introduced by Planned Parenthood of Southern New England over 10 years ago. It's intended to inspire a reflective and generative conversation about performance between a manager and her direct reports, at a deeper level than might occur in regular supervision meetings throughout the year.
Questions. We've created questions to help guide Annual Conversations. The questions are like landmarks, useful ways to get oriented and inspire future-focused thinking about life and work. Examples include, "What are you working on when you feel the most purposeful? Why is this activity meaningful to you?" Or, "What would you attempt to do in the next year if you knew you could not fail? We crowdsource questions from the entire organization and employees can add any questions they like to the basic list.
Reflection. Prior to the conversation, employees are invited to think about the questions and prepare responses. Some employees start weeks in advance, recalling successes and challenges, taking notes about goals and aspirations. Other employees prep just a day or two in advance. The point is to prepare in whatever way works best for you to engage in an open, honest conversation.
Location. Place has everything to do with how comfortable we feel in conversation. Do you want to talk inside or outside, at a café or a park? Whatever the case may be, employees choose a location for the meeting, one that will support the kind of conversation he wants to have with his manager.
Time. It's not uncommon for some Annual Conversations to last four to six hours, depending on the location, scope and depth of the conversation. But typically most last anywhere from two to four hours. There's no set timeframe -- it's up to the manager and employee to decide what works best for them.
Non-evaluation. The Annual Conversation is not an evaluation of past performance; it's a chance to reflect honestly and deepen understanding of what's working and what's not, with an eye to setting future goals and enhancing growth and performance. There are no letter grades or performance rankings of any sort.
Merit. Unlike traditional performance reviews, the Annual Conversation is not coupled to merit or incentive pay. These decisions are made separately and communicated outside the framework of the Annual Conversation.
Manager. The manager's role is to ask good questions and listen deeply. There is nothing for her to prepare. All the prep a manager has to do is to clear her mind of distraction, focus her attention on her direct report, listen, and ask questions to help deepen reflection.
Our staff look forward to their Annual Conversations and the impact on our culture has been profound. Employees report that they feel seen, heard, appreciated, and supported. As a result, some staff, including managers, make astounding leaps in focus, growth and productivity.
Experiments like Adobe's Check-In and HopeLab's Annual Conversation serve as an important reminders that performance management does not have to be a dreaded exercise. It can be soul enlivening and a win-win: a win for the employee and the organization.
Support HuffPost
A No-B.S. Guide To Life
Related
Popular in the Community