Now that is what we'd call a "whale" of a time.
While diving in the waters around New Zealand's Little Barrier Island, a college student named Sam Galloway had an unexpected encounter with a pod of curious killer whales.
Galloway captured the underwater experience on camera and now his video has gone viral on YouTube.
"While out for a spearfish/cray dive at Little Barrier, a pod of orcas came cruising past us," Galloway wrote in the video description. "We saw them twice as they did laps of the island, hunting stingray in the shallows. The larger ones weren't very interested in us but the calves came in for a close look."
"No way!" one of the divers exclaimed when they emerged from the water.
Killer whales (which are the largest members of the dolphin family) can be found all along New Zealand's coastline. According to the country's Department of Conservation, New Zealand is home to an estimated 150 to 200 orcas.
The agency recommends keeping a safe distance from the animals when encountering them.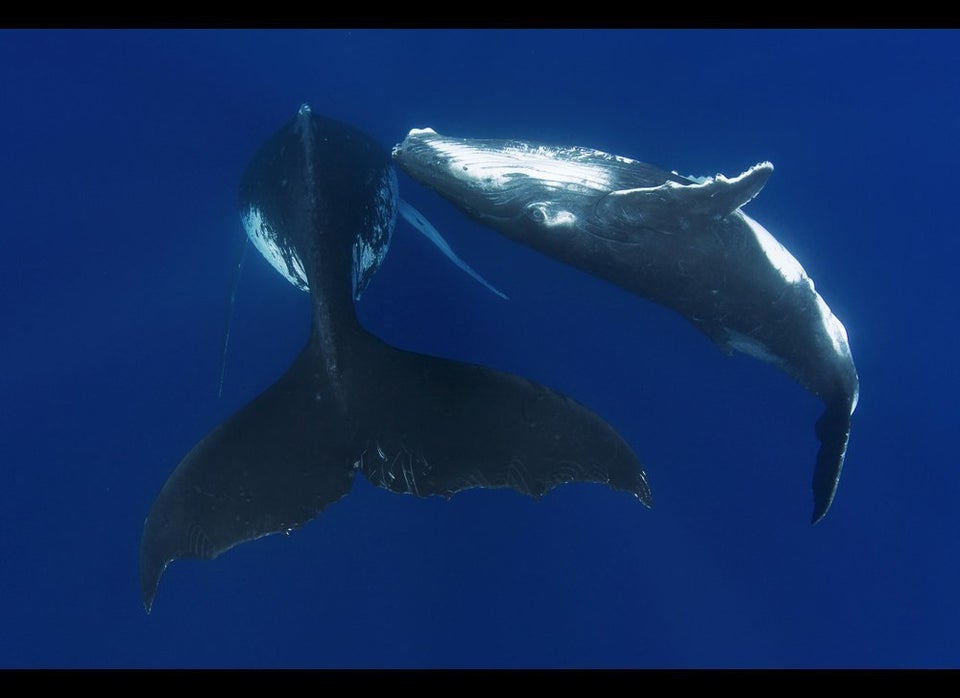 Whales
Popular in the Community