Lucy Fisher and Douglas Wick were producers on hit movies in the 1980s ("Working Girl"), 1990s ("Stuart Little"), 2000s ("Gladiator") and, now, this decade. The pair produced "Divergent," which grossed an estimated $56 million at the box office during its opening weekend, a tally that counts as 2014's second-biggest debut thus far. (Only "The LEGO Movie" earned more during its first three days of release.) How did it happen, beyond the obvious? HuffPost Entertainment spoke to Wick about adapting "Divergent" into a blockbuster.
1. Find The Right Material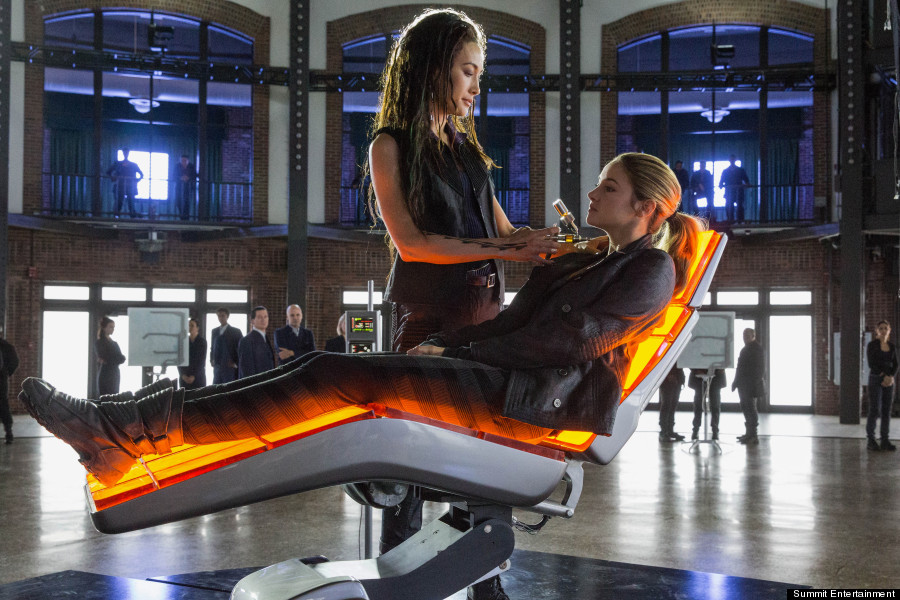 Fisher and Wick first read "Divergent" before it was even released. "When we got the manuscript, Veronica Roth was an unknown writer. No one had any idea what its publishing prospects were," Wick said. "As soon as we read the manuscript we were completely captivated. My first movie was 'Working Girl,' so we've done several with female protagonists. We were instantly connected to Tris [the story's lead]. We were really taken with the idea of a young woman who, in the beginning of the story, isn't allowed to look at herself in the mirror, and, by the end, was a completely empowered warrior."
Wick said the way Roth's manuscript created a "resonant" world stood out, as did the fact that she was only an undergraduate when writing the story. "When we discovered she was the author, we were in awe."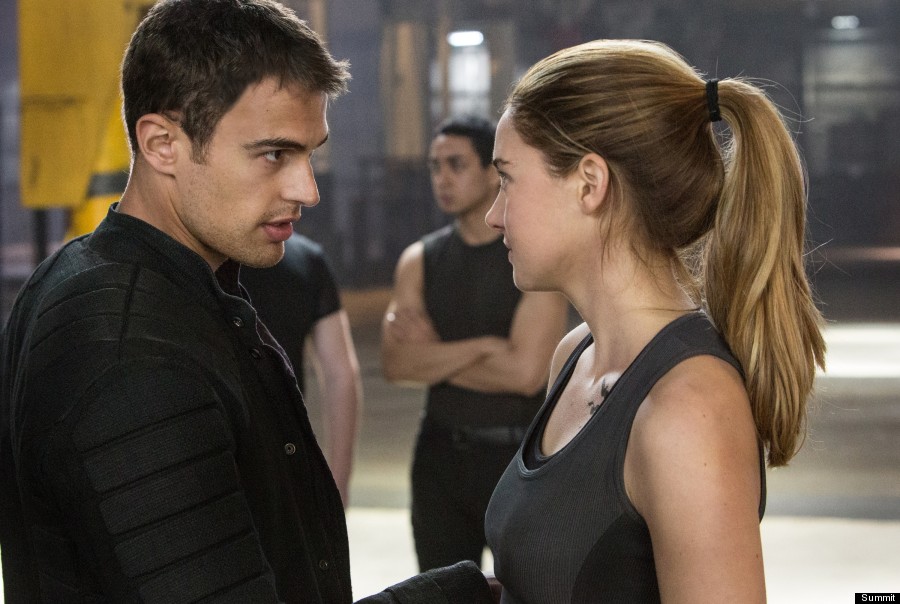 As Wick noted, even after falling in love with Roth's manuscript, a film version didn't necessarily jump out as something that would be easy to accomplish.
"It was a really difficult book to adapt because it does so many things at the same time, and it does them all well," he said. "It's a rite-of-passage story and a classic 'Top Gun' [story], going through warrior training and testing your own mettle. At the same time, it's creating a whole world, and the stakes finally become about giant loss of life. It just had so many great story ideas. How to make them part some narrative flow was really daunting. Also, just a simple fact of whenever you take a 488-page book and reduce it to 120 pages, how do you make that capture the essence of it as opposed to a really reductive process?"
3. Work With Veronica Roth Fortunately, Wick and Fisher were able to include Roth in the process of the adaptation without much conflict or strife.
"She made it very clear that she did her job and the adaptation was somebody else's job," he said. "Certainly, when we thought the script was working, we showed it to her and got her input and suggestions. She was just a delight in the process. Everyone knows that there are all kinds of different relationships with the author. At many junctures, we went to Veronica. She was very pleased with the early drafts of the script. She's very generous about other people's talents. She was quite impressed with [screenwriter] Evan Daugherty, and thought he had done a lot of good work at finding the structure and juggling the subplots."
4. Hire The Right Director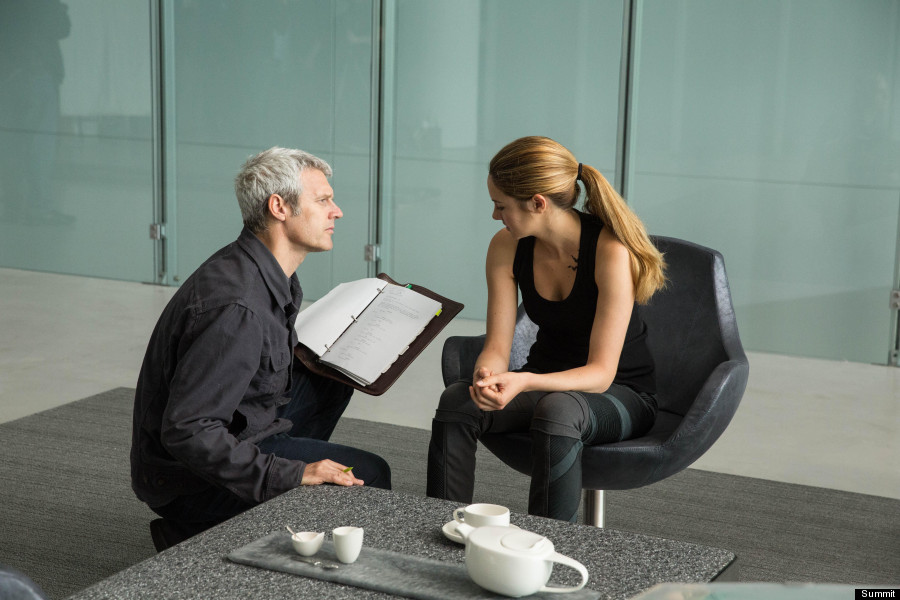 On the surface, Neil Burger, a Yale graduate with a fine arts degree who once directed a Meat Puppets video, might not seem the obvious person to direct "Divergent," but Wick felt there was no one better.
"Neil immediately emerged as the first choice for us," Wick said. "Someone had to be really smart and sophisticated, because it was really a difficult adaptation, and they had to be able to walk and chew gum. They had to juggle a lot of strands and make it a coherent story. We also always knew visual sensibility would be a big issue with world creation, and having some kind of sophisticated visual palette. The fact that Neil came out of Yale as a painter was really important."
More than the visuals, Wick said Burger emerged as the top option because of his reputation for being able to cull great performances from top actors such as Edward Norton, Bradley Cooper and Robert De Niro.
"We always had the ambition, because the book was so good, that we would go for really great actors," Wick said. "Someone like Kate Winslet [who plays Jeanine Matthews, the film's villain], to have her be in reach, you had to have a director who had real credibility with actors. Neil had distinguished himself as a performance director, both with 'Limitless' and 'The Illusionist.' He had an unusual skill set."
5. Get Lucky With Casting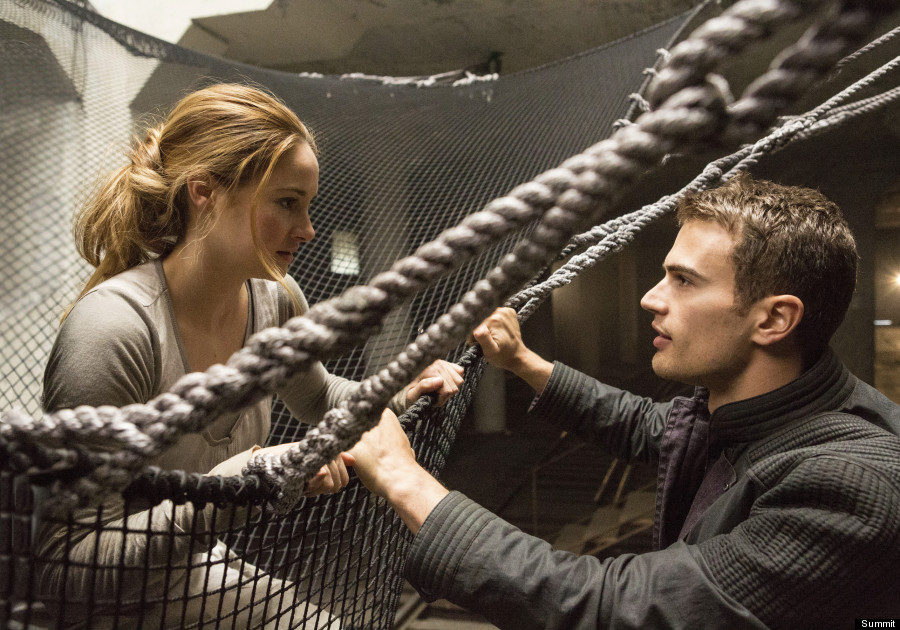 Selecting the right actress to play Tris proved fairly easy once Shailene Woodley came in for a meeting.
Finding Four, however, the male lead in "Divergent," was much more difficult.
"Four was by far the scariest casting. The movie had been green lit, so we were moving toward a date, and we had met every young guy in town who everyone was sure was the next Paul Newman or Robert Redford," Wick said. "We did screen tests with them all, and Shailene is so strong on screen that she blew a lot of them away. By the way, many of these guys went on to get big lead roles in movies, so it's not like they weren't very talented and charismatic actors."
As Wick explained, casting Four was tough because he's a character who blends intimidation and command with charisma and pathos.
"Very late in the game, maybe two months in, we started to think, 'Who's the compromise? What candidate has the most qualities?'" Wick recalled. "Then Theo James came in and he was really just known at that point for the one great piece on 'Downton Abbey.' The screen test was great. He had that authority and power and he and Shailene instantly played off each other. They were two powerful people and we felt the sparks flying back and forth. She enlivened him, he enlivened her. Sometimes you just get lucky."
6. Don't Cheat The Soundtrack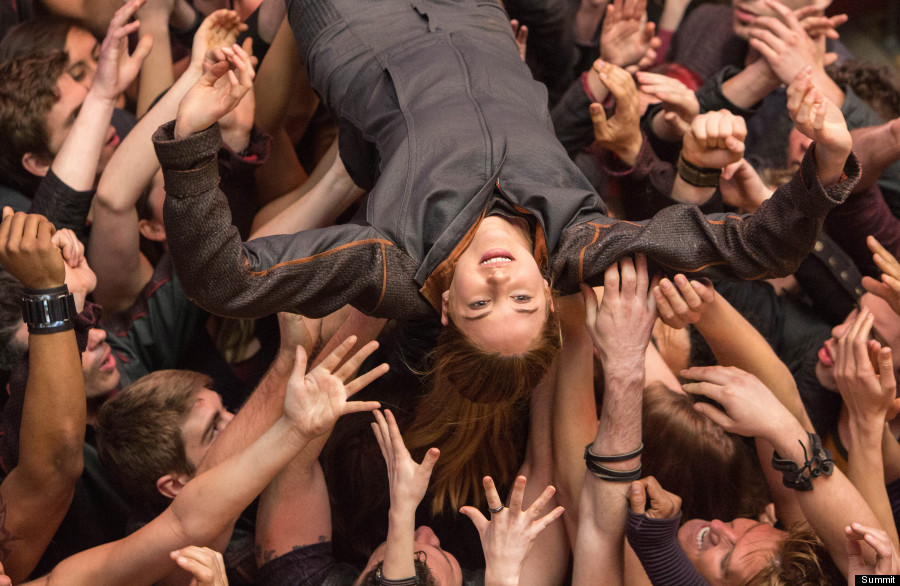 One thing that separates "Divergent" from the "Twilight" and "Hunger Games" films is that the all-star soundtrack commissioned for the movie is actually heard in the movie.
"The process was in no way that thing where you say, 'Let's just get two songs and put them in the end credits,'" Wick said. "The ambition of everybody with music will always be 'The Graduate.'"
Featuring new music from Ellie Goulding and A$AP Rocky, the "Divergent" soundtrack was pieced together by music supervisor (and frequent Wes Anderson collaborator) Randall Poster, executive music producer Hans Zimmer and composer Junkie XL. "With a talented group, it was really trying to find the songs that would reflect the movie," Wick said, before citing Goulding as key to the film's narrative.
"Ellie was really important, because one of the challenges of the adaptation is that in a book, you have a great writer telling you what the character feels like," Wick said. "In a movie, you have a variety of tools to express the same thing. One of which is, of course, the actor's face. But as we heard Ellie's sound, it started to feel like that could be the sound of Tris' inner life and that really helped guide us."
7. Focus On Your Own Movie, Not Others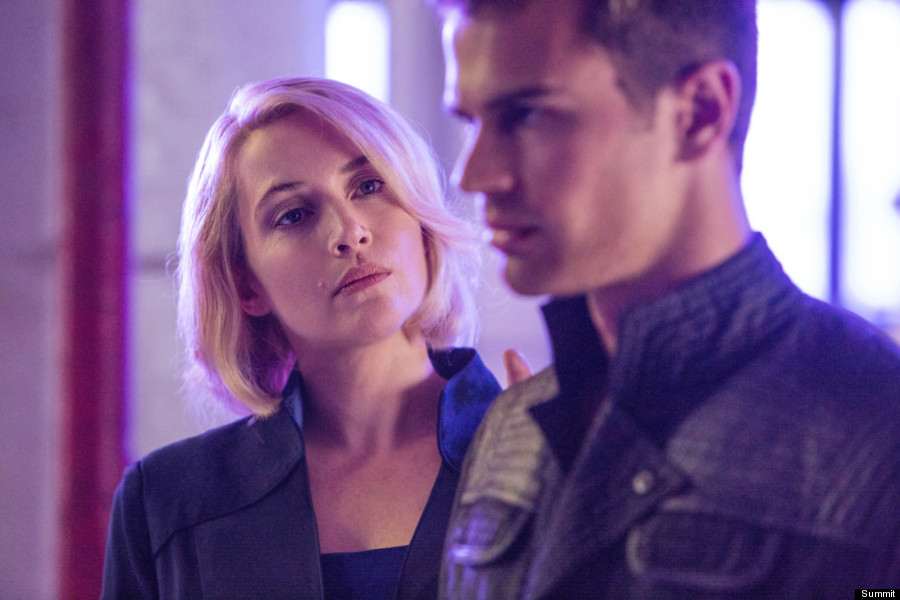 Recent cinema history is littered with failed YA adaptations, from "The Host" to "Beautiful Creatures" to this year's "Vampire Academy." Did Team "Divergent" study the unsuccessful young-adult features as much as they did "The Hunger Games" and "Twilight"?
"No, we completely approached it as how do you make a really good movie," Wick said. "If you look from the outside in, you're always in trouble. Veronica wrote the book because she had things she wanted to say about the world. It wasn't someone who was doing an imitation of something else. I think our feeling was, 'Okay, we've been doing this for a while. How do you make a really good movie?'"
8. Pay Attention To The Audience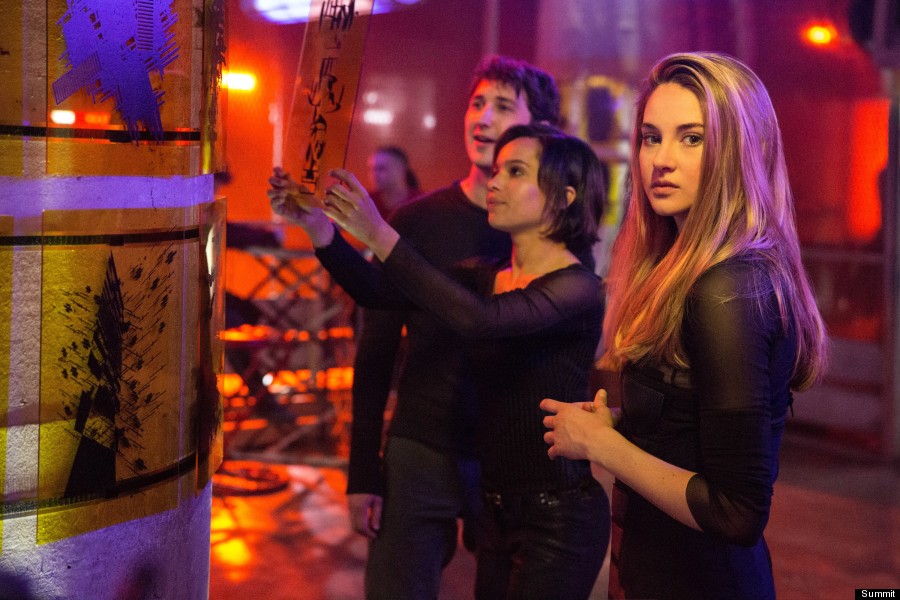 "Remember the book become a publishing phenomenon while we were shooting," Wick said when asked if there was one part of the process that felt non-negotiable in bringing "Divergent" to the screen. "Where the fans became really useful was to say why, out of all the millions of books, is this book speaking to so many people? We were very respectful of the fact that it was resonating with millions of people. The storytelling made it a page turner. So we studied the power of the book, and our greatest ambition was trying to, in a new medium, have another version of that power."