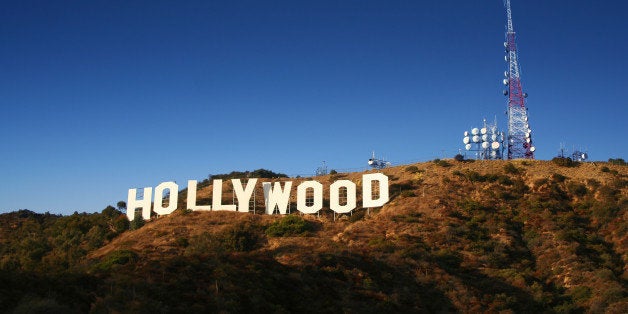 I will join the chorus of voices who think it is a terrible shame that Ava Duvernay will not be up for an Academy Award for her work on Selma. It's equally concerning that not a single actor or actress of color will be eligible for awards in the four acting categories and that only men will be under consideration for Best Director. While it's terrible that Ms. Duvernay won't be able to make history this year, perhaps it's even worse that there are so few women and people of color for awards panels to even choose from.
This year's Academy Awards are set to be the least diverse in 17 years. It doesn't just stop at the Oscars, a lack of diversity plagues Hollywood even more broadly. Out of the vast amount of movies produced this year only a small number featured women directors and producers or lead actors and actresses of color. We should be able to name many more African American, Latino, Asian and Pacific Islander actors, directors, screenwriters, and producers who should have been up for consideration in addition to those who worked on Selma.
During a tearful acceptance speech at the Golden Globes, Jane the Virgin star Gina Rodriguez said, "This award is so much more than myself. It represents a culture that wants to see themselves as heroes." Her words resonated with many viewers that night because they were true. Women and people of color want and deserve to see their stories accurately represented in television and on the silver screen. They also deserve consideration for Hollywood's top honors for the quality of their contributions.
Building a more inclusive Hollywood will require serious commitment from industry leaders. They must also recognize that their efforts cannot just stop at diversifying what's on the screen, it's important for Hollywood to ensure that its behind the scenes workforce -- at all levels -- is an accurate reflection of society as a whole.

Part of this means that companies will have to invest in diversifying talent from the entry level all the way up to their corporate boardrooms. Human resources divisions will have to ensure they are hiring a diverse talent pool at the assistant and junior levels. Managers and senior staff will have to help key talent acquire the soft skills and strong networks that they will need to rise to the top.
Additionally, it means diversifying the membership of governing bodies that vote for Hollywood's accolades every year. As it stands, the membership statistics for the Academy of Motion Picture Arts and Sciences are dismal, at best. A study from the Los Angeles Times found that academy voters are 94 percent white and 77 percent male, with only 2 percent African American and 2 percent Latino members.
The Academy's voter demographics are even more astonishing when compared to actual census data. According to the 2010 census, African Americans represent 13 percent of the population while Latino residents are even more highly represented at 16 percent. Of the near 300 million respondents, 5 percent identified as Asian and a considerable number of people identified as more than one race. Audiences are rapidly diversifying, and if Hollywood does not work to keep up they will find themselves missing out on the wallets of a growing segment of the American public.
A serious focus on diversity and inclusion is an important undertaking not just because it's smart for business, but also because it's the right thing to do. Though we call it "entertainment" what we see in movies and on TV drives the broader cultural conversation and has an important place in our society. Now, more than ever, it's important that women and people of color are a part of that exchange.

BRENNON MARCANO is the Executive Director of the Council of Urban Professionals, whose mission is to connect, empower, and mobilize the next generation of diverse business and civic leaders.
Calling all HuffPost superfans!
Sign up for membership to become a founding member and help shape HuffPost's next chapter