By Sisipho Zinja, WiSci STEAM Camp participant

Diversity has always been an important source of my intellectual development. Learning is in essence brewed from conflicting ideas and discovering a new method of doing the simplest of everyday tasks. With 120 students from all walks of life, from the African continent and the United States, there is no doubt that a crossing of disciplines will enrich the camp experience.
As a scholar passionate about leadership on the African continent, I have learnt to appreciate the benefits of a diverse community. As I challenged my comfortably held paradigms about the world and about people, I have found that opportunities are in abundance and exist within everyday activities. To be able to unlock such riches, one has to entertain unfamiliar ideas to a problem and contribute to discussions without competing for the best idea. The only thing achieved in such situations is proving an idea incompetent and instead of strengthening it, one suggests a completely opposite and supposedly 'better idea.' Personal conflicts are more dangerous than intellectual conflicts because people are fighting over who is better and not really what solution will satisfy all of our needs. It is time consuming and exhausting to come to consensus in such an environment, and this is where diversity might prove difficult.
However, diversity provides an environment for personal growth and value in the usual teenage identity crisis. Like the above situation, there are lessons to be learnt that could not have happened without a diverse and opinionated group. Diversity is an opportunity to let go of ego and dive deep into an overpowering wave of conflict with an open mind that transforms you so to match the situation with full understanding from all angles. It is a beautiful tool that creates meaningful friendships as we not only tolerate ideas, we understand and empathise to benefit all those affected. We challenge aspects of ourselves that we are not comfortable prodding and begin to ask why. We fall and stand, we cry and laugh, we hate and love but most importantly we learn. I enjoy learning, and so I constantly seek opportunities to meet new people from different countries, with different home languages and a bizarre look at life.
When minds come together that are passionate about different components of STEAM, I expect quite heated arguments as we all begin to question our strongly held paradigms and find new interests. Perhaps discovering a new calling in the performing arts will help me join my love for community service with drama. Who knows how many initiatives could stem from such a link and how many lives could be touched? The incredible mentors and fellow students that I will have the opportunity to interact with will be the generation that will lead change and ensure girls around the world have access to schooling and STEAM opportunities. The sisterhood that I will have the privilege to be a part of and continue to find my identity with will be a part of my story as I charge into the world. It's a powerful network that I am excited to be a part of that will essentially prepare me for the future.
I hope to learn a different language, explore Rwanda and its rich history, and most importantly, I hope to make meaningful friendships so I can find an easier method of doing the hardest of everyday tasks.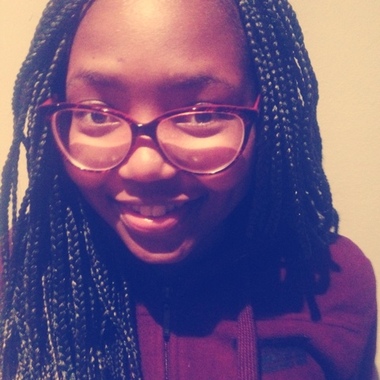 Sisipho Zinja is a current African Leadership Academy first year student. Raised in South Africa, she is currently a member of the International Relations Council at African Leadership Academy, looks into researching and presenting international and regional conflicts to find creative solutions to pressing world issues. She attended the Georgetown Model United Nation conference in Qatar 2015, and was awarded Honourable Mention in the United Nations Education, Scientific and Cultural Organisation. Sisipho Zinja is also the Deputy Chairperson for the African Leadership Academy Model African Union (ALAMAU) 2016. She was also the moderator for the Peace and Security Council of ALAMAU 2015. Sisipho plays for the female soccer team and is a member of the all girls dancing club at African Leadership Academy.
REAL LIFE. REAL NEWS. REAL VOICES.
Help us tell more of the stories that matter from voices that too often remain unheard.