With each passing season, the demand for more inclusivity in fashion grows. And with the release of theFashionSpot's annual diversity report on Wednesday, the verdict is in on whether or not that demand is being met.
The site's data, which surveyed 312 shows and 8,727 model appearances, found that over 75 percent of models who walked in Fall 2016 shows were white. That number is down only about 2 percent from last season and 5 percent from a year prior.
Kanye West, whose show made waves in its own right for its sheer size and star power, led the diversity pack with a cast made up of a whopping 100 percent models of color. Zac Posen came in second with 87 percent and Chromat, which also featured two plus-size models, featured 85 percent models of color. Thus securing New York as the most racially diverse of all the cities involved in Fashion Month (New York, London, Milan and Paris), featuring 31.9 percent models of color.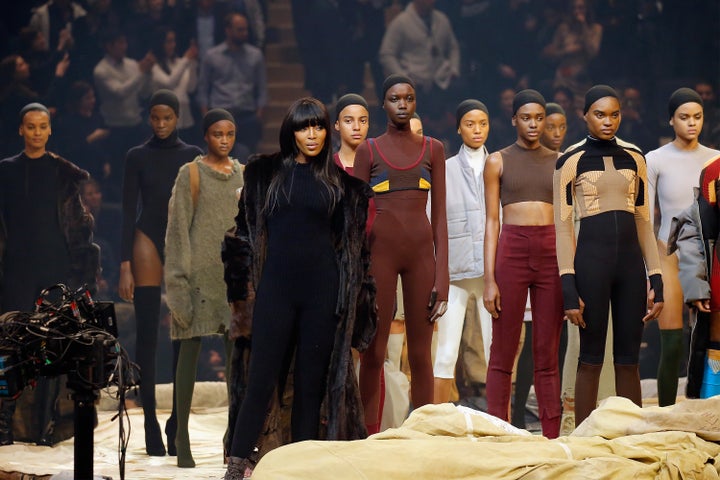 Some other numbers were a bit harder to swallow. Junya Watanabe, Moon Young Hee and Comme des Garçons all featured a disappointing zero percent models of color. And as far as size diversity goes, there were just six plus-size model appearances reported in all four cities' shows.
But despite the slight improvements made each season, numbers are admittedly still pretty jarring. "There is still significant work to be done to eradicate the message of exclusion," Jennifer Davidson, Managing Editor for theFashionSpot.com said in a release.
Here's hoping for more improvement to come. Check out more findings from the report below, and to learn more, head to theFashionSpot.