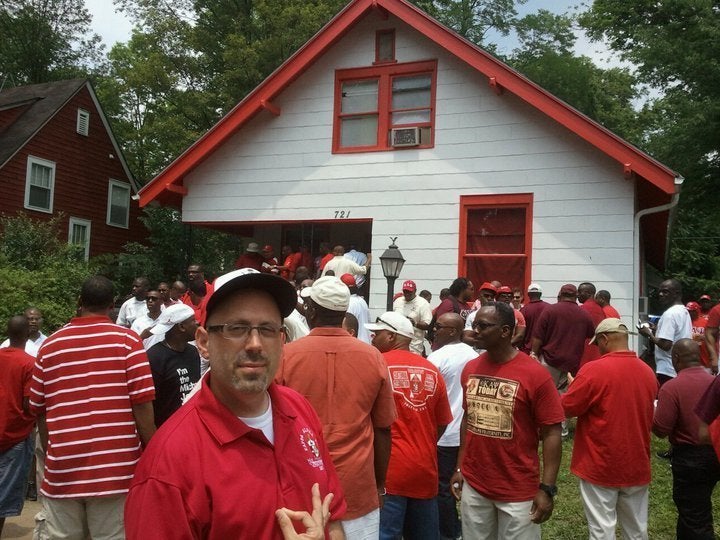 "Wobble Baby" blared from the speakers, moments after the university formally announced that the long-departed Soul Bowl football classic between Jackson State University and Alcorn State University would be returning to the ASU campus for the first time in more than a decade. Local news cameras rolled as hundreds of Alcorn students, alums and supporters danced in celebration of the news.
Hours later, Dr. Derek Greenfield smiled sheepishly after receiving a call from one of his students. The Director of Alcorn State's Office of Educational Equity and Inclusion and assistant professor of Sociology at Alcorn could only laugh when relaying the news. "They got me. They had to get the white guy doing the "Wobble" on the evening news."
It's a moment that Greenfield, a renowned diversity expert and motivational speaker, has built a career analyzing and working to reverse in underserved communities nationwide. Leading a team of undergraduates and graduate students -- Diversity Champions, as they are known on throughout the ASU community –- Greenfield is positioning Alcorn at the forefront of honest discussion on tolerance and bridge building, all within the context of improving historically black colleges and universities.
"It's who we are and how we operate," Greenfield said. "Diversity and inclusion help make for a richer learning environment, a more empowering community, and a powerful site for preparing student leaders to build bridges and make a better world."
Greenfield, a former faculty member of the year at historically black Shaw University in Raleigh, NC., says that his experiences have shaped a unique perspective on racial privilege and marginalization.
"Having spent years living and working in diverse communities and particularly at HBCUs, even through my membership in Kappa Alpha Psi, I believe that this context is a perfect fit for my interests, skills, and experiences," Greenfield says of his work at Alcorn State. "With the tremendous love and support that I receive every day, I feel at home here and appreciate our shared commitment to inclusion. We all have so much to learn from one another, and I am grateful for the opportunity to be continually challenged to grow personally and professionally at Alcorn."
Through the work of the Office, Alcorn is leading a new effort of inclusion and diversity among four-year historically black colleges and universities, a novel concept within a culture created to advance education and opportunity in response to Jim Crow and segregated higher education in the south.
Tony Jay Innouvong, a graduate assistant in the Office of Diversity at Alcorn and a member of its Diversity Champions, says the globalized marketplace demands that black colleges embrace diversity, and that the communities served by these institutions have an equitable stake in developing the nation.
"In an increasingly diversified world and globalized market economy, diversity increases the competitiveness of a black college," says Innouvong, a first-generation college graduate and the son of Laotian immigrants. "Not only that, but it is instrumental in encouraging cultural awareness, sensitivity, and competency. Cultivating diversity at historically black colleges thus potentially births individuals with competitive skills to work in the global economy, which can build the value of the education and experience received at a historically black college."
With eyes on an MBA and eventually a PhD in international economic development, Innouvong says that living and learning at an HBCU has challenged much of his thinking about the south and historically black colleges.
"I appreciate this opportunity to become such a passionate advocate for HBCUs and to be inspired by the rich history of the area."
Innovuong and other Diversity Champions lead initiatives on campus to increase awareness of diversity. Their most recent project: A "Bravest Man" pageant, an extension of the group's "No Means Know' campaign" in which male Alcorn students donned women's evening wear to raise awareness of domestic violence and abuse against women.
"I saw firsthand how much it impacted our students, says Ismail Yusuf, a junior intern in Alcorn's Office of Diversity and Inclusion and one of the organizers of the pageant. "Seeing the young men step out of their comfort zones and speak on a sensitive subject like domestic violence and challenge the campus to "keep Alcorn safe" was great for our campus and kept them in tune with our vision to make Alcorn a safe space for everyone."
Yusuf, a Seattle native with Ethiopian-Somali heritage, says that sexual, gender and economic tolerance are vital components in any discussion on diversity, and all work to enhance the HBCU experience by building value of cultures inside and outside of the African Diaspora.
"The unique and enriching experiences that you have at an HBCU cannot be replicated, but increased diversity means that you not only do you see through the eyes of another, but you also give them the opportunity to experience the lessons learned in college through your vantage point," Yusuf said. "To be able to build connections with my peers and give them insight to how I'm the same as them but of a different cultural background and to be received with open arms shows how diversity at HBCUs can thrive and be successful."
"Clearly, the research on HBCUs continues to affirm what we already know – HBCUs, in general, deliver a high-quality academic experience through a close-knit family atmosphere in which students can be loved into their greatness," echoes Greenfield. "Students at HBCUs report greater engagement in campus life, richer involvement with faculty in research, higher rates of pursuing graduate study, and a host of other meaningful outcomes as a result of best practices in education. Therefore, as greater numbers of students from various backgrounds matriculate at HBCUs and encounter the special qualities here, they can become powerful partners in championing the HBCU story."
Greenfield and the Diversity Champions don't just limit their scope to the work they deliver to the Alcorn campus. The office also manages a website dedicated to profiling news and examples of inclusion projects at HBCUs nationwide. HBCYou promotes projects, dialogue and research on diversity at historically black campuses covering LGBT, gender, economic and racial topics. A look at its headlines reveals information on Morehouse College's new LGBT elective course, details about Tennessee State University's new multi-cultural center, and blog entries on the importance of diversity at black colleges.
It's work that Innouvong says is an intentional model for the nation to follow.
"Alcorn is a great example. The work that we do in our office has not only made a difference locally, but it has inspired others nationwide. The effort to increase diversity on our campus goes beyond the office's staff, it's molded and shared by the students, faculty and staff as well," he said. "Alcorn has made a statement. We're here and we're taking strides to not only increase diversity but make Alcorn a truly inclusive campus. In turn, we've gained national attention and hope that it encourages other HBCUs to follow suit."
Yusuf adds that familiar names of successful HBCU alumni help to aid in bulding the example of why diversity is needed at black colleges.
"I think that HBCU's can appeal to more students of diverse backgrounds by offering more appealing programs of study as well as introduce the rich history of HBCU's and how impactful they have been in challenging some of the greatest minds of American history. Names like Medgar Evers, Martin Luther King, Jr., and Oprah Winfrey are products of HBCU's and give credence to the resilient nature these institutions help to develop."
Hours after the Soul Bowl announcement, the Diversity Champions headed to Jefferson County Upper Elementary, a school located in an area that in 2009 was listed among the five poorest and most obese areas in the nation. Innouvong, Yusuf and Greenfield kept a fourth-grade class laughing, active and attentive to lessons about being different, and the value that difference brings to everyone.
At the end of their presentation, Greenfield bet the class that they could create a rainstorm in the classroom. The skeptical children watched as Greenfield instructed a table of children to snap their fingers, while another table rubbed their palms, while another table patted their laps and a last group of children pounded their desks.
When done in succession, the sound created a simulation of quietly falling raindrops, then sheets of rain, then lightning and thunder. To the children's delight, they lost the bet of creating a Mississippi thunderstorm.
"All of us were doing different things," Greenfield told the class. "All of us had different roles. But working together, we were able to make something most of us thought was impossible to do."
Before You Go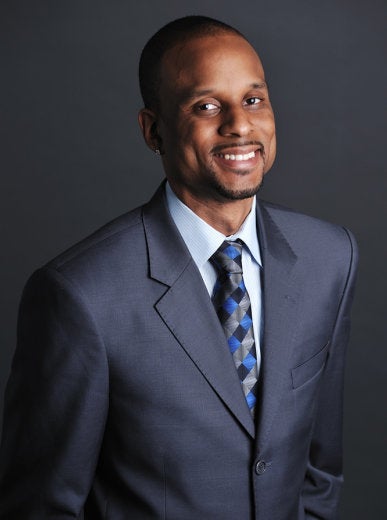 Young HBCU Alums To Watch In 2013
Popular in the Community