Whether in the arts, politics, TV, movies, or theater, it seems we cannot escape the staggering lack of diversity that exists all around us.
Now, with the Academy Awards looming, Lee & Low Books has published a striking infographic that shows how this troubling lack of diversity exists at the Oscars as well.
According to the infographic, only one woman of color (Halle Berry in 2002) has ever the won an award for Best Actress since the Academy Awards was founded 85 years ago; and of the 85 Best Director awards that have been given out, just one has ever been given to a woman.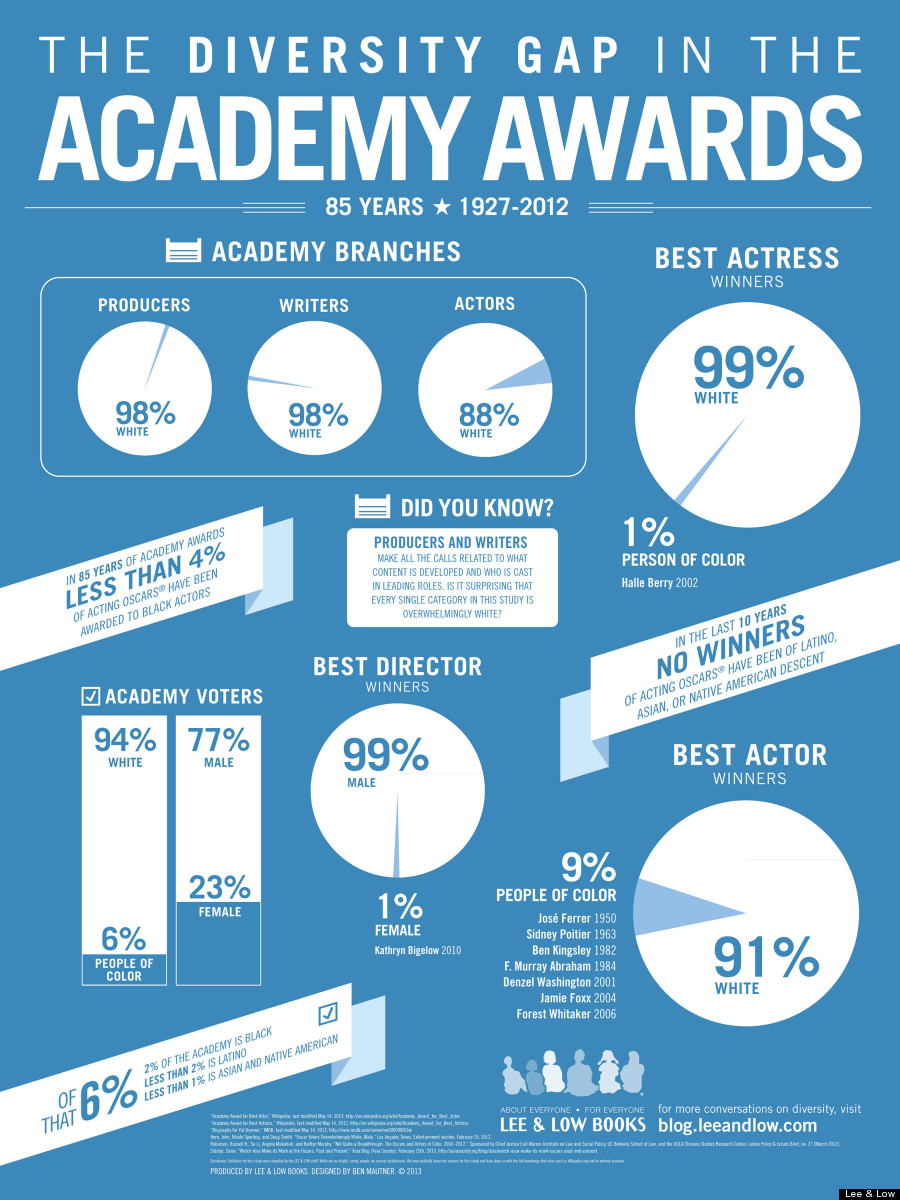 "The numbers do not surprise me because very few Academy Award level films with non-white leads are being greenlit," independent filmmaker Gina Prince-Bythewood told Lee & Low Books of the findings. "Until this changes, the abysmal numbers will not change. The box office drives which films get greenlit. The hope is that with this year's success of a variety of films with African American leads, Hollywood will be more open to taking chances."
The Academy Awards infographic is part of Lee & Low Books' "Diversity Gap" study series. The company, an independent children's book publisher that specializes in diversity, has previously released infographics about the diversity gap in the Emmy Awards, the Tony Awards, the New York Times' Top 10 Bestseller List, the children's book industry and politics.
The lack of diversity across these various industries has been "disturbingly consistent," the publisher writes on its blog. "This is not an isolated incident, but a wide reaching societal problem."
UPDATE: Feb. 27 -- An earlier version of this post featured an infographic that did not list F. Murray Abraham under the category of Best Actor winners. Abraham, who won an Oscar for his performance as Antonio Salieri in 1984's "Amadeus," is half Syrian.
Popular in the Community