Since the inception of the Emmy Awards in 1949, no woman of color has ever won an award for Best Actress in a Drama Series. In the last two decades, a vast majority of Emmy winners have been white, and in the categories for Best Director and Outstanding Writing, the winners have predominantly been male.
Highlighting these facts and more, an infographic by Lee & Low Books serves as a reminder of the staggering diversity gap that still exists in the entertainment industry.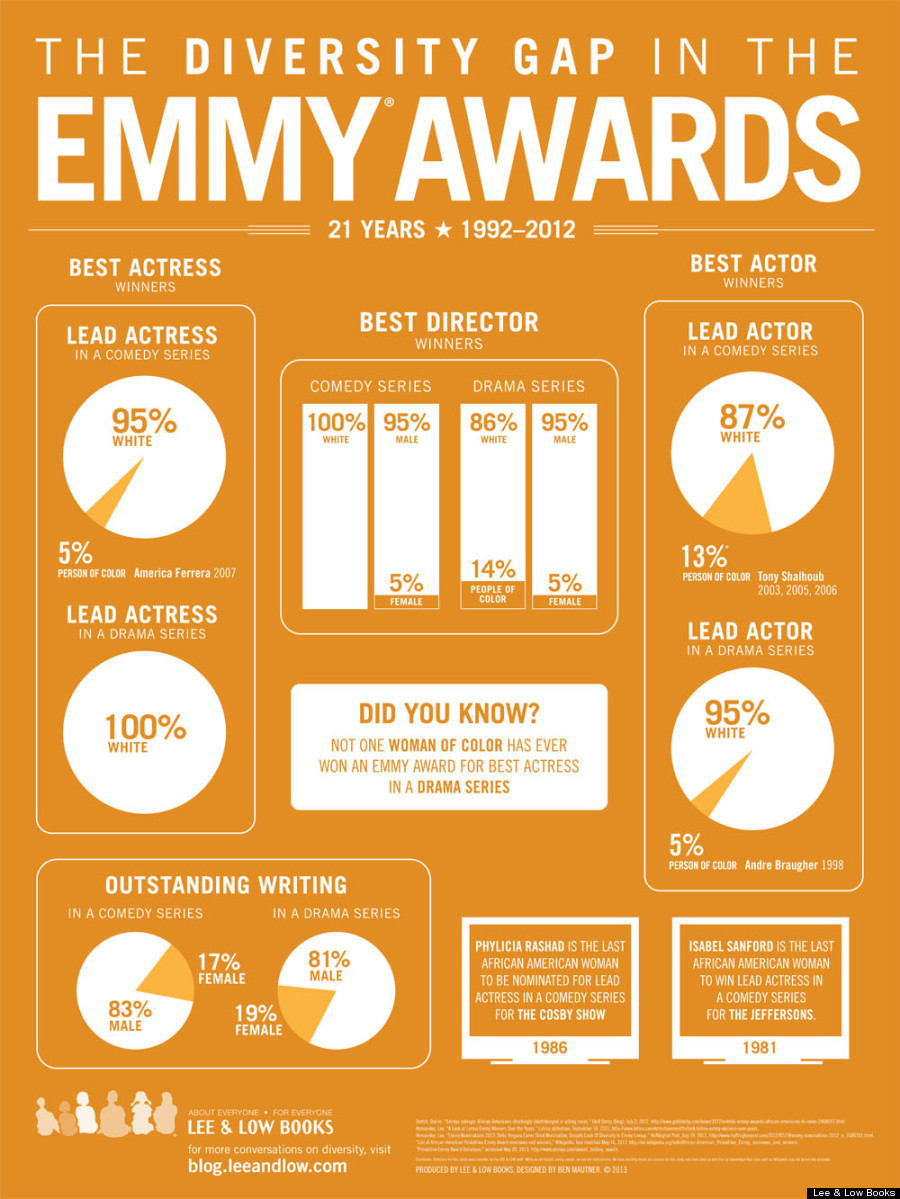 "At its core, lack of representation in the entertainment industry or any industry sends the message that people of color are invisible, or other, or not as valuable to our society," a spokeswoman for Lee & Low Books told The Huffington Post. "We all live together, we work together, and in a few more decades the US will be a 'majority/minority' country. It is unacceptable that our media and art still send the message that people of color only exist in the background. Is that the message that we want our children to absorb?"
The Emmy Awards infographic, which has gone viral this week, is part of Lee & Low Books' "Diversity Gap" study series. The company, an independent children's book publisher that specializes in diversity, has previously released infographics about the diversity gap in the Tony Awards and the children's book industry.
"The lack of representation means there are many wonderful stories that are simply not being told and many talented people whose work we will never come across," the company rep told the HuffPost. "Encouraging diversity at its core also means, simply, encouraging art. And that's good for all of us." Before You Go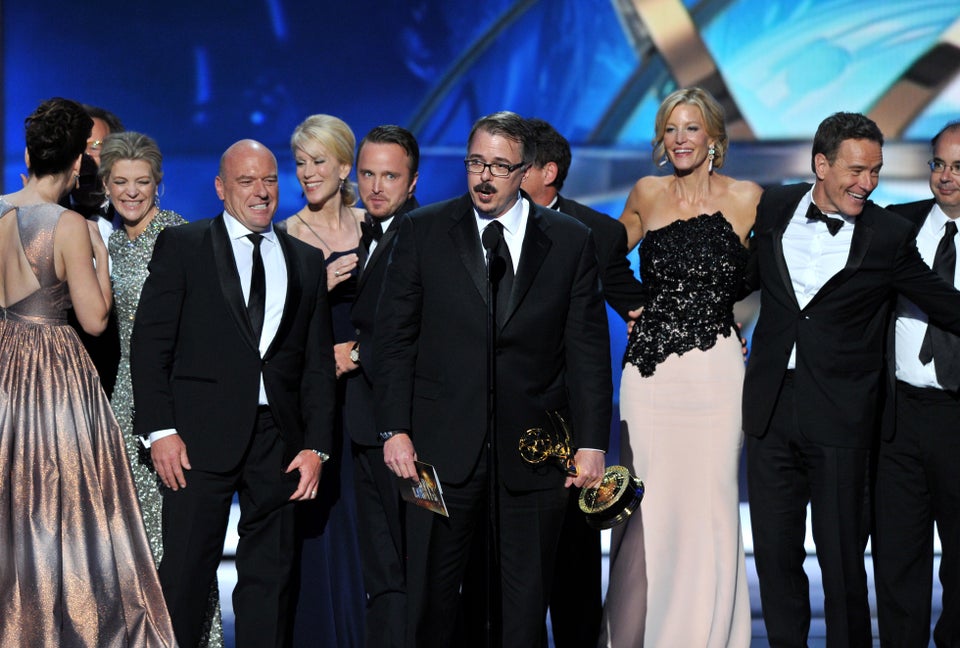 2013 Emmy Winners
Popular in the Community