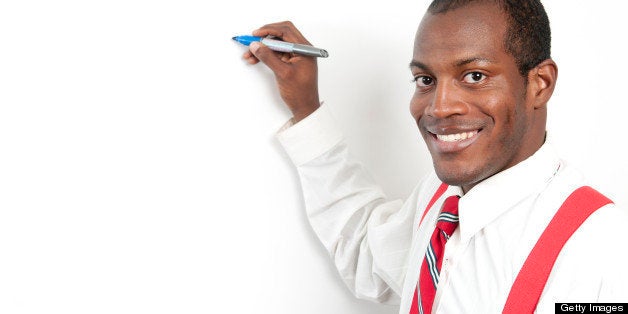 In order for colleges and universities to truly prepare students for the real world, these places of higher learning need to cultivate diverse populations. There is a lot of attention placed on the changing face of college students but I feel that for college campuses to truly remain effective long term, diversity in faculty needs to be a paramount concern.
Why is Diversity Important on College Campuses?
Student bodies are no longer composed of primarily male, white students. Some estimates show that half of America's current workforce now passes through college first and 75 percent of students in high school spend at least some time studying in a higher education setting. That number is up from an elite four percent in 1900. What's more -- the numbers of college students from low-income and minority families continues to rise. More Americans from every color and creed are now earning college educations so college faculty should reflect that. While students can certainly learn from people outside their own sex, ethnicity and belief system, faculty with similar backgrounds provide stronger role models.
Diversity in faculty should not only be sought out for the students' advantage though; the college legacy as a whole benefits when many different perspectives are represented. Yes, it is important to have diversity in student populations but those groups are temporary college residents. Faculty members have the long-term ability to shape the campus culture and make it more in sync with the rest of the real world.
How Diverse are College Campuses Today?
The short answer is "not very." A report from the National Center for Education Statistics found that full-time faculty on college campuses heavily favors white candidates (at just over one million) over black (not even 100,000), Asian (86,000) and Hispanic (under 60,000) faculty. These numbers may not mean much out of context however, so let's take a closer look at why they matter.
While nearly 30 percent of undergraduate students around the nation are considered minorities, just over 12 percent of full-time faculty are minorities. That number drops to around 9 percent for full-time professors of color. Though half of all undergraduate students are women, roughly one-third of full-time professors are women. In 1940, the number of women faculty was at 25 percent, showing just how slowly this particular minority group is climbing. The numbers are going in the right direction, but not quickly enough.
Faculty positions are extremely competitive. Colleges and universities often value professors that have publishing ability, or a strong past of publication, over actual teaching methods. This is not to say that there are not women and minorities with high qualifications but rather to point out that sometimes sex and race are simply not part of the hiring equation. Facts and figures on a resume are tangible ways to show what a particular candidate can bring to the job. It is more difficult for higher education decision makers to gauge the benefit of a person's background or life experience on the students that pay good money to learn at a particular institution.
That being said, many colleges are stepping up their diverse hiring games. Schools like the University of California, Harvard and the University of Washington both study faculty diversity issues and try to piece together the most well-represented group of educators possible. Even Historically Black Colleges and Universities are trying to bring in students and faculty members outside the traditional population, especially since the original mission of those schools has changed. Certainly there are strides being made but in order to best serve each generation of college students, the push for faculty diversity needs to continue on an upward path.
Support HuffPost
The Stakes Have Never Been Higher
Related
Popular in the Community