TheFashionSpot's diversity reports have become the score card used to measure fashion's inclusivity. Since launching in 2015, the report has seen brands show a slow but steady increase in diversity on their runways in race, age, gender and size.
The site heralded this past season a "landmark," concluding that the spring/summer 2018 runways were the most diverse yet, thanks to increased visibility of models of color, transgender and non-binary models and models over 50.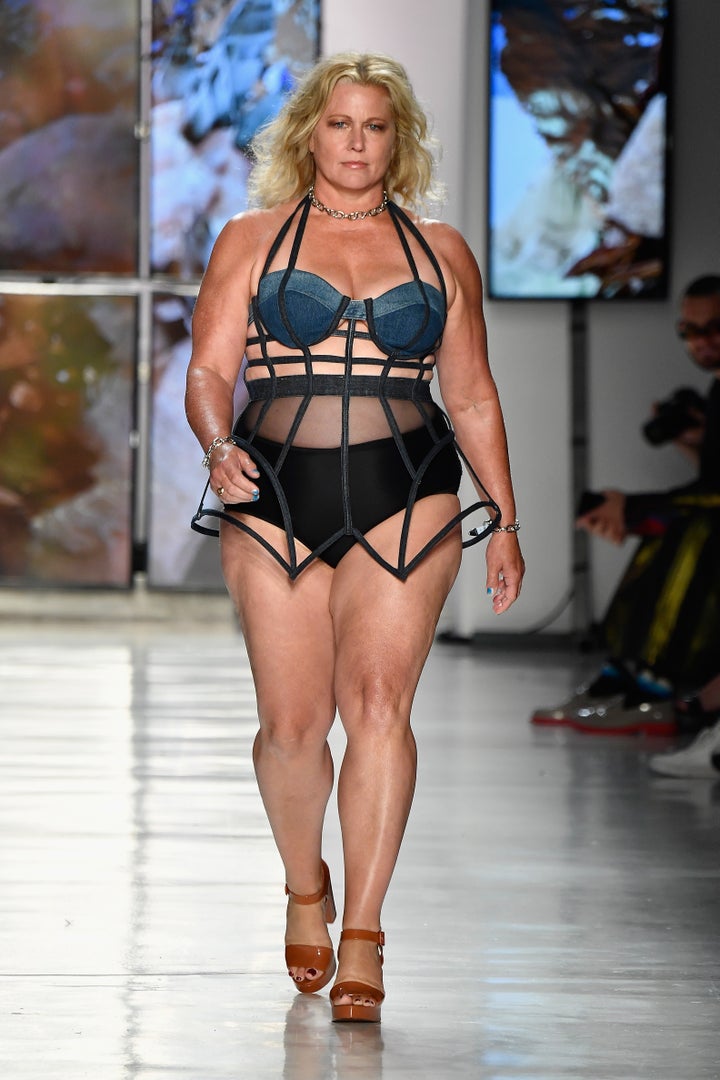 The report found that at least two models of color appeared on every runway in New York and London (up from at least one each last season), 93 plus-size models walked the runways compared to 30 the season before and just 16 the season before that, and there was "by far the largest figure" of transgender and non-binary model appearances since the site started recording data. There were 45 transgender and 4 non-binary model appearances across 47 runways this year. In comparison, there were only 12 such castings in Fall 2017.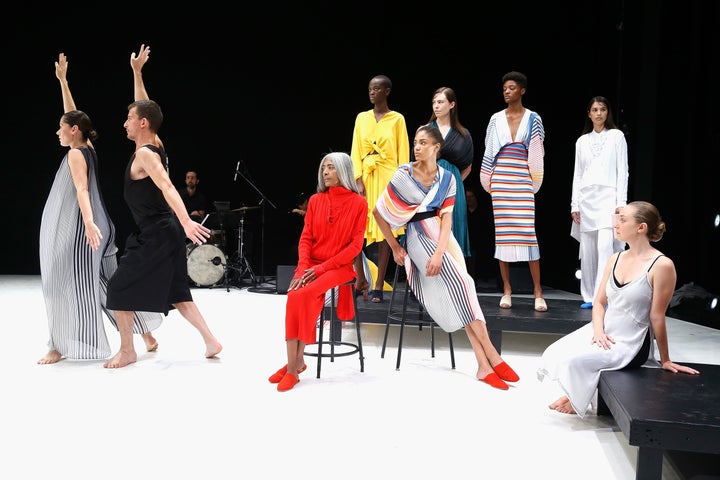 It all sounds like a major leap of progress, but high fashion still shouldn't really pat itself on the back that hard. While it's refreshing to hear that every runway in two major cities featured more than one model of color, considering the fact that many runway shows feature somewhere in the ballpark of 40 models, it's still an extremely small percentage. The report also revealed that Milan did not feature a single curve model, and four shows ― Les Copains, Comme des Garçones, Anrealage and Undercover ― featured no models of color whatsoever.
Refreshingly, and contrary to what our social media feeds might have led us to believe, Bella Hadid, Gigi Hadid and Kendall Jenner were missing from the list of models who racked up the most runway appearances. Those honors went to 11 lesser-known models, including four models of color.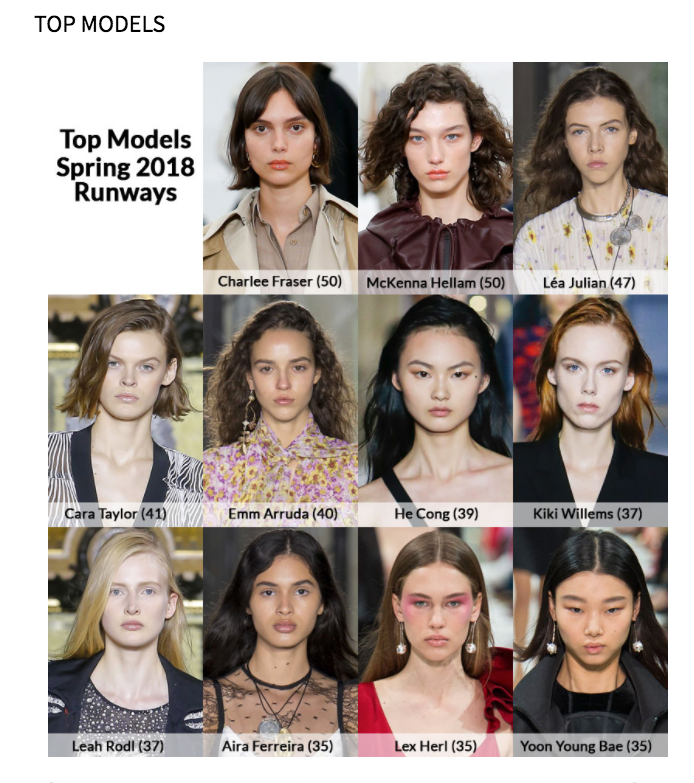 It's worth noting that this season also marked a major move toward ensuring health and safety of models involved in fashion week. Fashion conglomerates LVMH and Kering issued a charter in September 2017 that enforced guidelines surrounding size and age.
It came after casting director James Scully shed light on horrific working conditions at a casting for Balenciaga. The groups pledged to work together to bring much needed change to the industry.
Upward and onward, and more diversity all-around, please.