Title VII of The Civil Rights Act of 1964 created the Equal Employment Opportunities Commission to ensure equal, employment advancement for all and makes employment discrimination based on race, color, religion, sex, or national origin illegal. However, substantial progress in increasing the number of diverse attorneys within the American legal profession has been abysmally slow since the Act's passage.
Diverse attorneys have faced incredible obstacles in advancing professionally when compared to their non-diverse counterparts. Consequently, attorneys within the American legal profession do not adequately reflect the diversity of the current population. The legal profession severely lags behind other professions when it comes to diversity and inclusion, which is ironic considering the nature of the profession. Unfortunately, this trend will continue unless something is done to reverse it.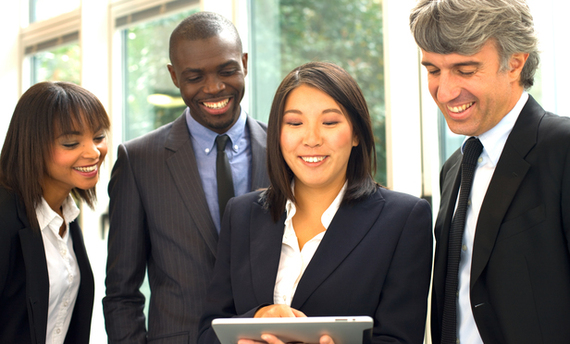 The good news is that minority students are applying and being accepted into law schools more than ever before. For example, during the 2013-2014 academic year, minorities comprised 26.9 percent of total J.D. enrollment and 29.1 percent of first year enrollment. While these stats show a promising trend of increased diversity within law schools, more significant gains must be made because law school is a crucial gateway in the legal profession's diversity pipeline.
In the midst of declining enrollment, some schools are looking to diverse candidates merely as a means to fill potentially empty seats in their first year classes and replace lost tuition revenue. However, the better and more honorable practice would be to actively enroll promising, diverse students, coupled with diversity and cultural competence programming, to enrich the educational environment for all students.
Diversity not only makes good business sense, it is also paramount in demonstrating that fair representation and equal access are necessary for justice, a foundational tenet of the legal profession. Developing a diverse and inclusive law school community is critical for creating a richer experience and maintaining relevance. This experience translates into better lawyers with deeper understanding of the profession's global realities, more capabilities in representing a diverse client base, and heightened cultural intelligence - skills that are absent without multicultural experiences.
Law schools are the legal profession's pipeline, and should set the tone for the profession's future. The challenge of recruiting, retaining, and training a diverse workforce should be intricately integrated within law schools' entire framework (i.e., through admissions, courses, initiatives, experiential learning opportunities, and career development) and sustained in conjunction with key partnerships from bar associations and legal employers. If law schools have not provided significant traction on this important issue, how can the burden be placed entirely on others when training and professional development begins in law school?
As champions of justice, law schools need to facilitate and encourage dialogue around diversity and inclusion, not shy away from potentially heated topics, such as race. For example, law professors should strive to incorporate critical analysis conversations about the case of Freddie Grey and the Baltimore City Police Department within the context of their classes. Clearly, the discourse here is that these teachable moments within the curriculum to provide real, practical solutions to facilitate legal change are not being done enough or at all.
Cultivating a diverse and inclusive law school environment that best funnels qualified, culturally dexterous professionals into the profession is invaluable to the community at large, mirrors our melting pot society, and is pivotal in diversifying the legal profession. Using a more strategically ingrained approach should be a solution to positively impact the legal profession's lack of diversity."