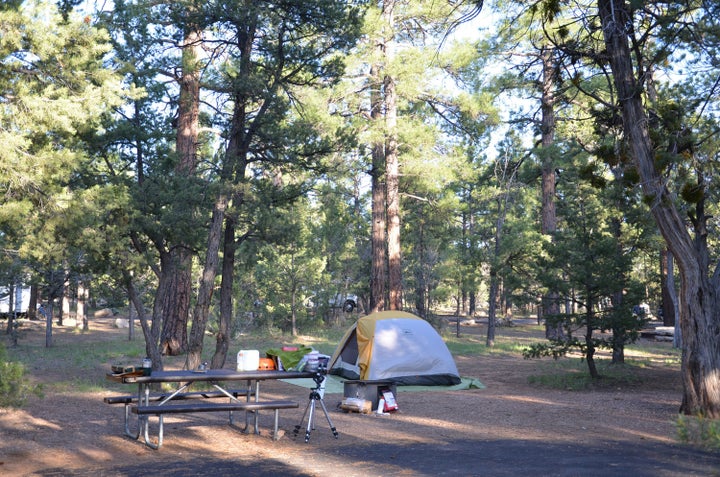 This is the first part in a three part series around diversity in the outdoors stemming from a panel discussion on diversity hosted by Sierra Magazine at the Outdoor Retailer Winter event.
Last month I was on a panel at the Outdoor Retailer Winter Show about diversity in the outdoors. The panel was focusing not only on racial diversity. It was a broader discussion about how we get more Americans of different colors, philosophies, religions, back grounds, socio-economic positions, and age (meaning more young people) outside.
I was on the panel representing the military and veteran community, or rather my perspective from that community. My belief is that if we can get our military service members, veterans, and their families outside, the combined military and veteran community, the rest of America will follow. The military, as the most diverse cross section of America, represents all those colors, social philosophies, religions, ages, backgrounds, etc. We look like you, we talk like you, we breathe like you and we fought for you.
The military is certainly not a perfect place of racial and philosophical tolerance. However, the common bond of respect in most of the military community for others who have served allows people to 'see green'. Meaning that the uniform (which used to be green), the dedication to service, country, and others is what people see, not the color of the skin or the alternate ideologies. If this can be translated into the broader community, specifically into the outdoors, the entire movement benefits.
Outside of the military, concepts like the brother and sisterhood of the rope and shared privations on trail (or far off of it) are the best imitators of the same kind of camaraderie, service, and dedication to others found in the military. The more we can get outside as a nation, perhaps the more we can all 'see green' as a nation and find more common ground to unite us.
We're not there yet though and we have a long way to go. Three summers ago, while hiking in Colorado with a good friend of mine who happens to be black, the situation played out at some levels, like this funny, but infuriating satire clip by Blair Underwood.
Also speaking on the panel with me were James Mills, from the Joy Trip Project, and North Face Professional Athlete and Snowboarder Ryan Hudson*. James made a statement that at first sounds provocative, but I believe there is truth in it. I am paraphrasing James from the notes I took and hope he will correct me if I got some of what he said wrong in discussing the outdoors and the outdoor community. He commented,
[The outdoors are] one of the last vestiges of racism, a hold out... there is no large public tradition of outdoor recreation in the Black Community. Before the Civil War, the outdoors were a place of forced physical labor, and post civil war and during the Jim Crow era, woods were the place where people were pursued in acts of racial hate and violence.
James went to great lengths to explain he did not see this as an intention of the outdoor community. He welcomed their passion, their commitment to the outdoors and also stated that the only time he ever felt awkward was when "people trip over themselves not to be racist" when he was around in what tend to be the predominately white communities of the outdoors.
Ryan spoke a bit about what it was like to be the 'Black Man' on the mountain and whether or not he wanted to use his race as part of his professional persona. In many ways it is a complex and difficult issue. Or at least that's what I tell myself, but I wonder how complex it really is? Is it, that we simply need to invite more people outside, and not just invite, but ensure they have a ride to the trail head be they black, Latino, Asian, poor, etc. and ask what they might want to do once we get there?
*Ryan was a member, and now a leader of one of my favorite organizations, Outdoor Outreach in San Diego, CA. Make sure you take the five minutes to watch this video!
Popular in the Community