By Dick Hurd and Jonathan Lash
Students on major campuses nationwide have been campaigning for their colleges to divest from fossil fuels, hoping to force action on climate change. Too often the first response of administrators and trustees in rejecting divestment is, investment decisions must be made solely on financial considerations and never subject to moral and political questions. That argument—making money is too important to allow talk of morality, social well-being, or the future of the students for whom the institution exists—is discordant for a mission-driven institution.
Organizations can align their investment strategy with their educational and social mission, without forfeiting financial returns.
The Daoist philosopher Lao Tzu observed that "the best way to teach is to be." Students learn not just from professors but from the entire culture of their school. Every decision by faculty and administrators, whether on standards for free speech, curriculum, design of buildings, or how to invest endowment funds, has an impact.
About five years ago, environmentalist Bill McKibben, a friend of our college, timed a campus visit to challenge us to join his 350.org campaign and divest from fossil fuels. We checked and found our policy had already led us away from these investments. Our students celebrated this finding, and as a result, we were widely credited as the first college to be divested from fossil fuels.
Why were we naturally divested? Since 2011, Hampshire College has published an Environmental, Social, and Governance (ESG) Investment Policy to manage its investments using positive screens—a strategy of choosing investments based on positive attributes aligned with our values, rather than having to later divest from those that are not.
One might think this is a risky approach for an under-resourced college. But since verifying in 2011 that the college is divested from fossil fuels, our average five-year investment returns have performed better (6.4%) than the average return of the more than 800 colleges tracked by both NACUBO Commonfund Study (5.4%) and Bloomberg Endowment Index (4.5%).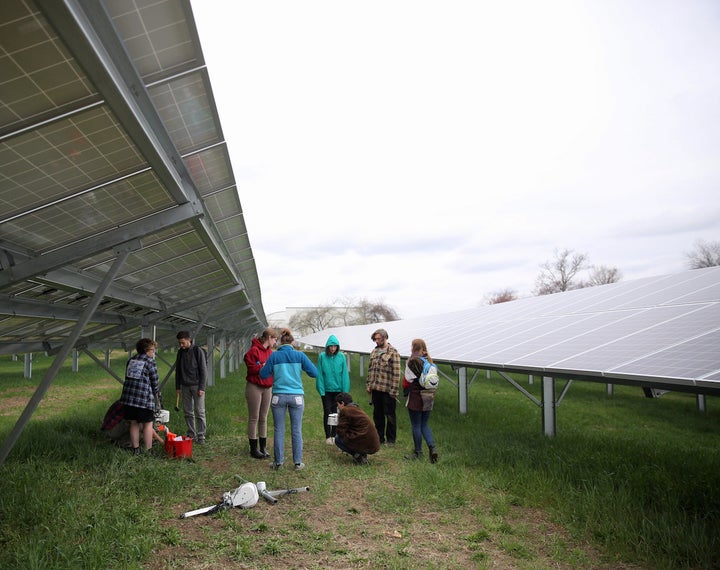 Hampshire's exposure to fossil fuels at present is
Related
Popular in the Community