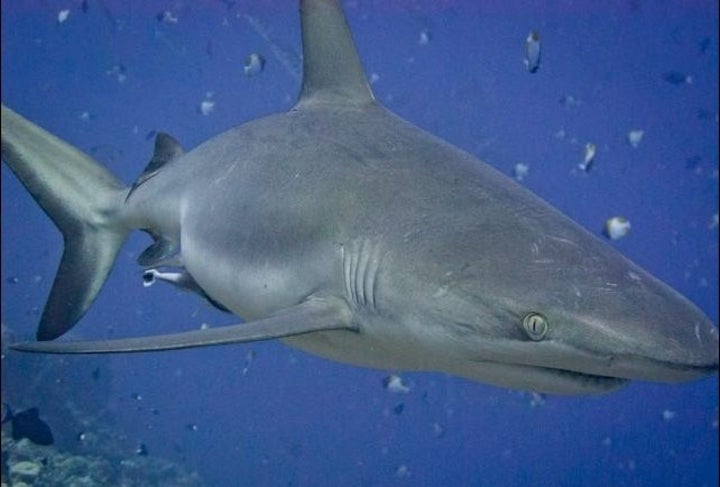 Thanks in large part to its conservation efforts, Palau is now one of the best places on the planet to get up close and personal with sharks underwater, as my wife and I, both certified divers, discovered on a recent visit. Surprisingly, seeing sharks up close is simple -- and not nearly as terrifying as you might think.
From Koror, the island's largest city, we signed up for a dive trip with Sam's Tours, one of Palau's numerous dive operators. Within an hour, we were on a boat with six other divers, donning scuba gear in prep for a half-hour swim 90 feet below the ocean's surface. After an educational and calming briefing from our dive master, Robin ("The sharks won't attack, but no flash photography, please, and don't get too close -- you might scare them away!"), who grew up on the island, we were in the water, dropping into the deep blue Pacific at a dive site aptly named "Shark City."
The water surrounding Palau is some of the clearest anywhere, with visibility often exceeding 50 meters. This is a good thing, not only for the views of the reef and diverse fish life, but also particularly for those who prefer to know if an eight-foot fish with jagged teeth is anywhere in their vicinity.
Within seconds of venturing below the water's surface, Robin banged his tank, signaling us to look below our flippers. Circling our destination was a large school of reef sharks, looking for their morning meal. Banging his tank again, Robin motioned us to follow him, and down we went to get eye-to-eye with one of the world's deadliest predators.
Swimming 90 feet underwater within an arm's length of a shark is a surreal, somewhat terrifying feeling that takes some getting used to. But after a few dives and proper time to reflect from the safety the dive boat, it's easy to see why someone would want to protect these awesome creatures.
One word of advice -- if you're thinking about booking a trip to Palau yourself, you might want to steer clear of the feeding scenes certain to be aired during "Shark Week.". No need to have those images in your mind on your way down to a dive site called Shark City.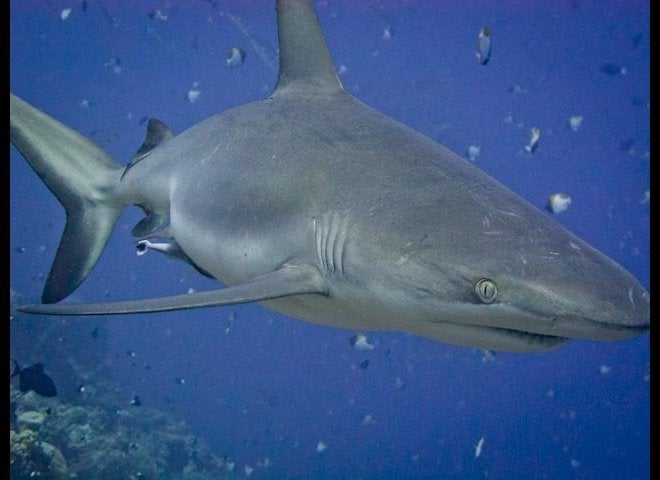 Checking for Sharks...Hoping Not to Find One
Related