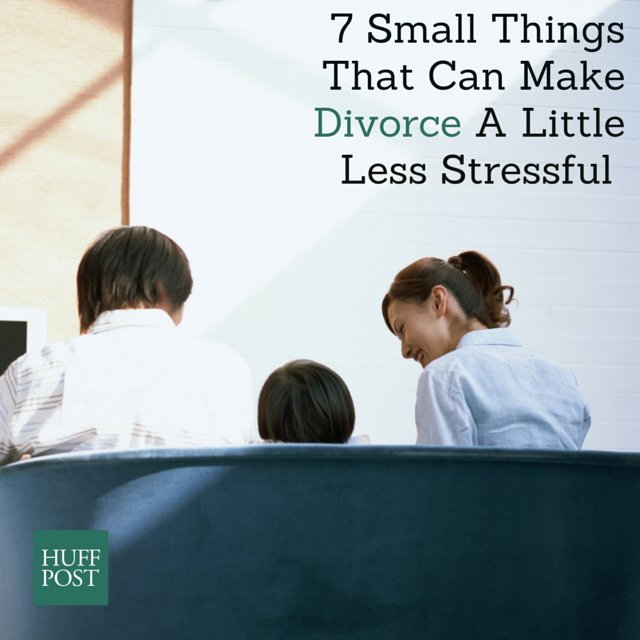 Nothing prepares you for the emotional and financial drain of divorce. No matter how amicable you and your ex are determined to be, there are bound to be headaches and heartache during and after the divorce process, especially if you share kids.
That doesn't mean there aren't small steps you can take to make divorce and co-parenting a little less stressful. To that end, we recently asked HuffPost Divorce readers and bloggers to share how they solved some of the weightiest problems they faced during or after divorce. From communicating with exes solely through email (at least initially), to taking their kids to play therapy, read what's working in their divorces below.
1. Stay in contact with your ex via email.
You don't necessarily want to talk to your ex when the emotions are still raw after a divorce. But if you have kids, there's no way around it. To keep the lines of communication open without having to pick up the phone, author Monique Honaman said she communicated with her ex through weekly H.E.A.R. emails -- meaning, they only discussed the kids' health, education, activities and reinforcement of discipline.
"We might say something to the effect of, 'Johnny had a fever on Monday and stayed home from school. He's fine now. He got an A on his English papers, but might need extra help in math. Soccer registration is opening soon. Will send over the registration fee. We need to jointly reinforce his positive behavior toward his sister at the dinner table,'" she explained. "These emails really made things easier!"
2. Make every effort to give your kids the outside support they need.
A parents' divorce is a difficult, scary thing to comprehend; when you're only 4 years old, it's nearly impossible to understand. Out of concern for how her 4-year-old daughter would react to watching her parents divorce, writer and comedian Laura Lifshitz broached the subject of play therapy with her estranged husband.
"She's very smart and picks up on every little thing we do and say but she doesn't really understand why she can't have us all together. It's been very hard for her and even a year later she says she wants us all together," Lifshitz said. "Play therapy is a wonderful outlet and safe space for her to work through her emotions and the therapist even works with us to make good choices as co-parents. It's the best choice we made."
3. Keep records of everything.
One of the most frequent recommendations you'll hear from divorce attorneys is to record everything during divorce. Developer and single dad Jon Vaughan's problem? He hadn't recorded anything. That ill-fated decision led him to create GenesisCCM, a free child custody manager for divorced parents that allows them to keep better records of shared expenses and visitation using any mobile device with Internet access.
"At the time, the only program I could find that was similar was a desktop-based system that cost quite a bit of money," Vaughan said. "As a parent, you need to be prepared to protect the relationship you want with your kids after divorce -- I hope Genesis helps more parents do that."
4. Give mediation a chance.
Having to go to court every time you and your ex have a disagreement over something can be costly. To side step a court visit after a recent squabble with her ex, journalist Emma Johnson said they explored something new.
"My ex's therapist reached out and invited me to join in a session with the two of them," Johnson said. "I know her and trusted she would be a good mediator -- and she was. I look forward to resolving future conflicts this way."
5. Change your ex's name in your cellphone to "co-parent."
In the grand scheme of your divorce, changing your ex's name to "co-parent" may seem a little inconsequential. But the visual reminder that your relationship is solely about the kids might make for more productive conversations, divorced mom Lisa Dubino advised.
"I picked up this tip from a recently divorced friend and it just makes so much sense," Dubino said. "Once I changed his name, it became all about the children. There was a complete shift in the dynamic of the relationship. Our weekly meetings became less emotional, the tone changed and the focus was clear. It was the best thing I did and didn't cost any money, time or grief."
6. Clear out the stuff in your house that reminds you of your ex.
Chances are, there are leftover items in your house that do nothing but remind you of bad times during your marriage. For writer Katherine Forsythe, those items were outfits she wore to special occasions with her ex-husband. The clothes remained in her closet until a good friend came over and told her to toss them out.
"As I cast off my old outfits -- like a black dress from his mother's birthday party -- I literally felt lighter," she said. "My joie de vivre bubbled up again. Space for the new me opened up. The trick is to be tough on yourself and de-clutter your closet with an honest friend who will say, 'Let it go. It's ugly and only reminds you of him!'"
7. Say "thank you" as much as possible.
Try to remember that you and your ex are a team. (If he or she is in a committed relationship, you've got a few more team members.) As blogger Shelley Wetton has learned, a simple thank you can go a long way in fostering a strong co-parenting relationship.
"In my case, I admit my son's stepmom does the heavy-lifting, like school pick-ups and drop-offs at sports," Wetton said. "Because of that, I make sure to thank her profusely and give her little gifts to remind her how much her love and attention for our son means to me and our whole blended family."
Related
Before You Go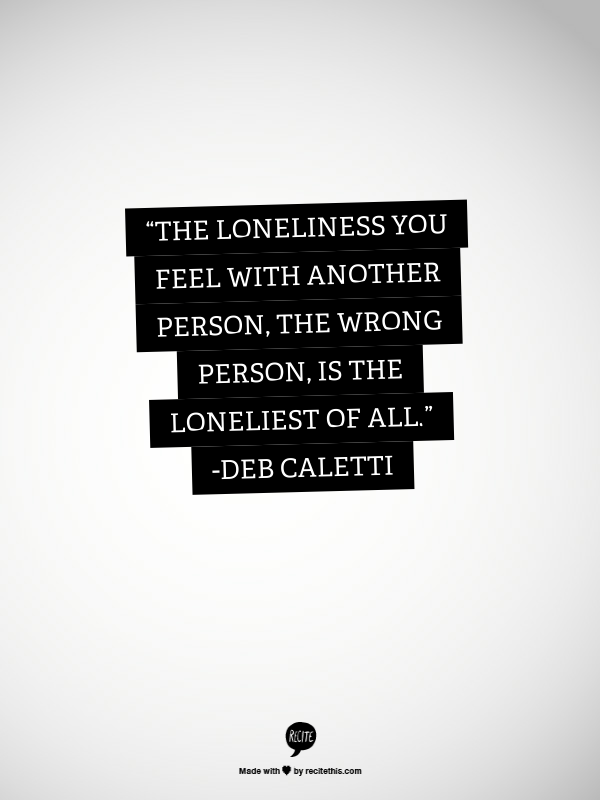 How To Stop Stressing About Being Alone