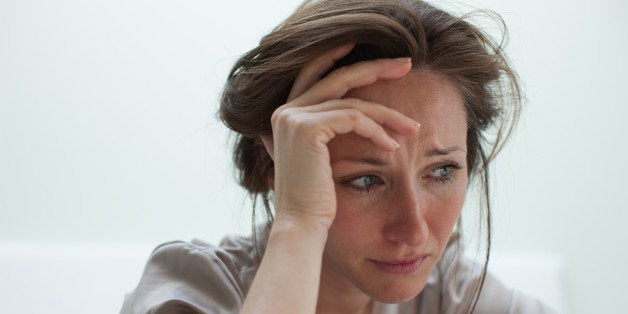 As anyone who has ever been broken up with knows, the feeling of abandonment can be crippling -- but it is in those moments that we feel our lowest we must find the strength to go on.
On Monday, a Redditor posted a heartfelt plea for advice during one such moment, writing, "My husband of 12 years is about to board a plane to leave our marriage and 10-year-old daughter behind. What do I say? How do I act? I'm in shock."
"Despite our ups and downs he's been my best friend for over a decade. Often times he's been my only friend during times when I felt like there was no one better than him to talk to ... I've tried to give him his space over the years but the lopsided amount of time he spent playing video games has been destructive. We've had intense fights about time management and personal feelings ...Now that he's actually leaving I'm uncertain about how to conduct myself at this time. I want to be supportive. I want to leave the door open for him to return if he wants to. I'm worried he'll never come back."
Redditors pitched in to offer support, words of comfort and even a little tough love. Here's what they had to say:
1. Keep calm and carry on.
"What do you do? Be the best mother you can be, and raise a kick-ass person who won't do what her father did."
2. Find a support network.
"Find friends and get support. Friends who will help cook for you and your daughter are good friends. Get people (especially family) over and have them help clean the house. Re-arrange the furniture. Go find groups that focus on kids your daughter's age, like the girl scouts or whatever. It will help you find new people and make new friends. It will help her, too."
3. Believe in your own strength.
"It sounds like you've been on your own for a long time and you probably will be for a time to come .. even if he comes back. I say your best bet is to start figuring out if you are ok with being on your own."
4. Know that you may not get a happy ending.
"I do know it takes two to tango, both in the falling apart of the relationship and the possible rebuilding of it. So if you want to open your door, do it with an fully open heart. At the same time, understand that he doesn't have to walk through the door."
5. Understand that endings are actually beginnings.
"You are going to be ok. Healing only begins after the bad has been removed."
6. Find your voice.
"Use this time to decide if YOU want this guy around anymore. Remember that choice is as much yours as his. Some things are not meant to be, you know. Not telling you to exit your marriage... just give it a lot of thought."
7. Embrace your feelings, whatever they might be.
"Allow yourself to be sad or mourn if you need to. Or be ecstatic. However you feel about it in the next few weeks, its not wrong."
8. Fake it 'till you make it.
"Aside from the obvious pain, you can look forward to the relief of not having to fight with him. If you don't beat yourself up over it, you got a good chance of making it. Try to relish your new freedoms instead of focusing on the horror of it all. Fake it until you make it."
9. Take your time and realize there's no "right way" to cope.
"Please just feel what you're feeling and be honest about it. There is no right way to handle an event like that emotionally. You might be feeling some combination of remorse, sadness, relief, joy, anger, and another other emotion you could image. Just be there for your daughter because she's going through the same things. Don't force it or try to shape it into something else. Take things at your pace and let your daughter take them at hers."
10. Let go.
"I'm not going to beat around the bush here. Let him go. And no, he won't be back. Divorce sucks and it's something that will impact the rest of your life but there are times when a relationship just cannot be salvaged."
11. You'll survive.
"Even though it is painful, it actually sounds like him leaving might be best. If he can't be bothered to stick around for his child, then he's not much of a dad anyway. Bottom line: you and your daughter will hurt, but you can move on."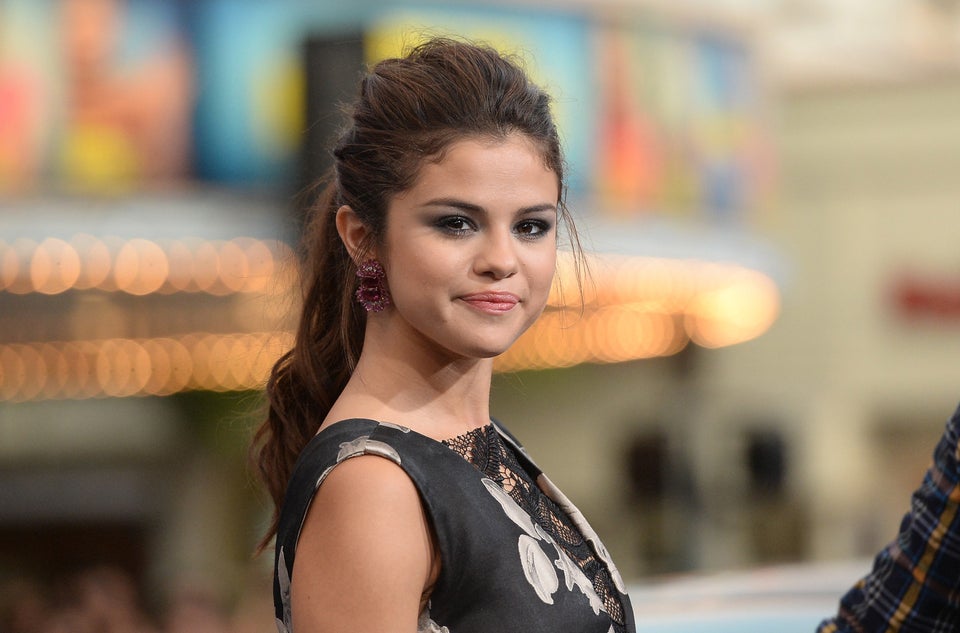 Celebs Talk About Their Parents' Divorces