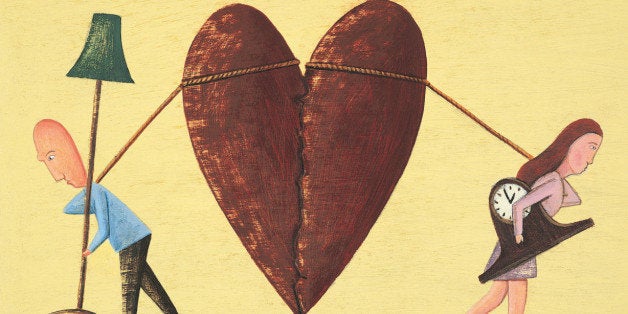 When we say our vows, we can't imagine our life without our chosen partner. While some people only have a short time together before they divorce, there are the couples who have decades together before they decide that divorce is the only option. This may be after numerous attempts at couple's therapy, many years of a strained relationship, or even comes as a complete blindside to one of the partners. While this process may be exceptionally confusing and painful, there are some facts that many people wish they knew while going through the process and in the time after the divorce. These are the things that people wish they knew before, or while going through the process, that would have made the experience easier than it was. These tidbits would have made many realize that things were not as dire and permanent as they may have felt.
What are some of these things? You may not be able to live in the same place that you have lived for years, and you may need to adjust your standard of living. This may sound awful, but it does not have to be. When we think back at what we were able to live on, and the contentment we experienced with much less than we have now, we are able to realize that the adjustment may not be as bad as we imagine. This is actually the opportunity for an exciting new start for you. Who wants to roam around that big house anyway? The kids are grown and have homes of their own, it is too much space, and far too much upkeep. Get a cute place, in a great area, that is simple to take care of. Did the two of you have a relationship where one spouse worked and one spouse helped raise the kids and take care of the house? Now is your time to shine and do all those things that you dreamed of doing. Volunteer, take some classes, work part-time, your options are endless and exhilarating.
Do you fear that you are going to spend the rest of your life alone, and never find love again? This is such an understandable feeling. I remember thinking, "I am 29 and divorced. It is over for me." What I did not know was that time to really get to know myself, and defining what I was looking for in someone would create space to meet someone amazing. Unfortunately, at least 50% of marriages end in divorce. That leaves a lot of options and lonely people looking to meet a new match. While the idea of dating may be nerve wracking at first, it can be thrilling if you give it a chance. Are there great qualities about you that your partner always took for granted? Perhaps there is someone out there looking for someone with those exact qualities. Maybe there is someone out there who treats you in a way that you never knew was possible. Of course you need to take the time to heal and be ready for a new romance or dating, but once you are, the possibilities are endless. This is your chance to date and do all those things you never got a chance to do in your previous relationship. Your ex hated to dance? Take some ballroom dancing lessons with your new potential suitor. Did your ex prefer to stay at home, now is your chance to see the world with a willing and excited partner.
There are a number of things that people can do to address their social, emotional, and self-esteem needs, as they move forward with their lives. They can attend individual therapy in person, or even online, thanks to modern technology through sites like Betterhelp, AmercanWell, or Teladoc. Doing this can be an important piece to resolve any baggage they are carrying with them, and move forward with a clean slate. They can take part in specialized dating sites for singles who are more mature, such as Ourtime or Howaboutwe. These sites are a good fit, as they help match you with people who are of your age and likely similar life situations. If you are looking for inspiring articles, tools and tips, there are great sites that are focused for individuals like yourself, such OlderdatingUK, or Seniordating. A combination of all three of these could be the complete package you need to move forward in a healthy and informed manner.
The bottom line is that life does not end just because your relationship did. Things could not have been ideal if they ended in divorce, and there were likely numerous things that did not make you happy. While it may take some time, healing, and getting to know who you are as the individual you are now, this truly can be a fresh start and a reinvention of self. You now have the chance to explore all the things you always wanted to do, but were not supported in doing. You have a chance to explore, learn, and put your unique mark on the world. When you are ready, you have a chance to meet someone who appreciates you for the unique person you are, and who has goals and interests in line with yours. Life is far from over, in fact some would argue it can just begin. Do not drop anchor, do not allow yourself to feel that things are hopeless when you divorce after decades, because there are many years and many adventures ahead if you are open to them.
adventures ahead if you are open to them.